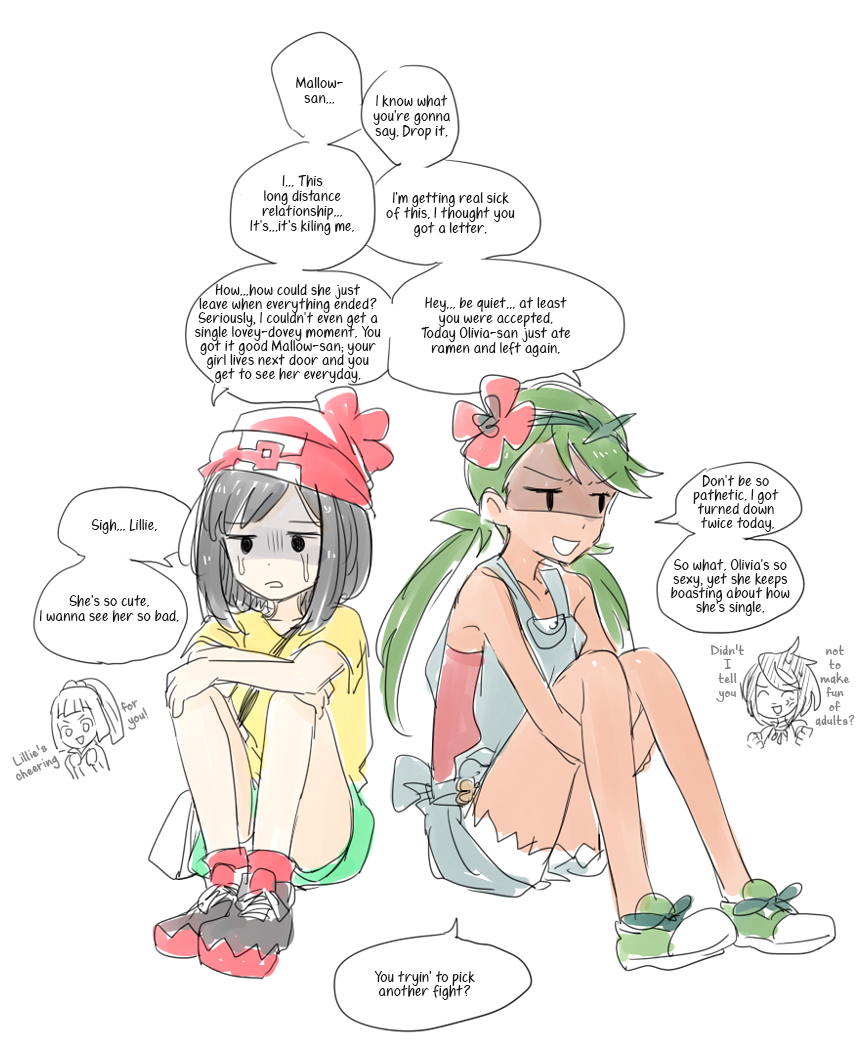 Victim Jan 31, 2018 10:45PM
feelsbadman

Gelert_Xross Jan 31, 2018 10:49PM
Still waiting for my Lillie spin-off game where you come back to Alola and claim Moon as your woman (after beating her in a battle, of course).
Nekofanatic Jan 31, 2018 11:00PM
Go visit her, ya bum!!!

Homura E.N.D Feb 1, 2018 1:00AM
I am Moon after I played the game

GiantEnemyShark Feb 1, 2018 5:59AM
That's unrequited love for you...
last edited at Feb 1, 2018 6:35AM
Ghost Shogun Feb 2, 2018 1:19AM
Ultra USUM is here to make everything okay again (not for Mao tho...)

Hollows Feb 3, 2018 6:55PM
Want to see more Mao and Lychee. Their dynamic is so cute.
RandomRangerWhite Feb 4, 2018 5:40AM
Yet in the anime it kinda makes me wanna lean for Mao x Lillie.
Just love how supportive Mao is to her gf in the anime!
But of course Protag x Lillie and Lychee x Mao is still the best!
last edited at Feb 4, 2018 5:41AM

souleater Feb 8, 2018 11:24PM
<3