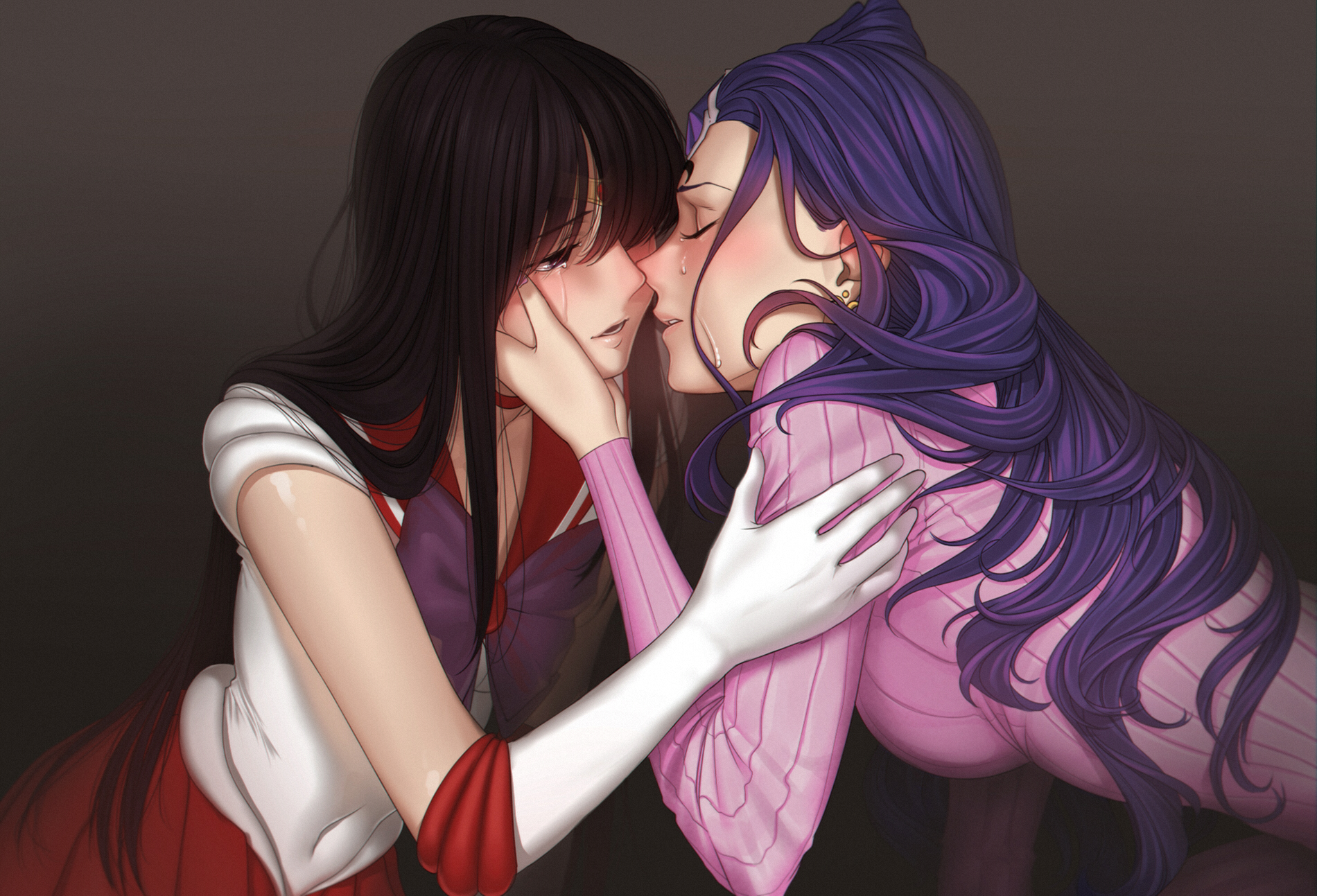 Mimiyaah Sep 11, 2017 11:08PM
Oh my god T^T why they crying?! So sad but the art is beautiful <3
Aki_Chan Sep 12, 2017 5:53AM
Rei: I'm so sorry Koan the truth is I love you *sniff
Koan: That's an interesting way of showing it, you're constantly kicking my ass... That hurt you know? *sniff
Rei: I was hurting you because I love you (plus you were freakishly evil) but now that you're good, I... we... uh...
Koan: Hino
Rei: ?
Koan: Shut up and kiss me!
Oh the feels!! <3
xD
Homura E.N.D Sep 12, 2017 1:37PM
Koan: We're enemies.
Rei: I know. But my feelings for you are the same.
Koan: We cannot be together...
Rei: Even then, let me embrace you. Let me love you, even if this is for only one night.
Koan: Rei...

RoyceAxle Sep 12, 2017 3:33PM
This is intense

Orravan Sep 12, 2017 4:03PM
Beautiful Art٩(๑>∀<๑)۶♥

BakaChiki Sep 12, 2017 4:15PM
I love how once a d a while we get a lil bit of some sailor moon action xD
Aki_Chan Sep 13, 2017 4:45AM
@Homura E.N.D Oooh the feels!! <3

Komohiro Sep 13, 2017 2:07PM
Man this is good.
Ushio Sep 13, 2017 6:30PM
man I love this! Anyone knows if there's a new season?

souleater Sep 14, 2017 8:35PM
y are they cry'n

Orochi5 Sep 16, 2017 4:28PM
Plz don't cry (╯︵╰,)