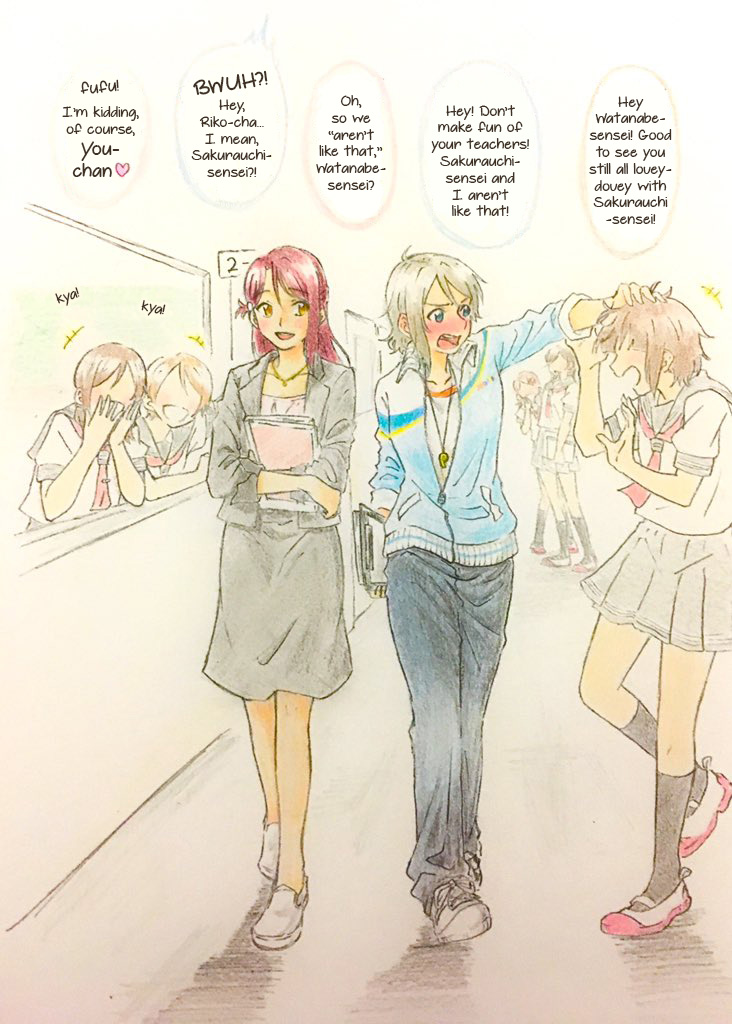 raychaan Sep 3, 2017 11:01PM
Such a mature feeling yet I love this ship even more

mint-leaf Sep 3, 2017 11:04PM
Long live Youriko

Spirituální Kaktus Sep 3, 2017 11:26PM
These two are such an otp ;w;.

Homura E.N.D Sep 4, 2017 12:58AM
And long live wingmen

Hibari Ruri Sep 4, 2017 1:27AM
their ship name is yuri itself lol YoURIko ftw !

Mimiyaah Sep 4, 2017 5:28AM
This is.. The best YouRiko Adult life~

Sup Sep 4, 2017 6:08AM
I like the idea that they grew up and taught in the same school and are still lovey dovey with each other
Phil Sep 4, 2017 6:43AM
So they'll grow up to be basically Minamo and Yukari. I'm pleased!

PeoYS2122 Sep 4, 2017 8:23AM
Yasssssssssss

Inamikan Sep 5, 2017 1:14PM
Aaaaaaaaaa i love this ship <3
Need more YouRiko

souleater Sep 6, 2017 11:52PM
oh they look gewd grown up

BakaChiki Sep 7, 2017 6:18PM
YAAAAASS JUST YAAAASS!!
eli_ayase Sep 14, 2017 1:27PM
Omg grown-up Riko is so cute

DankestMemeGenerator9000 Jan 2, 2018 7:10PM
I am the person who said the first quote... Text... Thing.