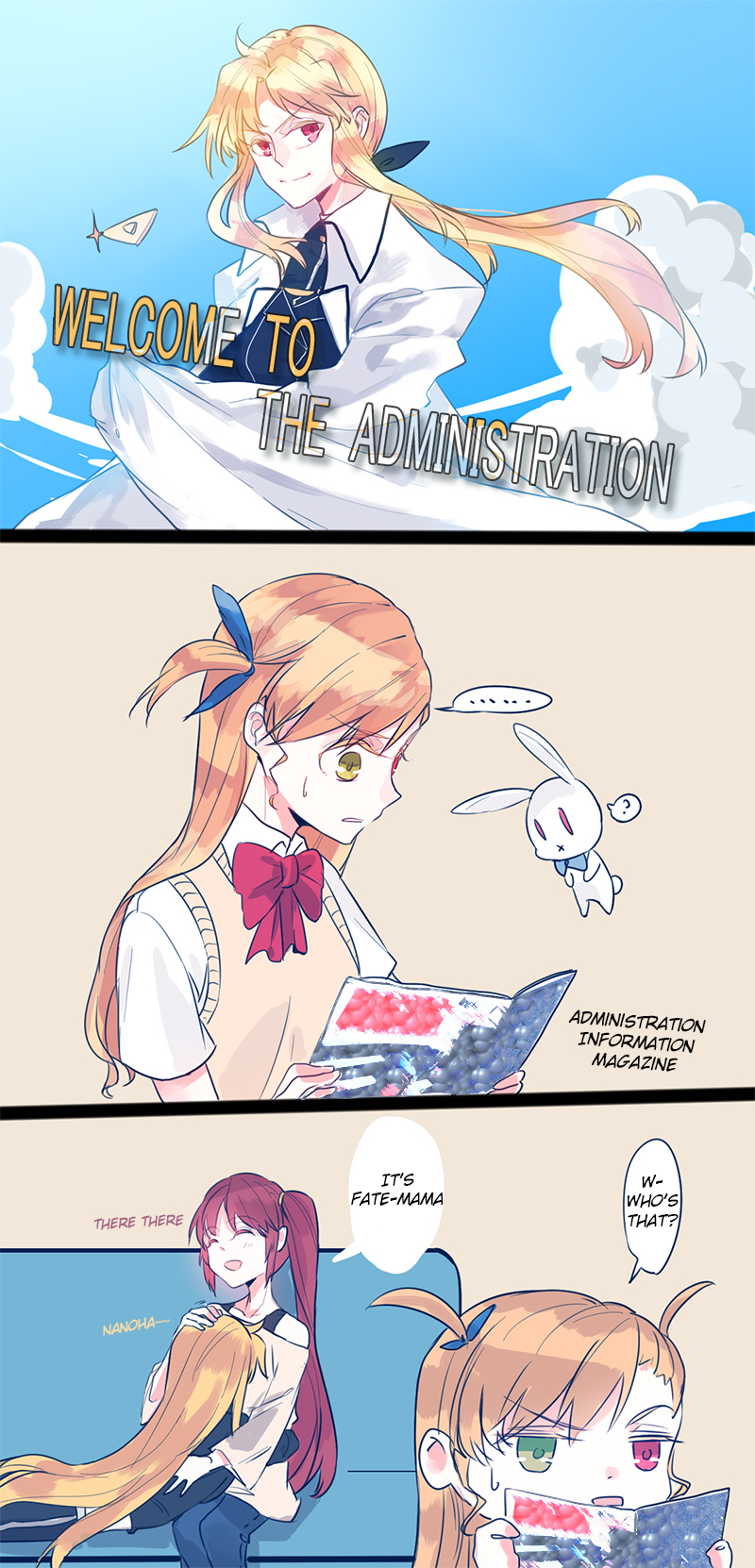 Norainhere Jul 29, 2017 11:43PM
Poor Fate, being used as propaganda/eye candy.
Serenata Jul 30, 2017 12:17AM
I wish the original manga style were more like this, they look cooler
Blank Mage Jul 30, 2017 12:38AM
What's not advertised is that all the guys get desk jobs. In the Nanoverse, a Y chromosome really holds mages back.

souleater Jul 30, 2017 12:40AM
ii need more of fate nd nanoha <3 <3 <3

Hibari Ruri Jul 30, 2017 4:36AM
The cute and cool sides of Fate <3

blopa Jul 31, 2017 12:02AM
Fate's personality seriously doesn't match her line of work.

Mimiyaah Jul 31, 2017 5:39AM
Ahaha poor fate-chan~

TeddyBear-San Jul 31, 2017 11:01AM
Vivo!! That's no way you should say that about your Fate-mama, she's trying. Shame on you!!
A-chan Jul 31, 2017 9:42PM
The many faces of Fate-mama. I've seen a great edit of this comic with the screencap of NanoFate's cameo in Vivid Strike.

Bubbleduckie Nov 3, 2017 5:41AM
Nyahaha! So cute!

king Leylard the second Jun 29, 2020 11:09AM
Vivio, I just fatemama at work, but in home it: "Na~no~ha~" (ˉ▽ ̄~)