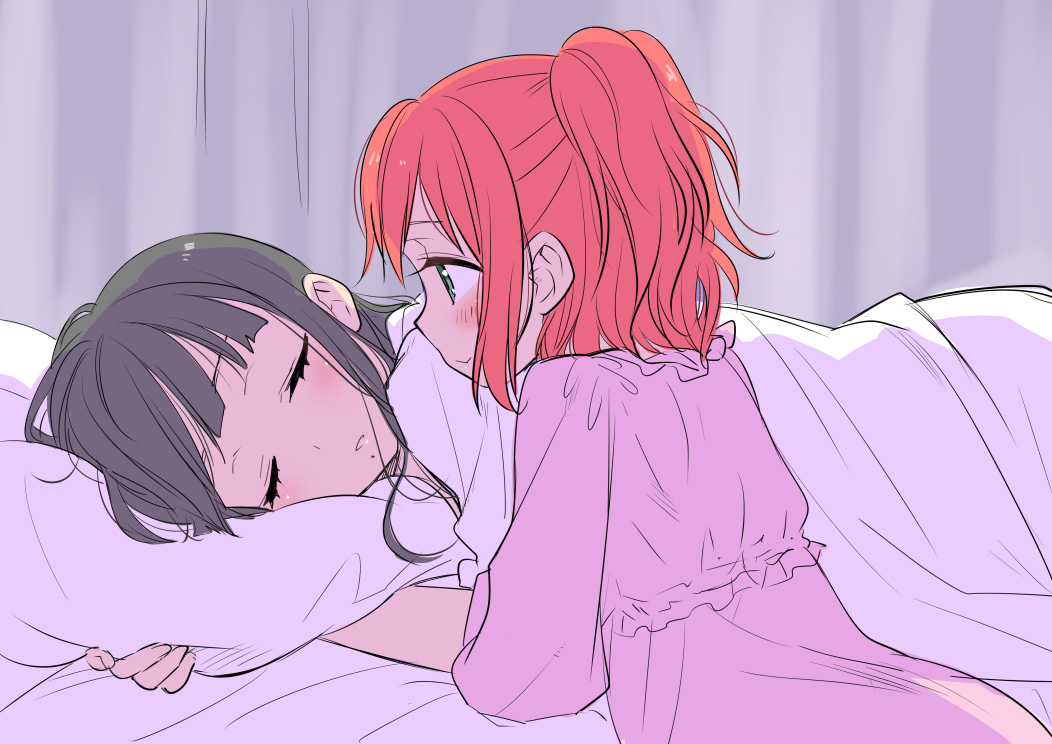 Anlanther Jun 6, 2017 10:27PM
It's good to know Ooshima Tomo is still fixated on this ship! I still want to see more work from that person though!

REDflame23 Jun 6, 2017 10:52PM
Oohh. Something that isn't NicoxMaki.

RumpledForeSkiin Jun 6, 2017 11:10PM
isn't NicoxMaki
Red-haired first year, black-haired third year. Basically the same thing if y'all ask me.

Chantelune Jun 7, 2017 2:36AM
And he already portrayed them as being NicoxMaki daughters, so...
Also, there a mistake in the tags. Should be "wincest", not incest. :p

Mimiyaah Jun 7, 2017 5:08AM
I actually thought it was nico maki at a first glance.... But then i looked really looked and still thought it could kinda be the same afterall xD
last edited at Jun 7, 2017 5:09AM

mint-leaf Jun 7, 2017 4:38PM
Ahh more diaruby. Nice.
Also, it really seems Tomo has a thing for black haired girl X redheads

Feliloveit Jun 9, 2017 11:26AM
Oh man.THIS İŞ SO GOOD.i just though that the two are nico and Maki♤
Marion Diabolito Jun 9, 2017 10:22PM
Sisterly admiration! It's not like it's by Mochi Au Lait or something. (But since it's Ooshima Tomo, who's on top?)

Inamikan Jun 13, 2017 4:19AM
They are NicoMaki's children :-D

YuzuYuri Jun 18, 2017 12:07PM
I love Oshima but why does Ruby have to top...?
YayaSamuko Aug 6, 2017 3:38AM
Yay! DiaRuby forever~~~

Sakura Cartelet Sep 1, 2017 12:35AM
How did I miss this DiaRuby image. I like this ship a lot.