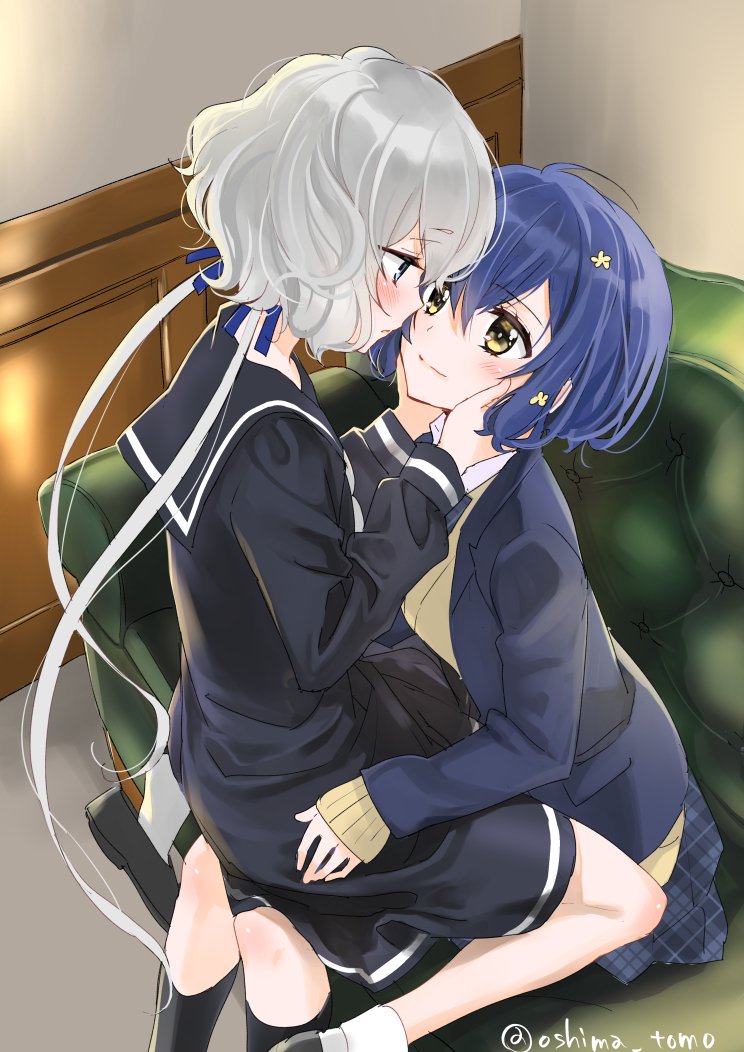 Karin_Courter May 4, 2019 3:14AM
so cute need more

Homura E.N.D May 4, 2019 12:25PM
Sitting on the lap and looking at each other while she helds her gfs face...exactly how i want it in yuri

AnimeSavesMe May 4, 2019 1:14PM
I love the never ending fanart from these two...

AnnaMaki219 May 5, 2019 2:05AM
OOSHIMA TOMOOOO

RammA3203 May 5, 2019 10:40AM
Ooshima Tomo's JunkoAi...
Perfect!

king Leylard the second Jul 8, 2020 3:13PM
Oh my~ I really love OOSHIMA TOMO!!!!!!!!!!!!!!!!!!!!(ˉ▽ ̄~)

WolfCatFox Nov 2, 2020 4:57PM
I love this drawing, but where's my After School? I kinda want either a Thanksgiving or Christmas one. Or both. Also, KEEP DOING WHAT YOU DO!!!!

Akatsuki-kun May 11, 2021 9:49AM
Hahaha its ooshima tomo