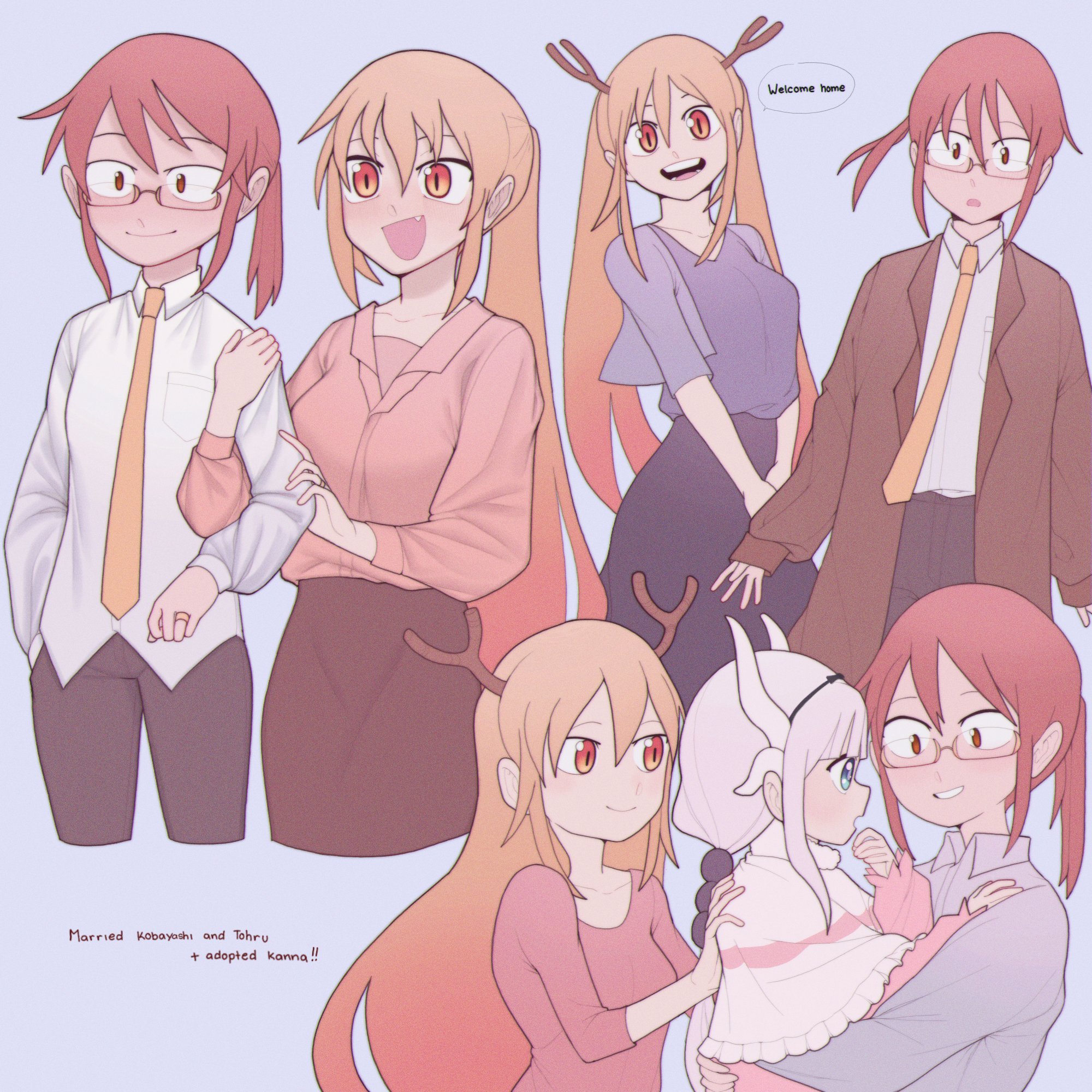 GrimEater Mar 25, 2022 11:15PM
Family
ThatAlpacagon Mar 26, 2022 5:26AM
But if you close your eyes.. does it almost feel like nothing changed at all..
Shador Mar 26, 2022 7:05AM
I wonder when the first OT3 fanarts will start to appear in this site.
Like Kobayashi/Tohru is great, but Kobayashi/Tohru/Elma is the shit.
"Two years in prison go by in an instant" indeed!
last edited at Mar 26, 2022 7:10AM
luinthoron Mar 26, 2022 7:10AM
Perfect.
last edited at Mar 26, 2022 7:10AM

Kojiro481 Mar 26, 2022 9:07AM
I SOOOOO hope this is how it's going to end. I have my doubts about Cool Kyoushinsha's ability to pull any of it off though T_T