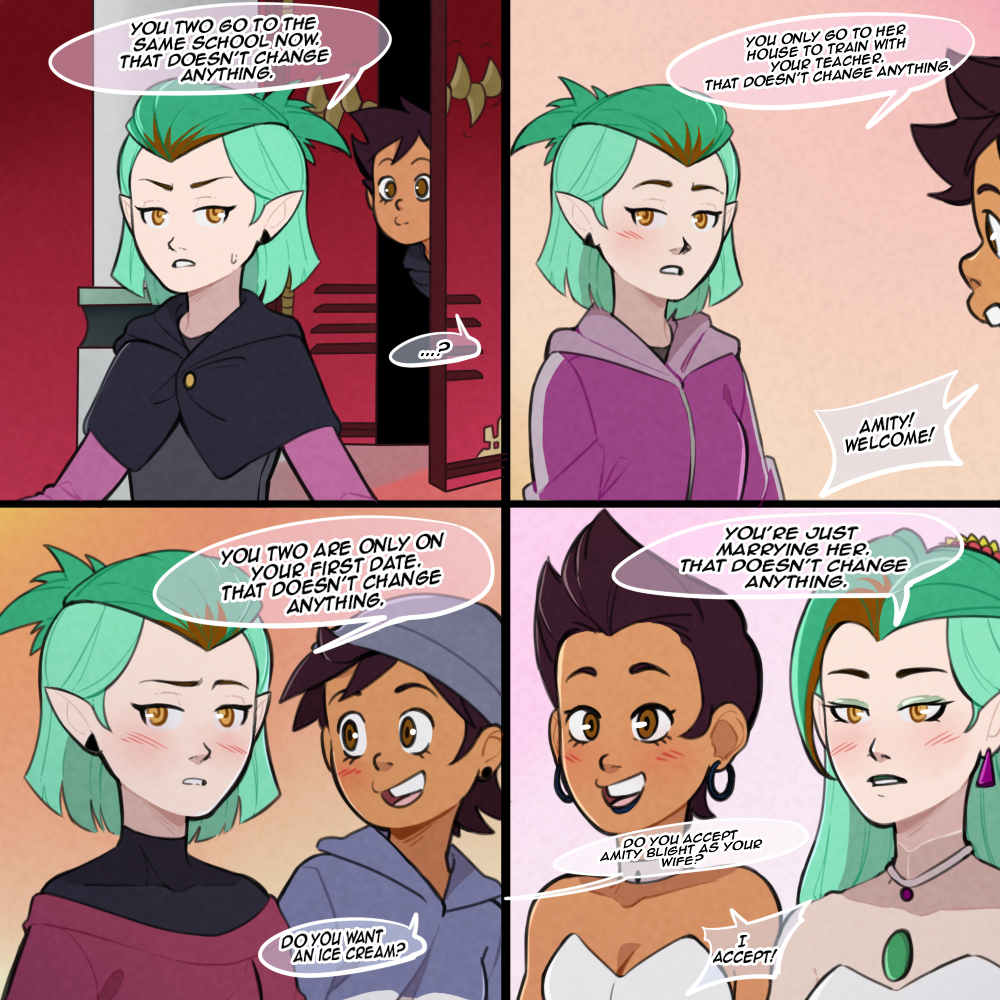 GrimEater Sep 7, 2020 10:10PM
Lol much denial
last edited at Sep 10, 2020 7:14AM

V-Oblivion Sep 7, 2020 10:26PM
Well... Technically, she isn't wrong.
If you have to change for another, then that isn't a relationship, is a dealership.

DashBoardSatan Sep 7, 2020 10:44PM
Where's the sequel image?

kickap00 Sep 7, 2020 11:20PM
Luz married a tsundere

Missigno Sep 8, 2020 5:20AM
John Cena: Are you sure about that
elevown Sep 8, 2020 9:53AM
@V-Oblivion There is no such thing as a non trivial relationship where you don't get changed by it.

V-Oblivion Sep 8, 2020 11:12AM
@elevown I didn't mean it like that. Yes, change is inevitable, specially when living with another. What I meant originally was that if you HAVE to change to fit with someone else, then you would be renouncing to yourself.
clorox Sep 8, 2020 11:54PM
Tsunderes be like

Serene Healer Sep 11, 2020 4:21AM
Its okay to change because of someone, but you should never change for someone