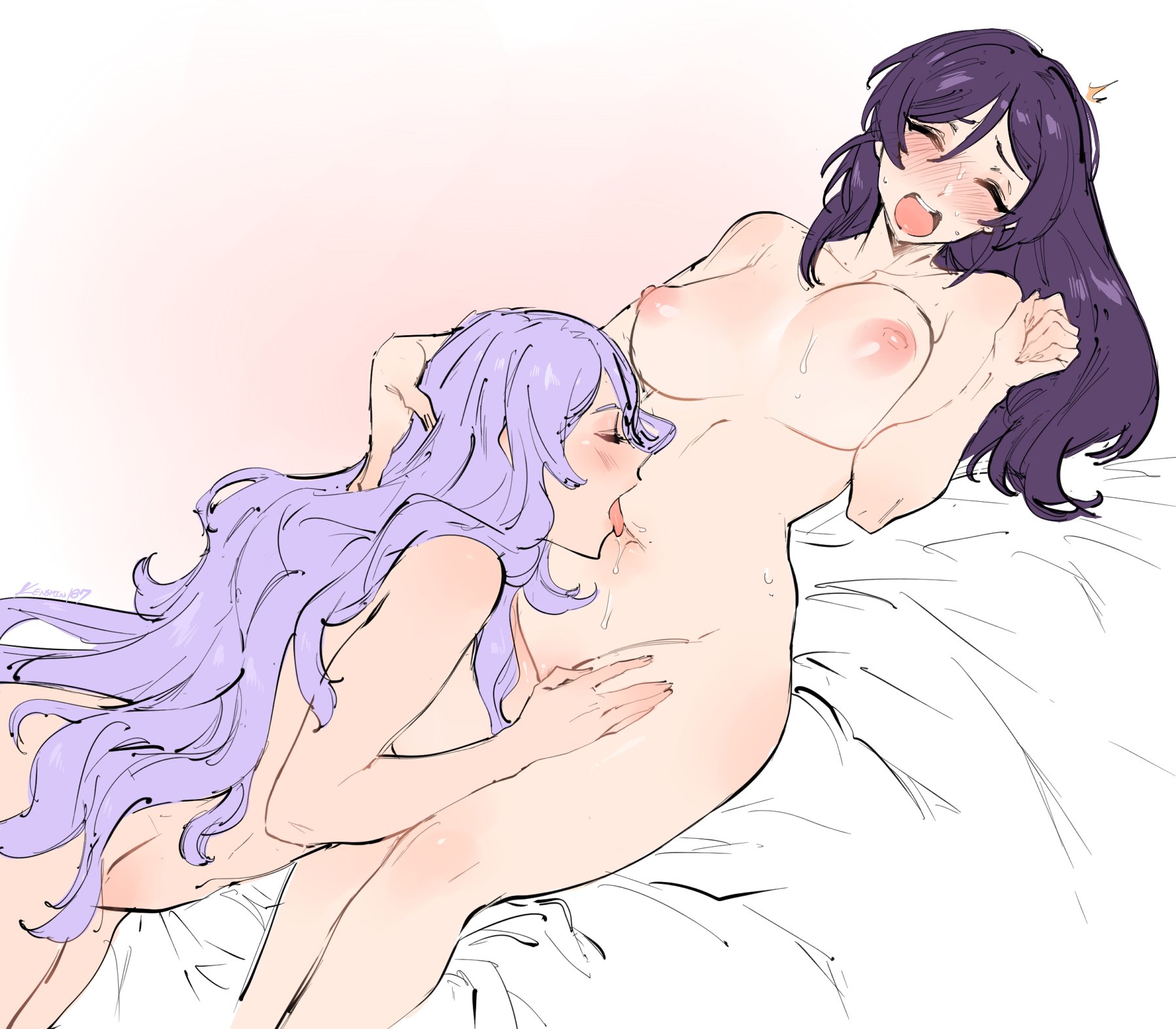 GrimEater Jun 29, 2020 9:00PM
Crossover of the decade
Givemeanaccount Jun 29, 2020 9:03PM
We got another one!
Also, the art reminds me of YuriWhale
last edited at Jun 29, 2020 9:12PM

Azero25 Jun 29, 2020 9:06PM
well this is unexpected:)

The immaculate Jun 29, 2020 9:38PM
What a weird pair
Hauteclere Jun 29, 2020 10:42PM
The fight continues! Camilla turns the tables.

Mimiyaah Jun 30, 2020 8:10AM
Hmmm i don't know
Salamandrake Jun 30, 2020 11:46AM
Yes, we finally have a navel licking tag
WhyNotYuriAnime Jun 30, 2020 1:32PM
I'd never thought I'd see this crossover
Amersion_ Jun 30, 2020 4:29PM
What a rare pare
Megumiaki Jul 1, 2020 4:01AM
Nozomi in FEH when

Missigno Jul 2, 2020 5:15AM
WRRRYYYYYYY
Norainhere Aug 8, 2020 4:51AM
I'm more surprised that there's another Camilla x Nozomi picture - by a different artist, even!