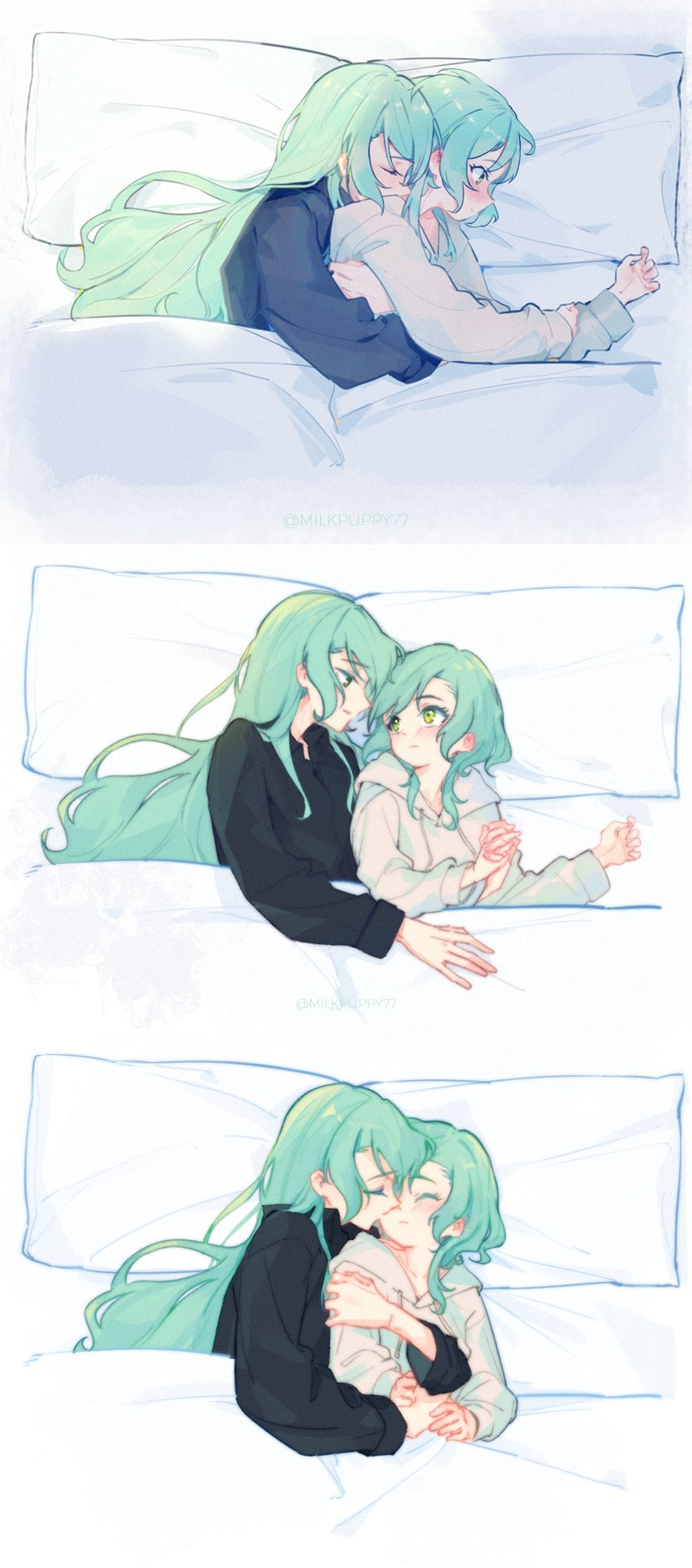 YuriKnight Sep 19, 2018 10:28PM
Snuggles
Ri-n Sep 19, 2018 11:56PM
Adorable(*´▽`*)
Smelly Sep 20, 2018 1:45AM
So cute.
taiyou_scandalous Sep 20, 2018 2:15AM
aaaaa so soft uwu
Kyumaki Sep 20, 2018 3:02AM
adorableee but is it just me or does Sayo really look like an older sister here

AnimeSavesMe Sep 20, 2018 4:50AM
HHHHNNGGGHHH!!???

Mimiyaah Sep 20, 2018 9:54AM
Cute

lenne18 Sep 20, 2018 11:13AM
Still the best ship in Bandori

nerys Sep 20, 2018 11:18AM
@Kyumaki Sayo definitely looks older here. Milk puppy's cute style lends itself to the more dominant one looking older and more mature; same applied to their Diakko. Side note: I think this artist is one of the few that draws Sayo as the top in the relationship. Usually she's the blushy, tsun-tsun, helpless bottom. Both are great, mind you. All Sayohina is great

mint-leaf Sep 20, 2018 6:17PM
Soft Hikawas!!

mg1342mg Sep 20, 2018 10:53PM
Soft and warm. Such sweeties.

WindaYuriwiawan Sep 22, 2018 1:58AM
UwU
Nekofanatic Sep 23, 2018 5:19PM
Milk Puppy-san never fails to deliver. (^ω^)

kotoumiftw Oct 4, 2018 3:21PM
slkjskljdklasjdowqdbcpqwcnlsnkcl lost for words

WhyMyLogic74 May 4, 2019 9:21AM
Ghwmenezsozcjizcjgsutxpuxutxizcozx, Kawaii