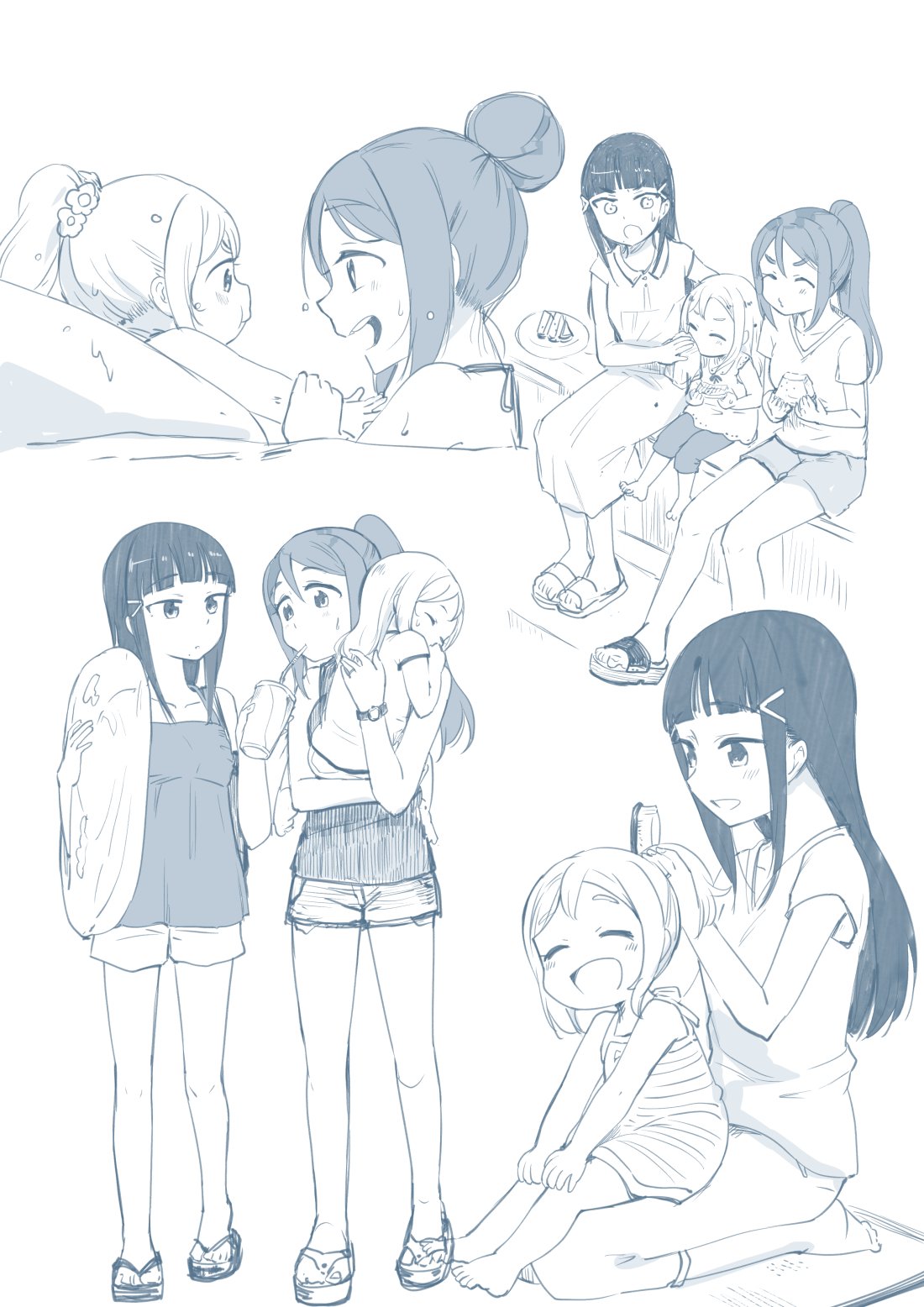 Vankomycin Nov 9, 2017 10:18PM
Baby Mari

souleater Nov 9, 2017 10:37PM
awh ii love it <3

REDflame23 Nov 9, 2017 10:50PM
Now, that's cute.

YurixLily Nov 9, 2017 11:07PM
That's not Mari, looks more like Hanamaru
Midnightgunner Nov 10, 2017 12:13AM
Guys, Just a question. How do we rsquest an image here? Or is that not something we can do? Sorry, I'm still new around here. Cute image eitherway.

mint-leaf Nov 10, 2017 12:25AM
y e s !!!
Aki_Chan Nov 10, 2017 5:29AM
Aw, such a cute family <3
Midnightgunner Nov 10, 2017 8:04AM
@SJ7ism Thanks.

rincewind Nov 10, 2017 8:22AM
Baby Mari is CUTENESS INCARNATE!!

Luuuk Nov 10, 2017 8:55AM
According to the comments in the source, it would seem to be AZALEA family, so unless I'm terribly mistaken and didn't understand it correctly, Hanamaru would be correct.

auikimaya Nov 10, 2017 11:53PM
KUMICHOU DOING SCIENCE BABIES YAY

Orochi5 Nov 12, 2017 9:57AM
One big happy yuri ass family(⌒ω⌒)ノ

AnnaMaki219 Nov 12, 2017 2:58PM
only babu Hanamaru would have those eyebrows!

Mimiyaah Nov 12, 2017 6:03PM
Adorable!

Lavidaescomounacajadebombones Nov 26, 2017 3:24PM
Azalea!

SushiKnight Jan 23, 2018 5:16PM
Should this have childifcation for the kid? Kinda looks like a babby Mari to me. Very cute though, the third years are adorable.