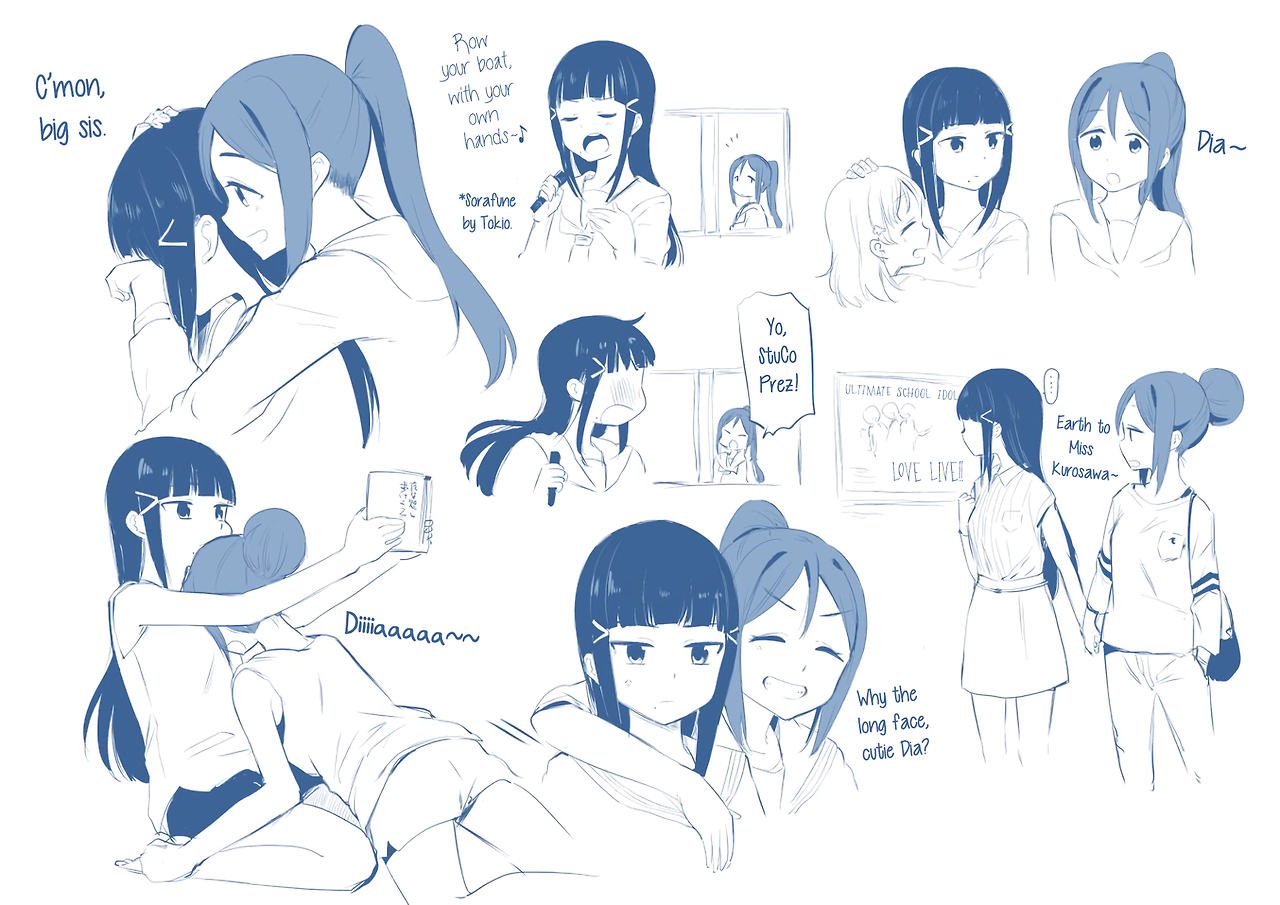 blargh201 Jun 2, 2017 10:24PM
Kumichou is love.

lazylikeyourass Jun 2, 2017 11:14PM
I ship this and Kanamari with the same intensity.

mint-leaf Jun 2, 2017 11:27PM
pumps fist yeS

lucario14 Jun 3, 2017 12:44AM
Mmmmh I can't imagine Kanan being this clingy but it's cute regardless.
testnameplzignore Jun 3, 2017 6:40AM
yES more kanadia content <3

benja Jun 6, 2017 10:59PM
kumichou is ....life

YuzuYuri Jun 18, 2017 2:13PM
Big sis... only Ruby can call Dia that way. Oh but it's Kanan so it's okaaay!

bayu23bastian Oct 31, 2017 7:53AM
kanan call dia as StuCo Prez

SushiKnight Jan 23, 2018 5:19PM
OH! StuCo as in Student Council. I thought she meant stucco like the construction material. <_>
fattioji Apr 24, 2021 6:20PM
chika cameo <33