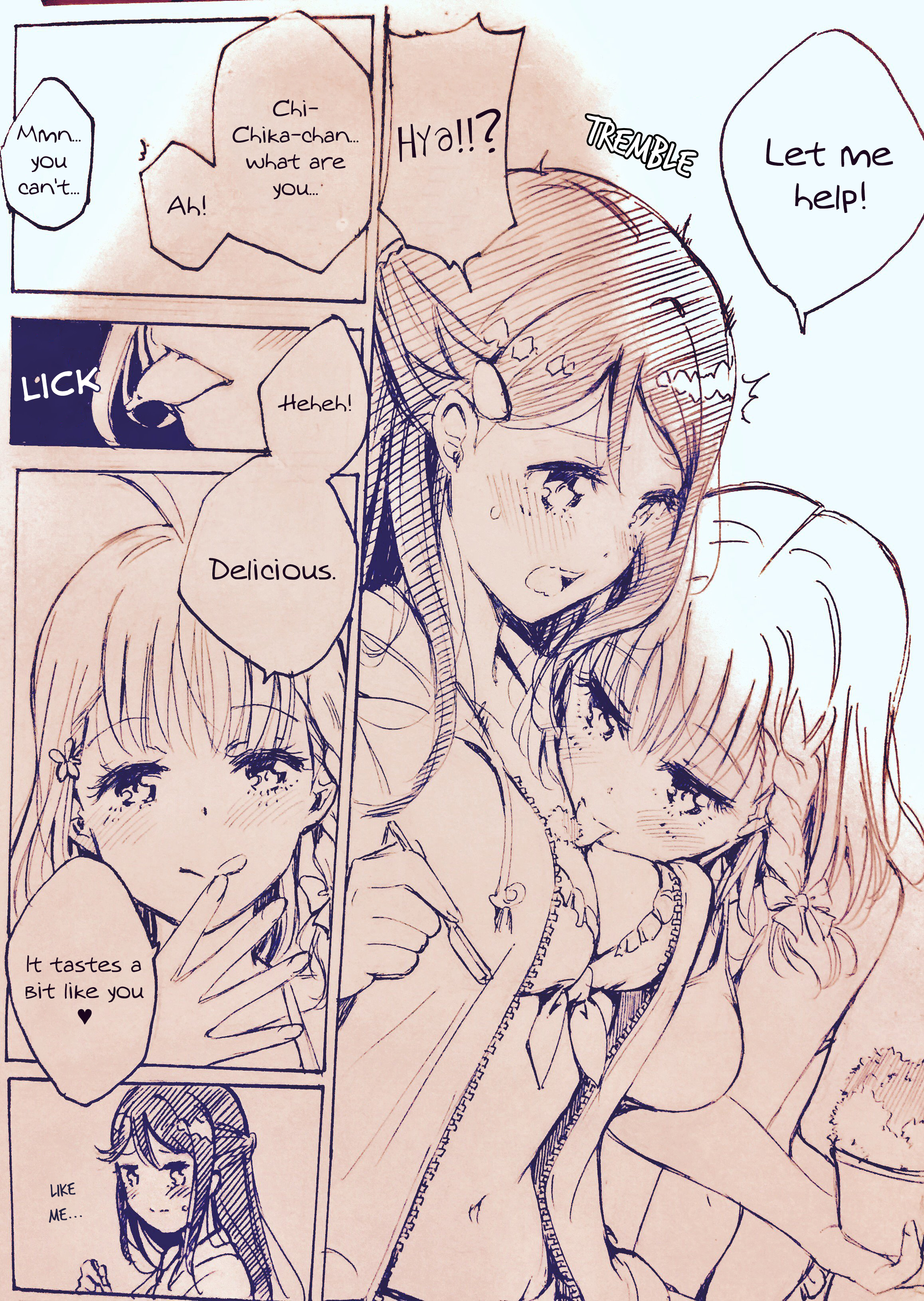 REDflame23 Oct 9, 2017 11:53PM
See? I told you she had it under control.
last edited at Oct 9, 2017 11:53PM

souleater Oct 9, 2017 11:59PM
<3
Homura E.N.D Oct 10, 2017 12:43AM
Always trust Chika
mint-leaf Oct 10, 2017 1:35AM
Progress: Made!
Midnightgunner Oct 10, 2017 2:10AM
Sure. You could've get It with your hand, but where would be the fun of that?

Mimiyaah Oct 10, 2017 6:24AM
She wanted to make some progress like she said i guess~
Aki_Chan Oct 10, 2017 6:31AM
Chika-chan hidden agenda all this time... xD

SphinxLord Oct 10, 2017 11:03AM
Target(s) licked.

Orochi5 Oct 12, 2017 2:10PM
Lol I made the same sound Riko-chan made when the picture uploaded
。゚( ゚^∀^゚)゚。