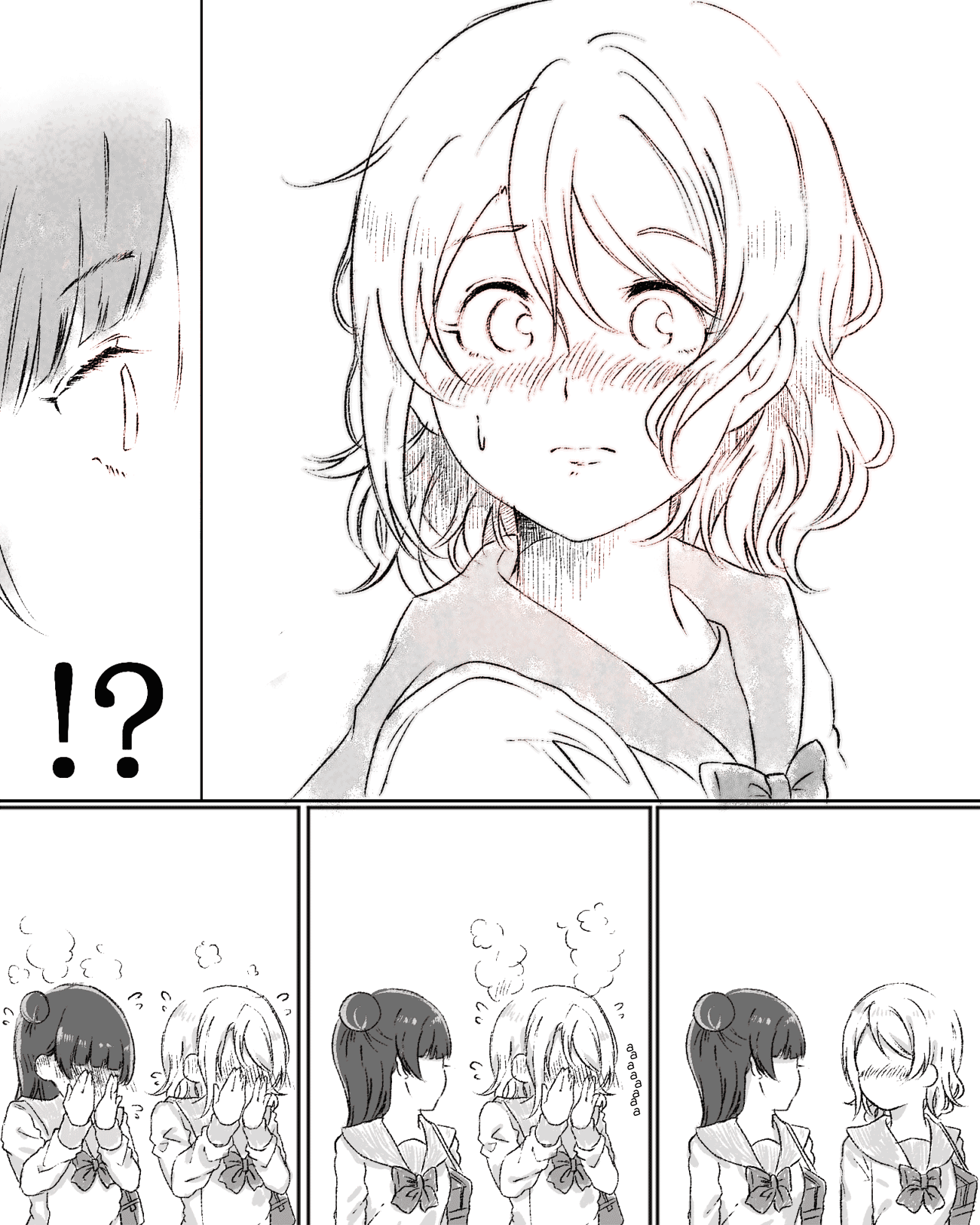 2girls1love Sep 11, 2017 10:55PM
Cute couple :D
mint-leaf Sep 11, 2017 10:56PM
gotta love this couple! what dorks xD

Mimiyaah Sep 11, 2017 11:05PM
Baka couple <3
Spirituální Kaktus Sep 12, 2017 12:01AM
What a cuties they are~ I love them:>
Homura E.N.D Sep 12, 2017 12:42AM
<3
Heart-Of-The-Earth Sep 12, 2017 1:19AM
dorks
Aki_Chan Sep 12, 2017 5:21AM
Hahaha cute! That blushing! :B

lucario14 Sep 12, 2017 5:28AM
YouHane is starting to become one of my favourites :) Jimo Ai <3
Hibari Ruri Sep 12, 2017 10:44AM
Wtf xD that last panel is too cuteee.

SphinxLord Sep 12, 2017 11:57AM
Cuteeeeeeeee~

Azero25 Sep 12, 2017 12:31PM
I would blush too after seeing You like that

BakaChiki Sep 12, 2017 4:13PM
THERE SO PERFECT XDD
Rosi4567 Sep 12, 2017 7:56PM
Otp

mikuemi Sep 12, 2017 10:34PM
Oh i would be totally embarrassed too. Just kiss already.
Nekofanatic Sep 13, 2017 9:25AM
Just get married already!!!

Komohiro Sep 13, 2017 2:05PM
Awh god

Thatguywholikestoship Sep 13, 2017 4:56PM
So cuuute!
Serenata Sep 13, 2017 11:33PM
Is rare to get a double K-O

souleater Sep 14, 2017 8:34PM
now they both are blush'n

Inamikan Sep 17, 2017 10:13AM
I'm team YouRiko, but i like this too lol
Too cute~