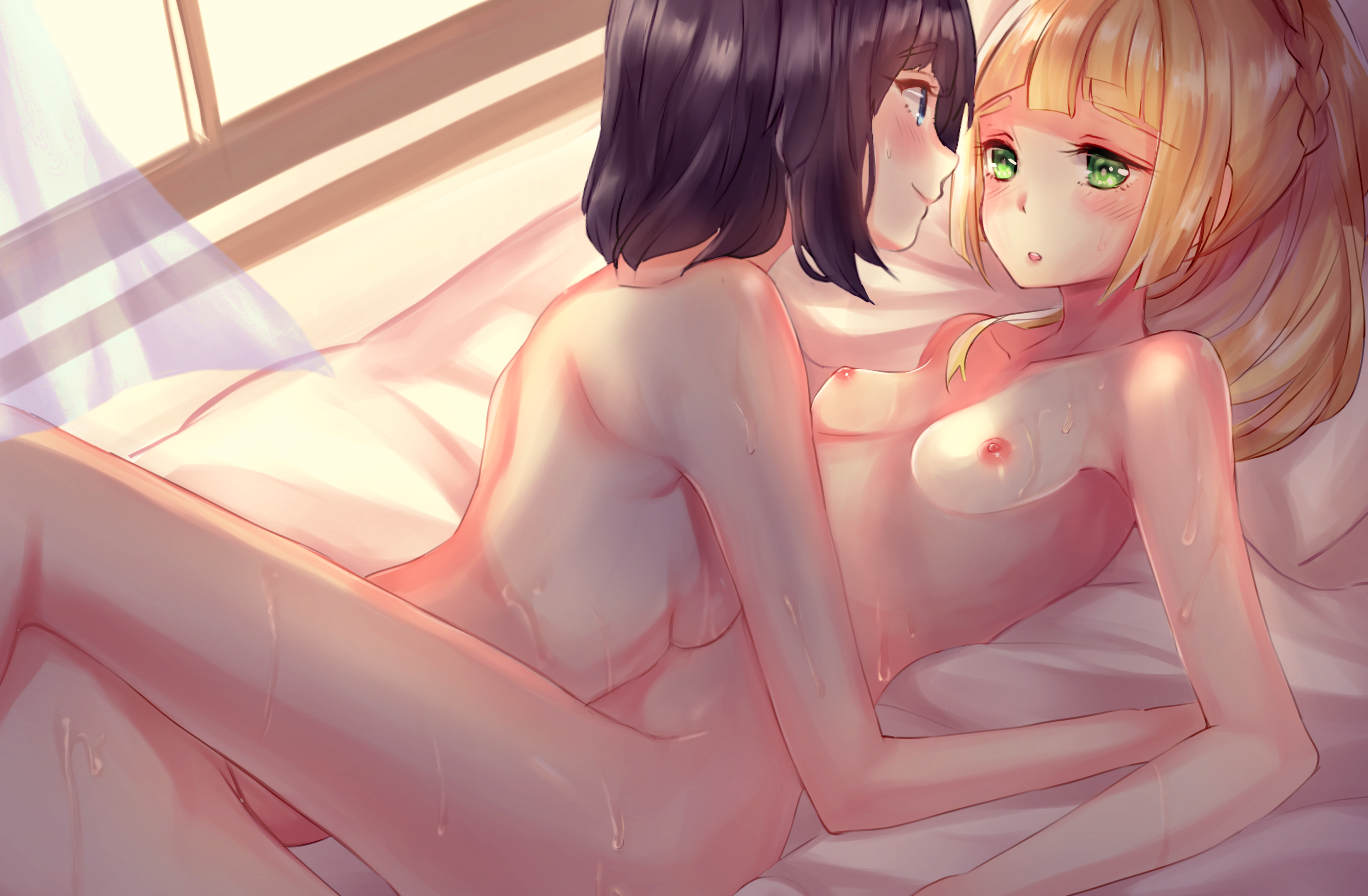 souleater Aug 31, 2017 12:27AM
oh my , ii love it <3

Homura E.N.D Aug 31, 2017 1:23AM
And now we got the NSFW stuff...NOBODY IS SAFE OF NSFW

benja Aug 31, 2017 2:52AM
the puns

Mimiyaah Aug 31, 2017 7:00AM
Wow.. Looks hot in there :>
DarkLordofYuri Aug 31, 2017 10:35AM
I believe this is the first lewds we've gotten of these two

Acid_Toxic_meow Aug 31, 2017 11:31AM
^Nope there's a LOT on Danbooru

A5PECT Aug 31, 2017 3:26PM
I'm pretty sure "we" refers to Dynasty, in which case this is indeed the the first NSFW Lillie x Protagonist piece on the site.
Polycell Aug 31, 2017 6:07PM
It does seem a little Oddish it's taken this long for Dynasty to get its Tentacools on one.

SulliMike23 Sep 1, 2017 10:02PM
Pokemon puns? Seriously?
Polycell Sep 2, 2017 2:20AM
Blame benja. As soon as I say that post and noticed a distinct lack, I had a Misdreavus needs to Smeargle some. Given the chance, I'd Doduo it all over again.
last edited at Sep 2, 2017 2:20AM

Nekofanatic Sep 2, 2017 2:04PM
It may be a lewd, but it still seems to have that gentle sweetness that accompanies images of these two.
or maybe that's just my MizuLillie moé acting up...

Plast2 Oct 10, 2017 10:47AM
This picture really gets to me, in all the right ways