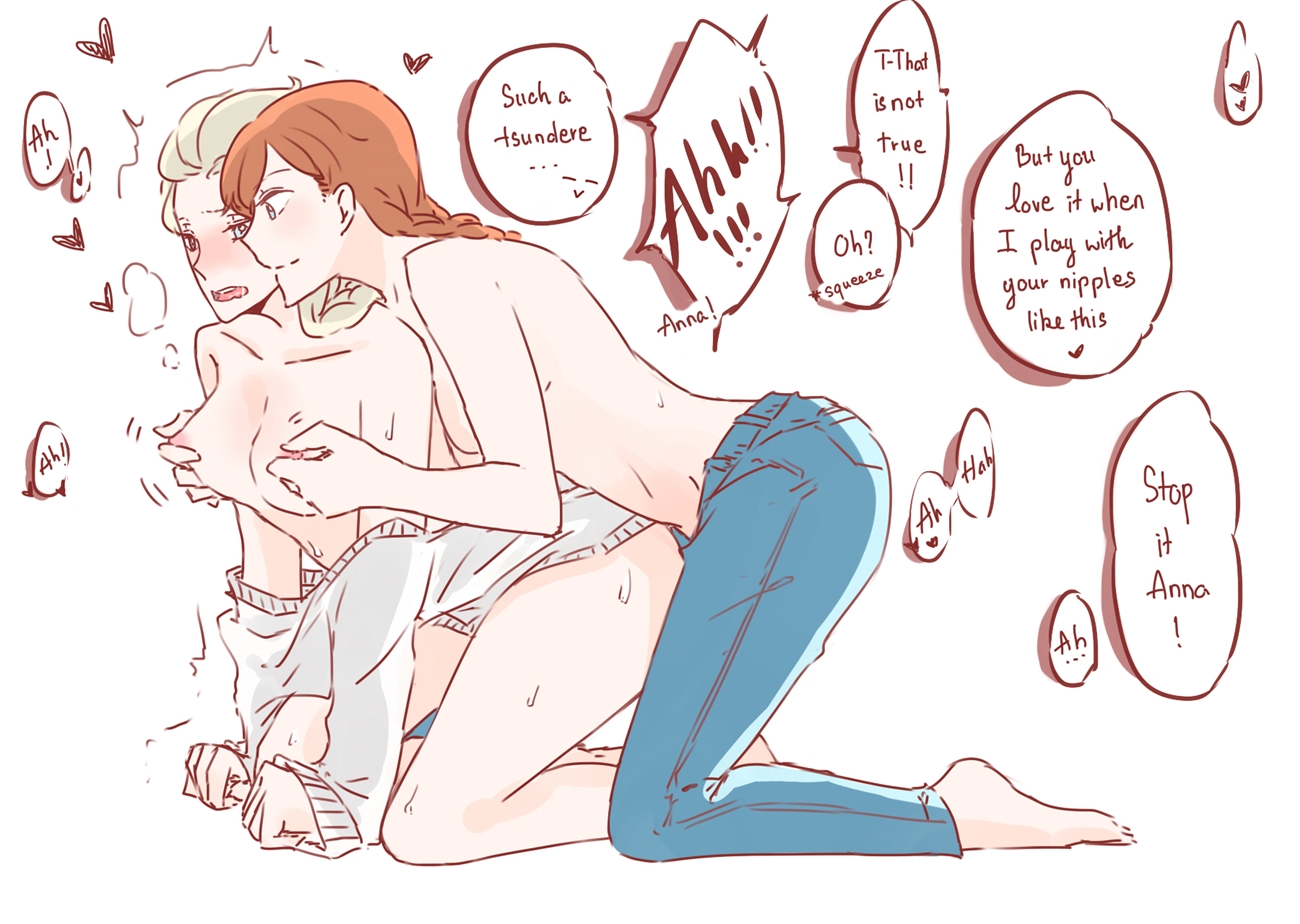 Sharkexpert12 Jul 1, 2017 11:12PM
So I'm in Disney currently watching a show with the two of them on stage being frozen characters...... thanks dynasty for making this whole experience go from resignation to strange sexual tension.

RoyceAxle Jul 2, 2017 1:47AM
I like the art for this.

REDflame23 Jul 2, 2017 2:04AM
Anna-Dom
DarkLordofYuri Jul 2, 2017 5:21AM
Hot!

THINK86200 Jul 3, 2017 1:33AM
Pure yuri incest love ( ͡° ͜ʖ ͡°)

souleater Jul 5, 2017 2:34AM
oh elsa <3
on a different note , ii had 2 make a new account , my last one logged me out nd ii couldnt remember my stuff , quite sad ..

Mimiyaah Jul 9, 2017 6:18AM
Ohhh wow<3

Akirio-chan Feb 25, 2018 12:52AM
@Sharkexpert12 Omg I've been to their shows too but I don't trust checking Dynasty while watching the show lol. I've read almost explicit fanfics right before the show tho.

juanelric Apr 7, 2018 6:19PM
I honestly don't ship the couple, mainly because of them being sisters, but I do have to admit some of the fanart is really good.

Murasaki_Yuki Apr 7, 2019 4:11AM
what a wonderful art! and lovely couple.. even tough they were a sisters.