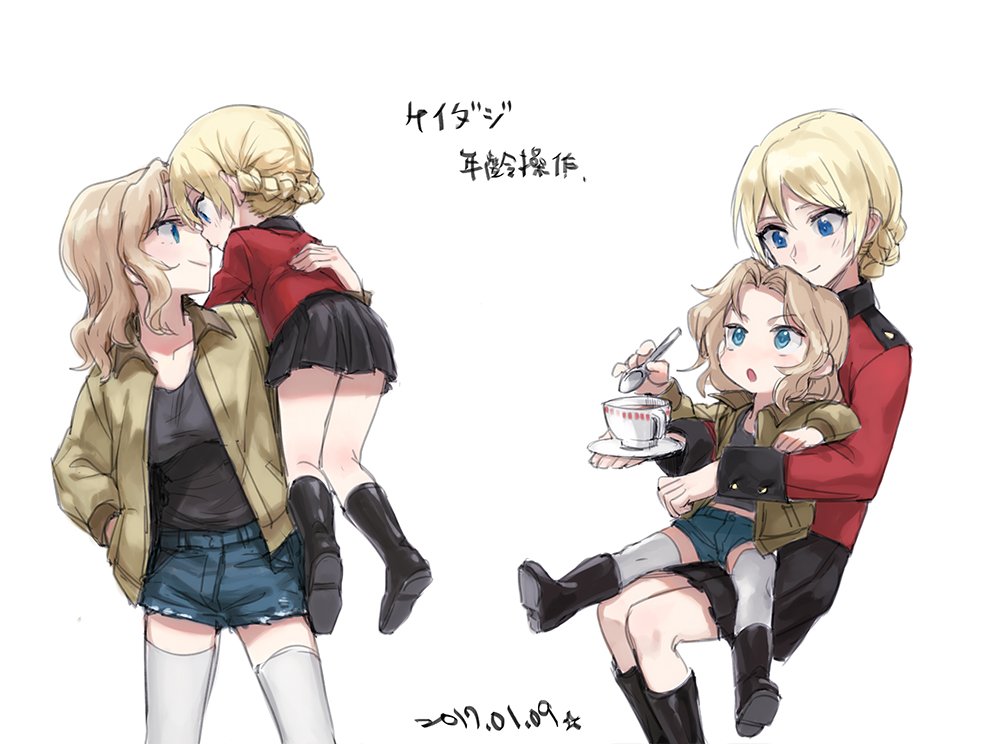 Mimiyaah Jun 18, 2017 11:40PM
I just love these two~ <3
last edited at Jun 18, 2017 11:40PM

chaucoi1997 Jun 19, 2017 12:23AM
nice
elevown Jun 19, 2017 9:03AM
Ah - the left pic could work well imo :)
YuruYuriYurin Jun 19, 2017 2:11PM
When I first saw this pic, I thought "Woah Kay Darjeeling and their child-lookalike science babies" xD.

Orochi5 Jun 19, 2017 3:34PM
Aawww thats soo cute (ღ˘⌣˘ღ)

shermanchurchill Jun 19, 2017 4:23PM
@YuruYuriYurin x2. I saw KayJeeling plus their kids too. I can deffo see lil wild Kay being Darjeeling's fav and Darj would be doing her best to teach Kay Jr. "etiquettes" and Kay Jr. be like "mommy wat dis, can I slam the spoon in the tea cup" :)
And ofcourse kid refined Darjeeling would be Mama Kay's royal princess.

yuikumari Jun 20, 2017 1:26AM
they both look so cute wen there older and as children

Ultimate-YURIFAN Jul 11, 2017 12:35PM
Soo sweet.