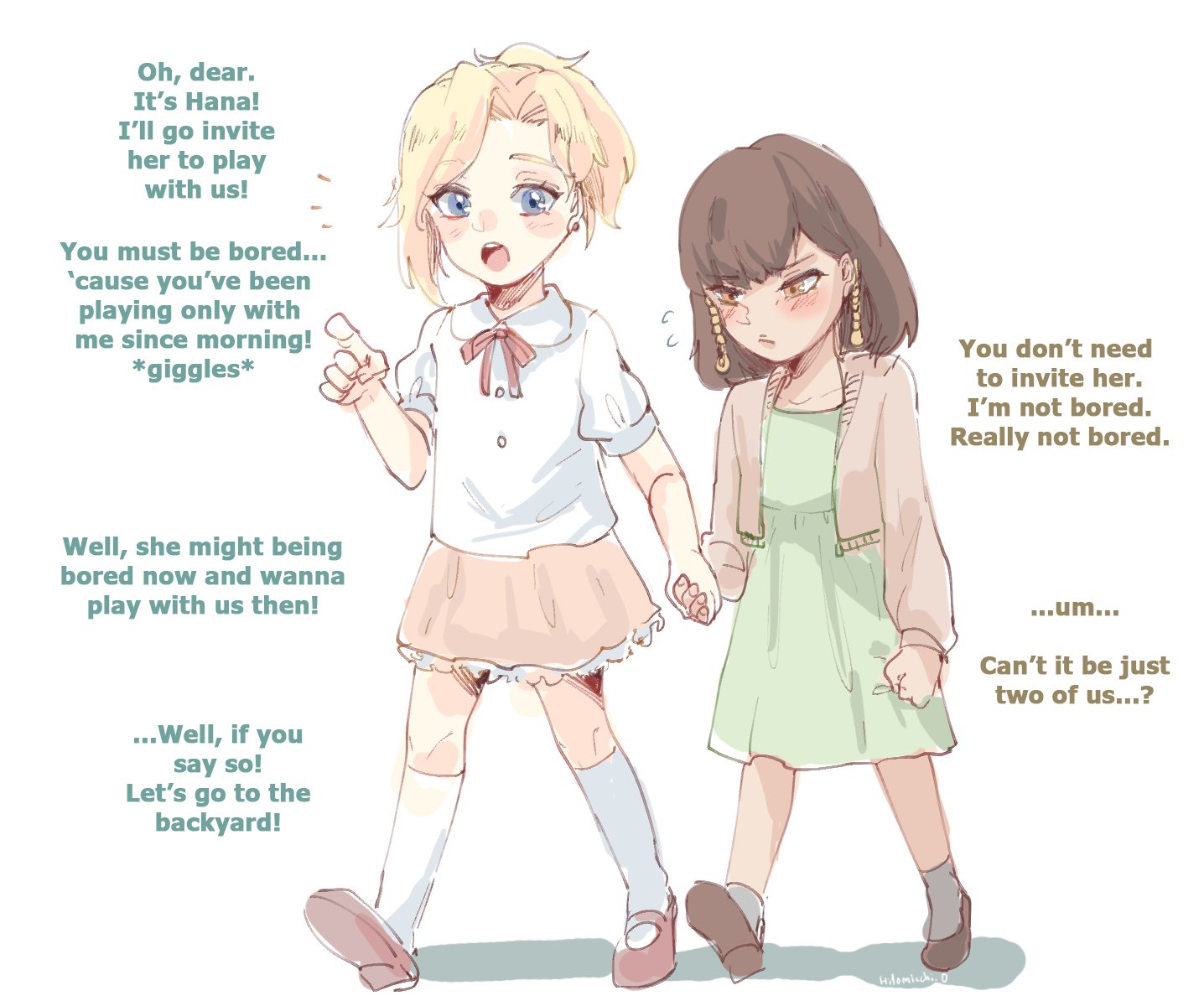 mint-leaf May 29, 2017 11:29PM
hella cute.

yuikumari May 30, 2017 12:30AM
adorable <3

senpailovesyuri May 30, 2017 4:34AM
Insta reject Hana Song

Mimiyaah May 30, 2017 7:28AM
Woooo~ soo cute they are~

Sup May 30, 2017 8:26AM
Fucking cute AF

whiterose- May 30, 2017 9:34AM
baby fareeha wants angela to herself (◕ᴗ◕✿) (◕ᴗ◕✿)

RoyceAxle May 30, 2017 1:15PM
This is the most adorable thing I've seen. Oh my gosh. Fucking cute.

Zhinx May 30, 2017 10:58PM
fetus fareeha and angela omai

Chantelune May 31, 2017 5:48AM
And then, they played doctor of course. XD

TeddyBear-San May 31, 2017 4:53PM
AWW... All fareeha wants is to spend time with her wifu~! Is that too much to ask for?

Super High School Level Artist May 31, 2017 9:30PM
Yes, go to the backyard. Mercy knows what to do.

lazylikeyourass Jun 1, 2017 9:00AM
awwwww
Nekofanatic Jun 1, 2017 9:21AM
D'awww. Someone's a little tsun. <3
Semisen Jun 2, 2017 4:27PM
in love
[deleted] Jun 3, 2017 11:19PM
Destined to be! Btw backyard.....? ;D

Ninja assassin Oct 30, 2017 2:39AM
You go pharah !!!!