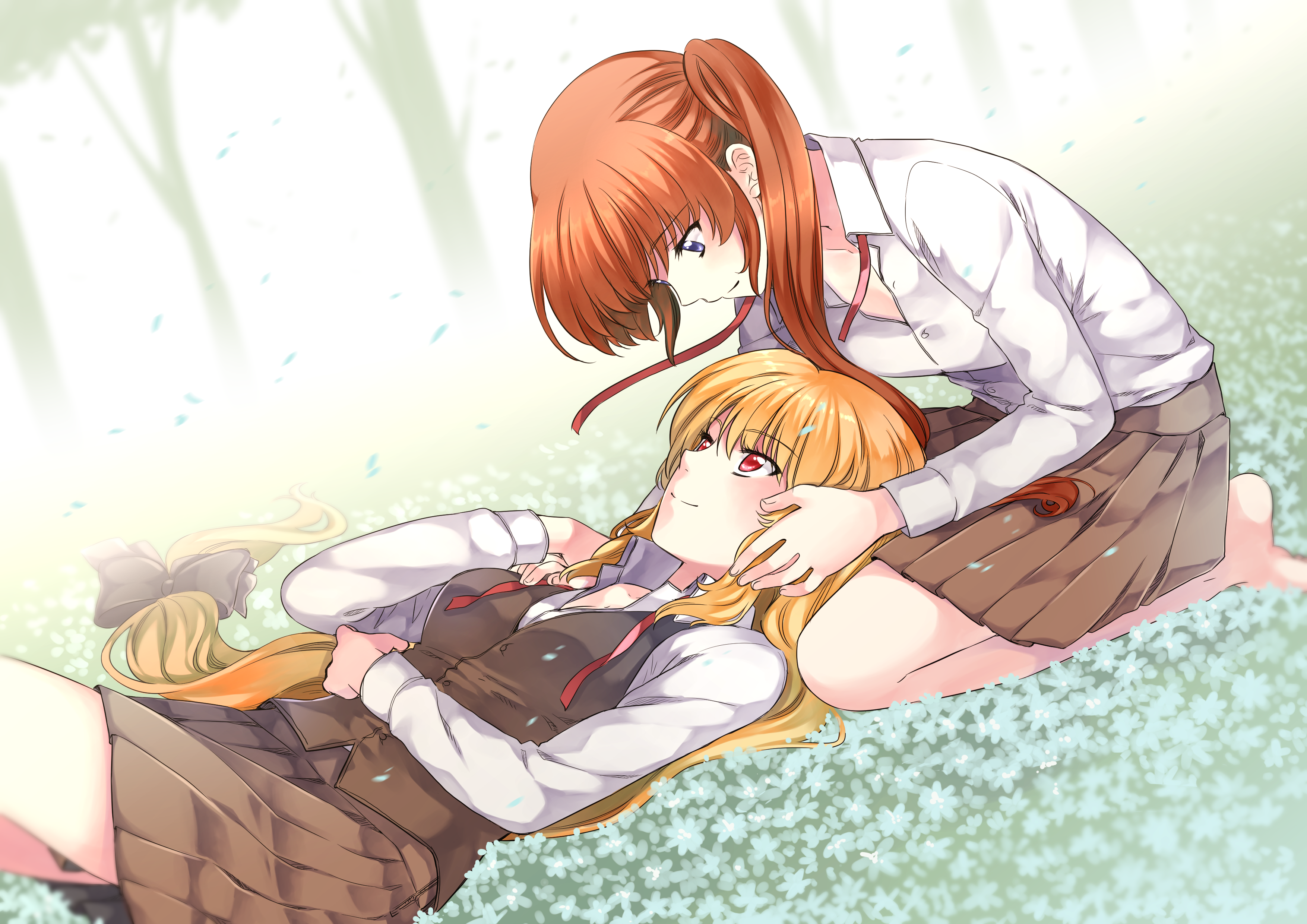 Heart-Of-The-Earth May 29, 2017 9:29PM
i still love them

blopa May 29, 2017 10:50PM
Oh, NanoFate, how I miss you.

fenrirex May 29, 2017 10:56PM
forever my OTP

yuikumari May 30, 2017 12:13AM
i've missed these 2 , ii need more of them

Licksdat May 30, 2017 12:41AM
They are so in their own world.

Mimiyaah May 30, 2017 7:06AM
Omg ~ forever in my memory!!

Sup May 30, 2017 8:16AM
This ship is a Classic and forever will be a classic!!!~~

hovering33 May 30, 2017 12:47PM
OMG!!!! NANOFATE !!! <3 <3!!! my very first OTP... it felt like, it's been forever since i saw another fanart of them..
last edited at May 30, 2017 12:47PM

kickap00 May 30, 2017 1:43PM
these two still make my kokoro go doki doki
TopKoak May 30, 2017 3:21PM
ey, been a while since this artist has been here.
LittelWind May 31, 2017 1:09PM
Make them kiss already!!!!!!!

lazylikeyourass Jun 1, 2017 9:06AM
This looks so good. I love Nanofate.

Rye Jun 7, 2017 5:05AM
I'll never get tired of my other Tier 0 ship!

Bubbleduckie Nov 3, 2017 5:49AM
So sweet!