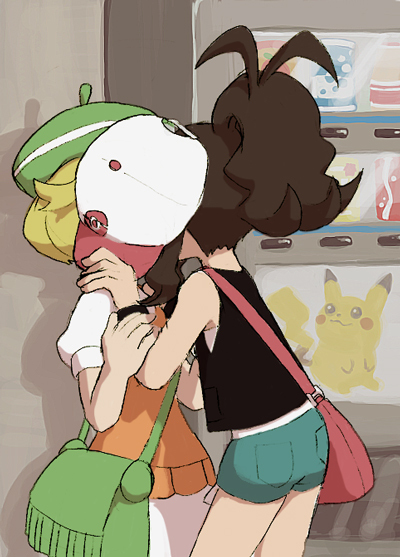 Mimiyaah Mar 30, 2017 11:34PM
Share the lovee~ with us toooo~ •3•
last edited at Mar 30, 2017 11:34PM

PrettyMitsuki Mar 31, 2017 12:13AM
Pikachu approve!

Licksdat Mar 31, 2017 12:21AM
I like how the Pokemon are also engaged

mint-leaf Mar 31, 2017 1:20AM
Pikachu approves of the yuri

blargh201 Mar 31, 2017 5:42AM
Is it really a Pikachu, though? Since it appears to be the bottom of a vending machine, it may just be a picture of a Pikachu.
DarkLordofYuri Mar 31, 2017 9:50AM
Don't hide the yuri love girls!

yuikumari Apr 1, 2017 12:49PM
pikachu is look'n at them <3

juanelric Dec 3, 2018 10:05PM
Wow, over a year without any new posts of my Pokémon OTP :(