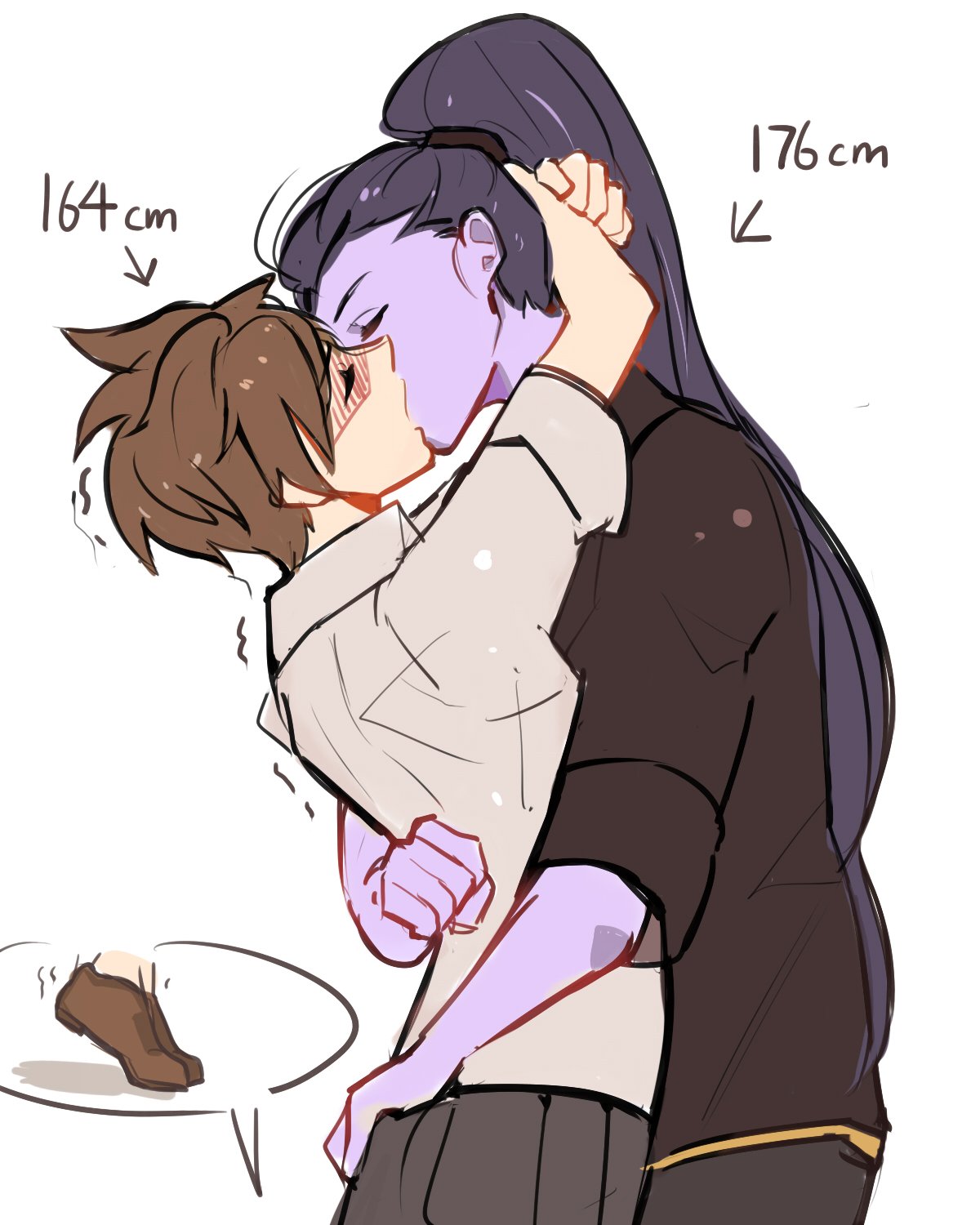 Norainhere Mar 18, 2017 11:36PM
Aw, height differences are really cute. I feel a bit bad for Tracer, though.

Mimiyaah Mar 19, 2017 6:48AM
That back pain for tracer and neck pain for widow xD
DarkLordofYuri Mar 19, 2017 9:47AM
This is cute :D

mint-leaf Mar 19, 2017 1:48PM
I am totally gay for height differences

Orochi5 Mar 20, 2017 5:19AM
Wait Tracer's short like really short???(•ิ_•ิ)?

yuikumari Mar 20, 2017 2:25PM
ii love these 2
Norainhere Mar 22, 2017 1:08AM
last edited at Mar 22, 2017 1:10AM
drpepperfan Mar 22, 2017 2:47PM
Well, the original source was a deleted Twitter post, but I'll add that version as source too.
Kinda wish I'd uploaded the single image version tho.
AsukaEnergetic Mar 26, 2017 10:28PM
WidowTracer >~<
Nekofanatic Apr 25, 2017 11:52AM
Pick her up, Amelie!! X3

BakaChiki Apr 25, 2017 8:44PM
Haha Widow is so much taller xDD it makes it better tho!

RyukoMiku Jul 11, 2017 5:32PM
Lmao Widow here reminds me of Sowon/Kim Sojung from GFRIEND