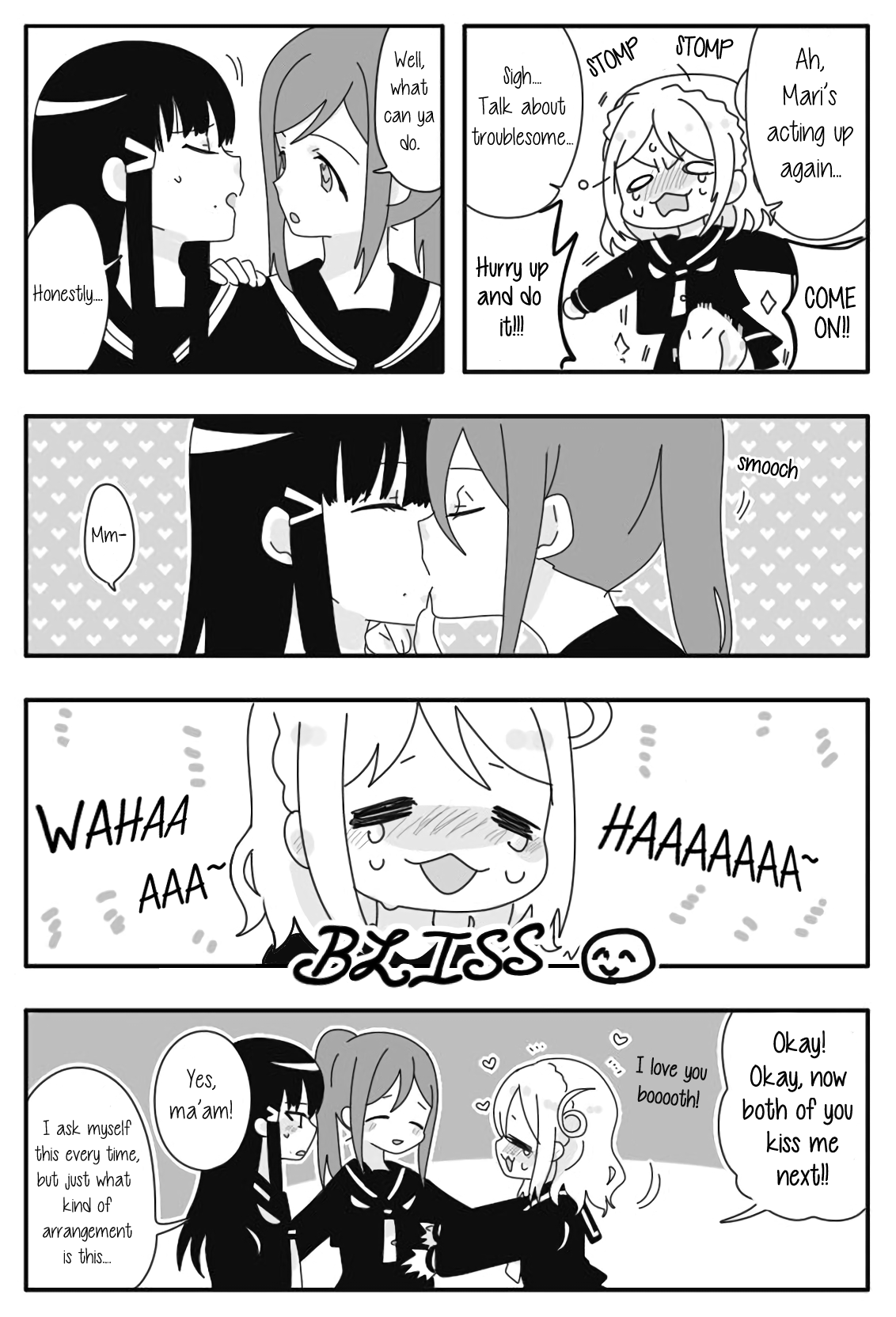 Symphogeah Feb 22, 2017 11:04PM
Lmao Mari the representation of fans.

mint-leaf Feb 22, 2017 11:10PM
So damn cute
Also those black uniforms look really really nice
last edited at Feb 22, 2017 11:11PM
Oneechan Feb 23, 2017 6:29AM
This is what we all want

YurixLily Feb 23, 2017 11:33AM
Last panel is so adorable, I love how they act like this is a daily routine and kiss without blushing. I was expecting for Dia to react like Umi

Mimiyaah Feb 23, 2017 7:31PM
Hahaha reminds me of the new doujin i saw? All love live members where pestering Maki to stop us from making more fanart! XD

YuzuYuri Feb 24, 2017 4:19AM
broo Senpai OT3 yeeaahhh

lazylikeyourass Feb 24, 2017 8:01AM
Dia's mole is so attractive, ugghh, I love everything about this. The uniforms look so classy.

yuikumari Feb 25, 2017 3:44PM
all three is gewd 2 <3

Drnise Aug 5, 2018 9:05AM
i love how Kanan just goes with it
b33zle Nov 5, 2018 9:34AM
the third years is so beautiful, both muse and aqours, they're so ky00t.

ANobodyPerson Aug 11, 2019 3:50PM
Every yuri fan in love live is what Mari is indicating