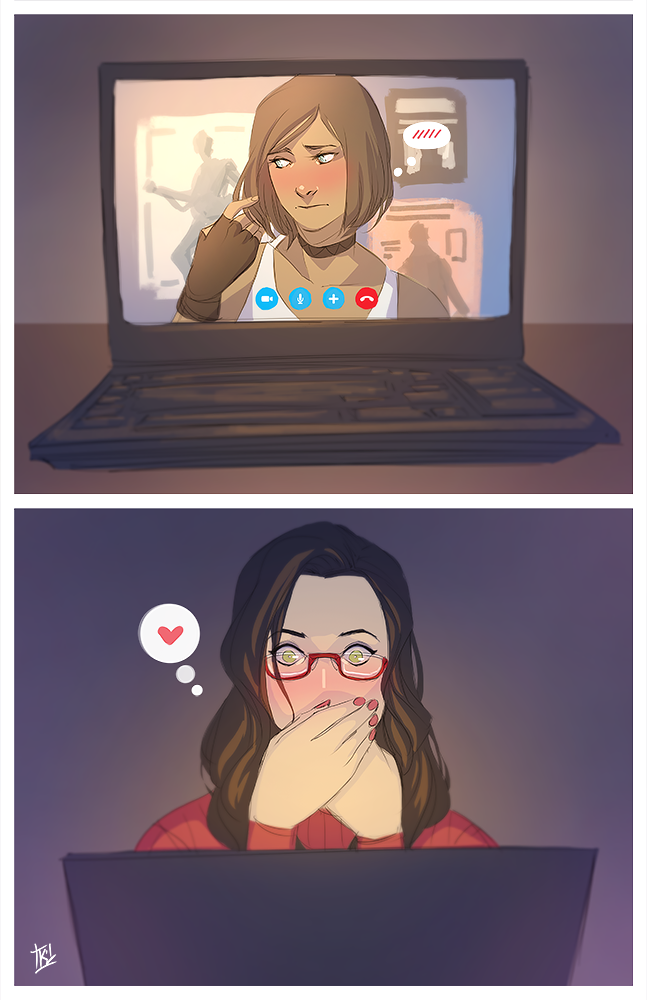 drpepperfan Jan 20, 2017 12:59AM
"Korra being shy about her new haircut and Asami having an "Oh no she's cute." moment.2
AsukaEnergetic Jan 20, 2017 1:04AM
I just LOVE THEM >~<

whiterose- Jan 20, 2017 3:04AM
asami u so gAY

mint-leaf Jan 20, 2017 8:25AM
I will never get tired of Korrasami
Homura E.N.D Jan 20, 2017 9:33AM
Cute ^^
We need the comics
SF Jan 20, 2017 7:28PM
I glad Kathryn is doing better.

yuikumari Jan 21, 2017 2:10PM
love <3 <3

YuzuYuri Jan 22, 2017 12:43AM
The intense blushing

Reborn2CK Jan 22, 2017 12:55AM
Is there a comic? If so someone link me to it as soon as possible! also thank you if you do that and please if there is a comic and you know the link.

Mimiyaah Jan 22, 2017 11:10PM
Cute!!(≧∇≦)

BakaChiki May 29, 2017 5:50AM
Asami be like " OHH NOO SHHEES HOOOOTT!!! "