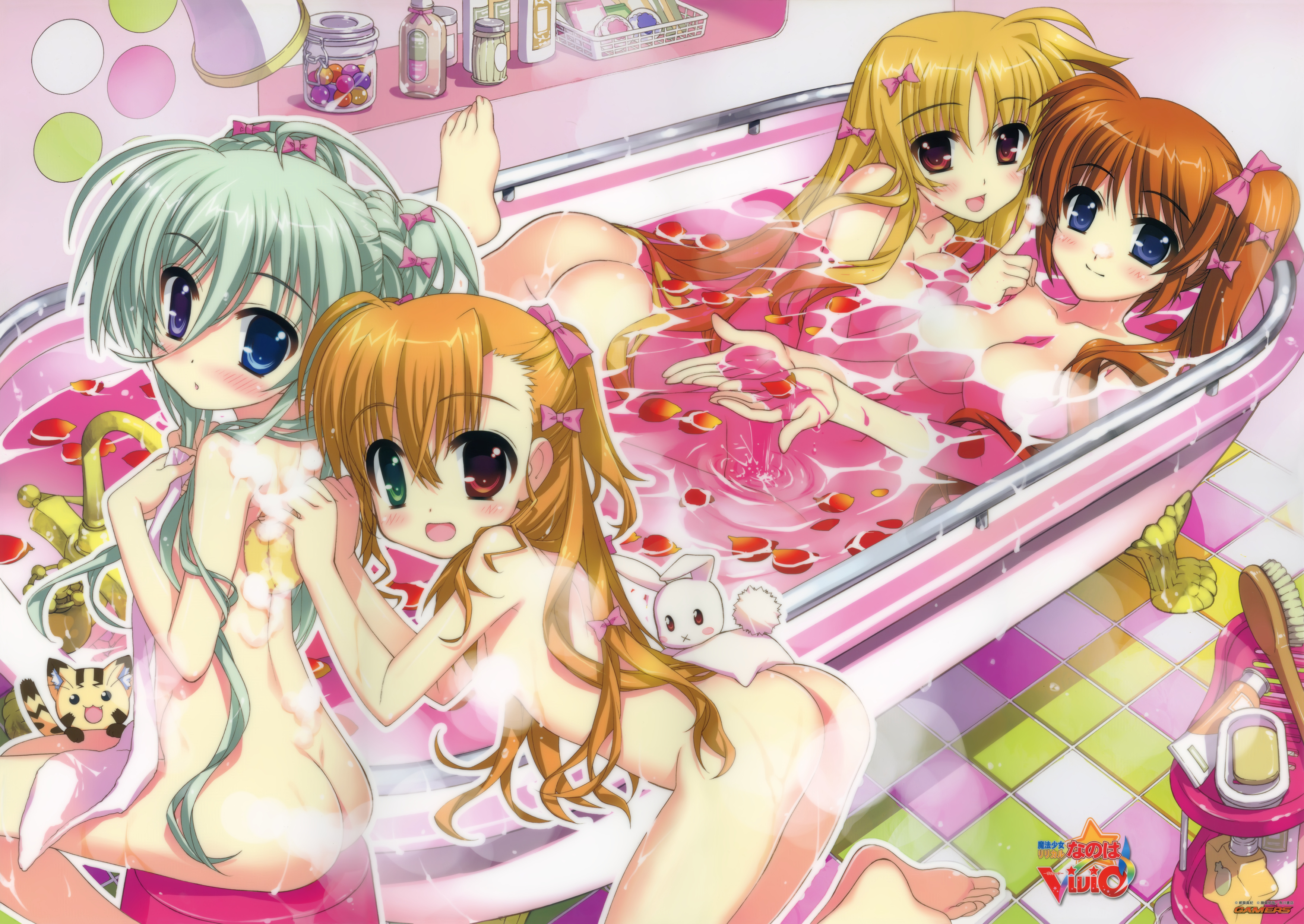 LittelWind Aug 4, 2016 4:20PM
They like ,,Who needs mens?'' xD Love Nanoha and Fate <3

Homura E.N.D Aug 4, 2016 5:32PM
Ah yeah...everyone of them are such good friends, wha'?
last edited at Aug 4, 2016 5:32PM

yuikumari Aug 4, 2016 7:06PM
ii see all of them are taking a shower , its couple-bath hahah .. ii hope they make more of nanoha nd fate .. but ii also want to see vivo nd einhart have a science baby .. <3 <3 <3 that would be awesome ..

shawaota Aug 5, 2016 2:11PM
YES FOR OFFICIAL TAGS

tarsis ultra Aug 5, 2016 3:00PM
Yes, they are just two really, really close friends who just happen to live in the same house, sleep in the same bed, are raising a child together and are really touchy feely with each other. Clearly a platonic friendship between two 100% hetereosexual women.

HopeFromYuri Aug 6, 2016 10:06AM
Nice bath
Non-tan Aug 7, 2016 3:47PM
"Heterosexual Life Partners" ;3c
Good ol' NanoFate <3

koneko Aug 7, 2016 8:13PM
friendship.

Zuneko Aug 8, 2016 8:19AM
Yup, realllly good friends, nothing going on here
(Seriously though, I love this picture)
SF Aug 9, 2016 1:45PM
BIGGER EYES WE NEED BIGGER EYES