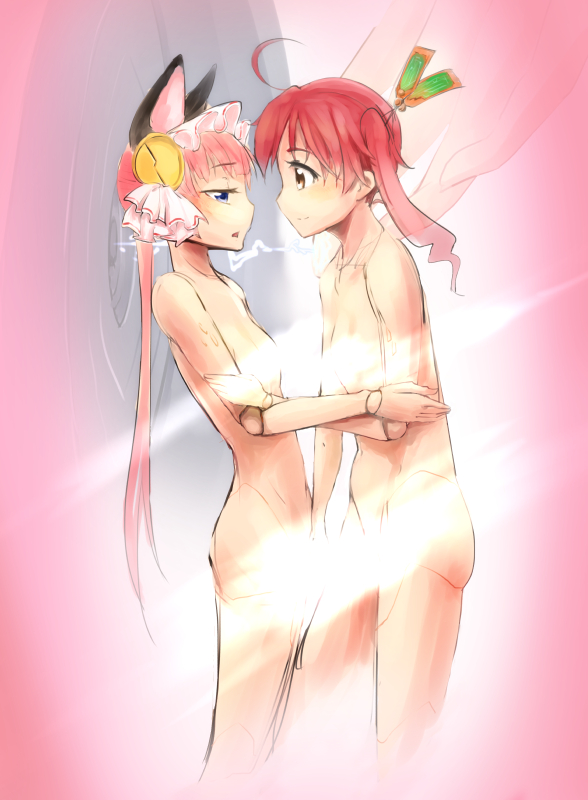 flips Feb 9, 2016 12:05AM
this scene in the anime...
pretty great...

yuikumari Feb 9, 2016 12:23AM
what anime ? shes feel'n it
[deleted] Feb 9, 2016 5:15AM
Ohhh the new anime yuri pairing! ;D

AoiAkuma Feb 9, 2016 10:05AM
YAY THE VERY FIRST POSTED PAIRING OF THESE TWO

INeedToSeaThis Feb 9, 2016 6:05PM
Omg finnaly it's here! :D

Faust Feb 10, 2016 10:38PM
omg there's yuri this season?
NOTED
Any other anime with yuri/subtext in the winter season?
MihoWittmann Feb 11, 2016 12:50AM
@Faust pretty much no, not even K-On level subtext.
But this awesome show more than makes up for that.
Rye Feb 12, 2016 3:54AM
What do you mean NSFW ? this is just how they activate...their abilities..... ( ͡° ͜ʖ ͡°)
MihoWittmann Feb 13, 2016 1:16PM
@Rye So lewd.

rincewind Feb 16, 2016 9:01AM
This weekend watched the first four episodes. Is really funny and cute!! The ED with Nene chasing a flustered Clarin in the cuterobots is cuteness overload!