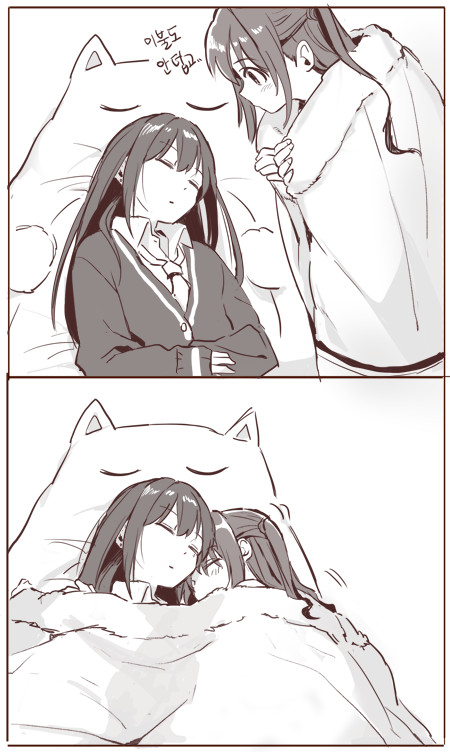 BakemonoJoker Dec 24, 2015 8:37PM
:>

8man Dec 24, 2015 9:19PM
too cute
[deleted] Dec 24, 2015 9:35PM
YAAAAY >~<
Karin_Courter Dec 24, 2015 10:01PM
cute

gwennie-chan Dec 24, 2015 10:44PM
Awwwwwwww
kiraqp002 Dec 24, 2015 10:47PM
ooooooo <3
Rakusa Dec 25, 2015 4:01AM
CCCCCCCCCUTE!!!
smileyfeiC Dec 25, 2015 9:29AM
:DDDD

AshuraX Dec 25, 2015 2:48PM
Bury me with all the UzuRin

benja Dec 26, 2015 12:34AM
ohh man this ships is so cute it make s me want to watch the idolm@ster cinderella girls

RyukoMiku Dec 27, 2015 1:56PM
Omg. I Feel like watching Idolm@ster cg now
Gzt Dec 27, 2015 3:35PM
I wanna snuggle with them also. It' seems very comfy.

DaiWolf Jan 13, 2016 9:46AM
That looks so comfortable..-3-

yuikumari Jan 25, 2016 3:55AM
so warm

YurixLily Jun 25, 2016 10:03AM
Attakai~ I feel like snuggling with someone right now... But I'm alone... In this empty room... ;-;

Ericchi May 29, 2017 8:59PM
SO CUTE, I CAN'T <3
last edited at May 29, 2017 8:59PM

Natakatakatakotokutoko May 3, 2018 5:53AM
Isnt that hot.. rins wearing a.. oh nevermind