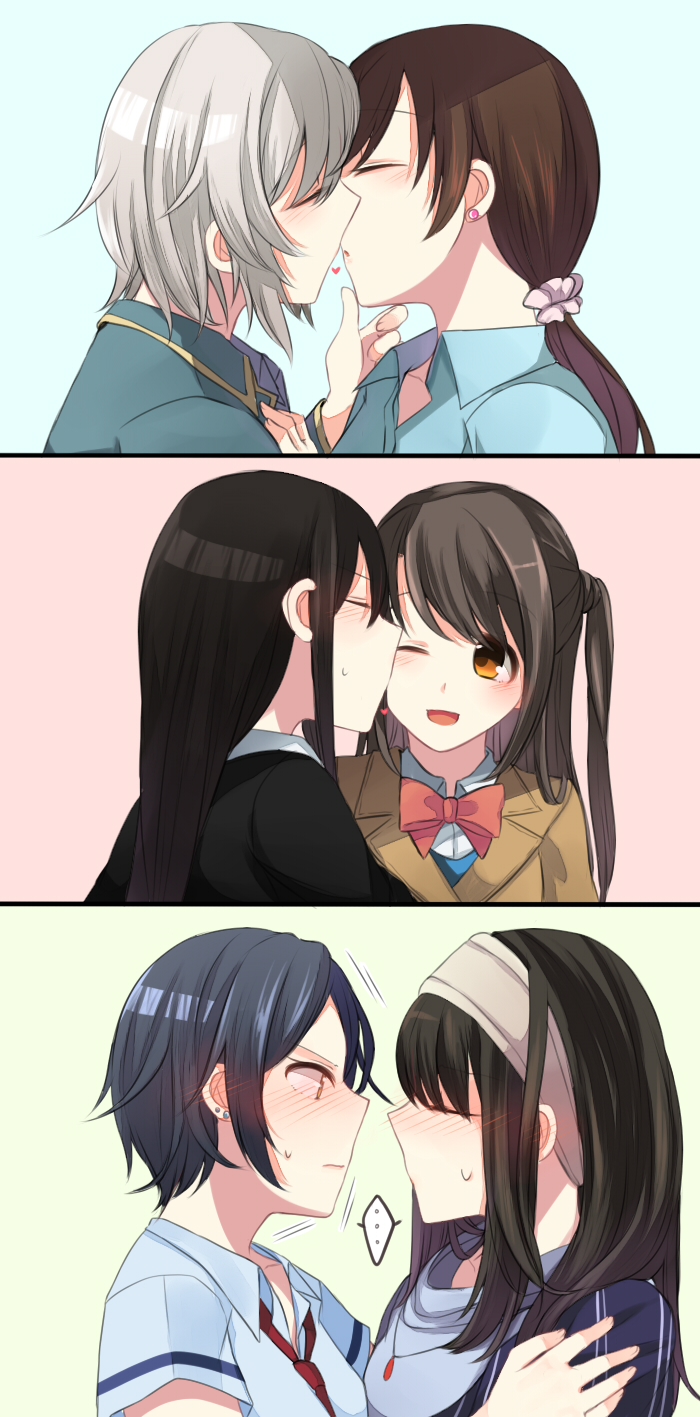 ColonalCat Jul 23, 2015 3:09AM
Big fan of these new(er) girls...I just wish it was developed as deeply as the original im@s was. Well there's still a cour left, so maybe they'll surprise me.
[deleted] Jul 23, 2015 7:19PM
CUUUTE >~<
Toshi Aug 4, 2015 6:03AM
Sweet.

AshuraX Aug 4, 2015 3:51PM
UZURIN! UZURIN! UZURIN!
clara_dolls Oct 26, 2015 9:40PM
top: married
middle: dating
bottom: recently confessed to each other
anyway, embarrassed Kanade is so cute~ I hope to see more of FumiKana >w<

PaleRider Oct 27, 2015 4:48AM
I agree with dolls

Akiyama Yuki Nov 24, 2015 2:56PM
Sweet ////

yuikumari May 5, 2016 1:07AM
ahahah there shy <3

claresa018 Nov 14, 2016 11:32PM
Can i see Uzuki X Kanade...? Please... JUST ONCE!!!

BakaChiki Sep 14, 2017 6:53PM
Awww the last panel xDD