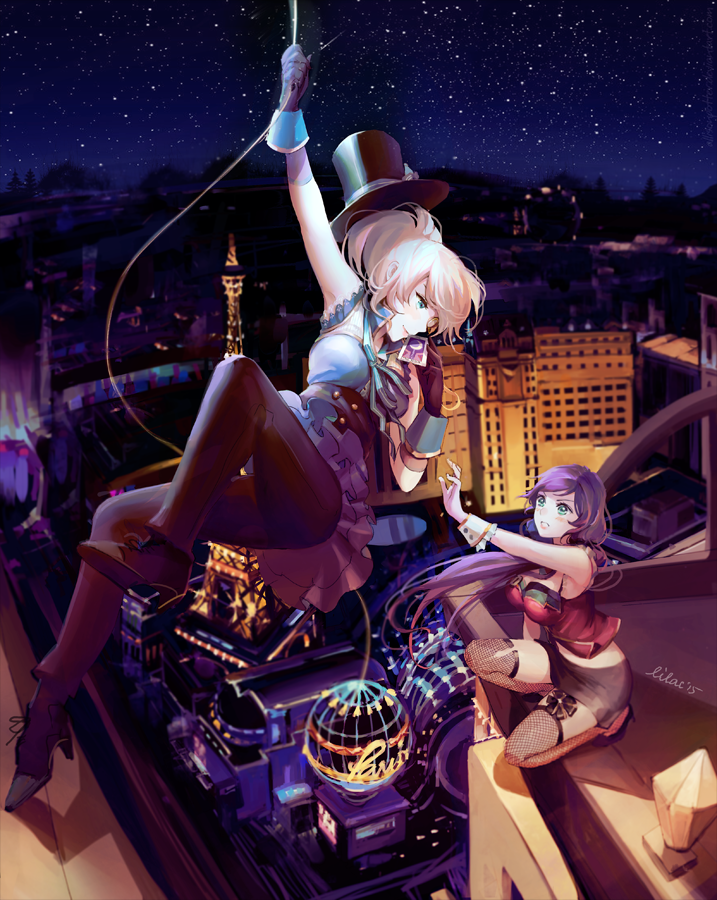 OrangePekoe Jul 5, 2015 12:26AM
Happy Love Live Day July 4th you crazy Americans! I hope everyone enjoyed our little Love Live! celebration.
Encore? For reference, today was supposed to be Maki Is Cute Day, but I was informed that wasn't a fitting celebration.
last edited at Jul 5, 2015 12:27AM

WhiteWolf Jul 5, 2015 1:14AM
I didn't think it was Love Live for a second
Norainhere Jul 5, 2015 3:10AM
Is this a reference to something?

khasak Jul 5, 2015 4:07AM
Every day is Maki is Cute Day

kotoRin Jul 5, 2015 9:21AM
Love Live is really popular now! I am so happy! Here in Japan the movie is Rank 1 ♡
LOVELIVE FOREVER
[deleted] Jul 5, 2015 9:32AM
NozoEri >~<
Darklady_Dusk Jul 5, 2015 5:35PM
Ericchi stole the precious thing <3

YuzuYuri Jul 5, 2015 11:28PM
Today is Love Live Day...?

YuriSenpai Jul 9, 2015 4:36PM
Everyone's caught the Love Live fever hell yeah.
And for those who didnt know, this art is a direct reference to recent SIF cards of Nozomi and Eri. The Eri thief card and Nozomi Las Vegas card (Nozomi won the Travel the World competition, my bae). This art is love.

zzzstiven Jul 11, 2015 2:35PM
im glad i played SIF , and understand it immediately after lookin at nozomi
Shiro Hatake Mar 18, 2016 6:59PM
um ,Nozomi you should watch out with those shoes, you can slip very fast and I dont know if eri can catch you fast enough so yeah... you should get down ...

SulliMike23 Sep 2, 2016 10:49PM
Viva Las Vegas baby!