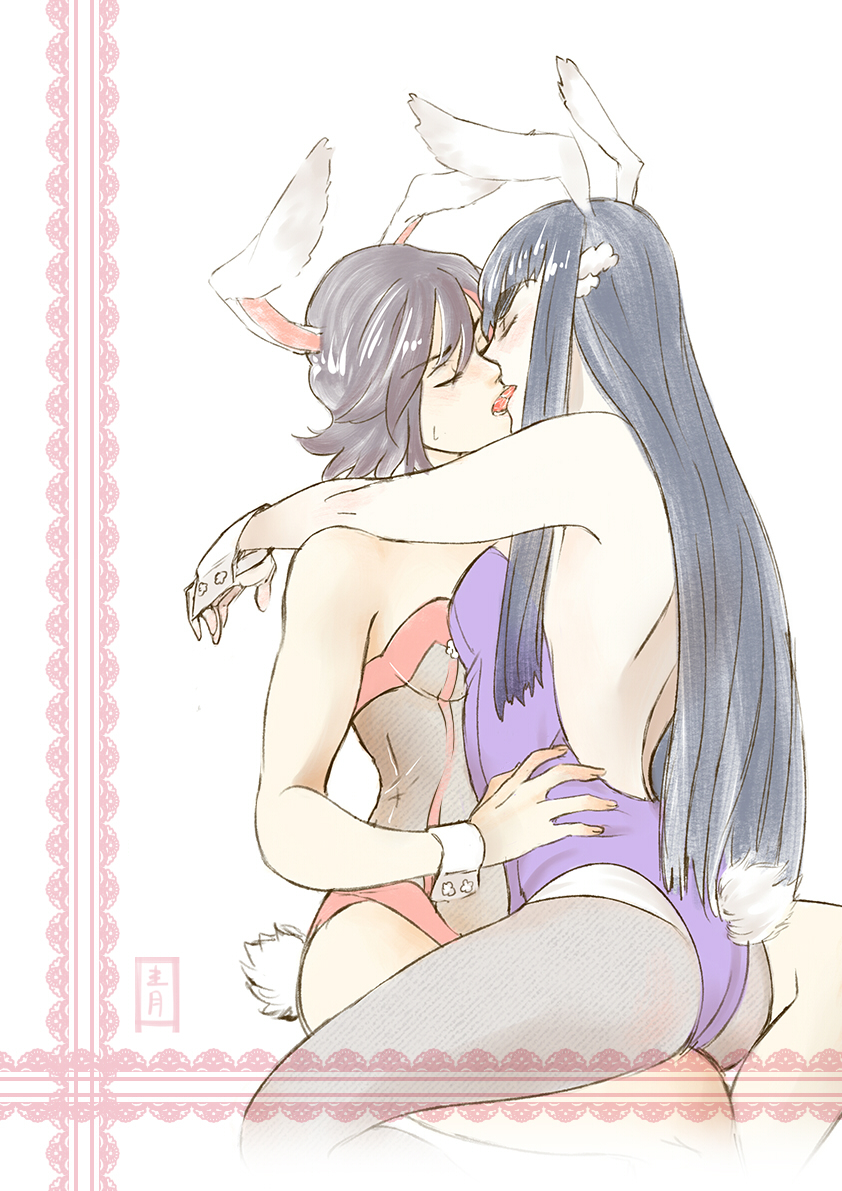 kagakujinjya Apr 12, 2015 12:02AM
Oh, come on! this is unreal. Satsuki is clearly a wolf.

Random Reader Apr 12, 2015 6:53AM
In this case she would be a fox, cause ya know, hunting rabbits and all that ;)
jaggyd Apr 12, 2015 8:27PM
"Don't lose your gaaaaaaaaaayyy!"
Sorry, couldn't help it
BiohunterX Apr 12, 2015 10:04PM
meh prefer ryumako. GIVE ME MORE RYUMAKO
Lilium Apr 18, 2015 9:59AM
When I saw this pic, I asked me "Why are they sexy bunnies?"
In fact, I can't see Satsuki with that fluffy tail...
Gzt Dec 21, 2015 9:30PM
. . . .

erzascarlet Nov 29, 2017 10:10PM
VERY UMMMMMMMMMMM................................. MASCULINE YESSS I STILL SEE STASUKI AS A PREDATOR