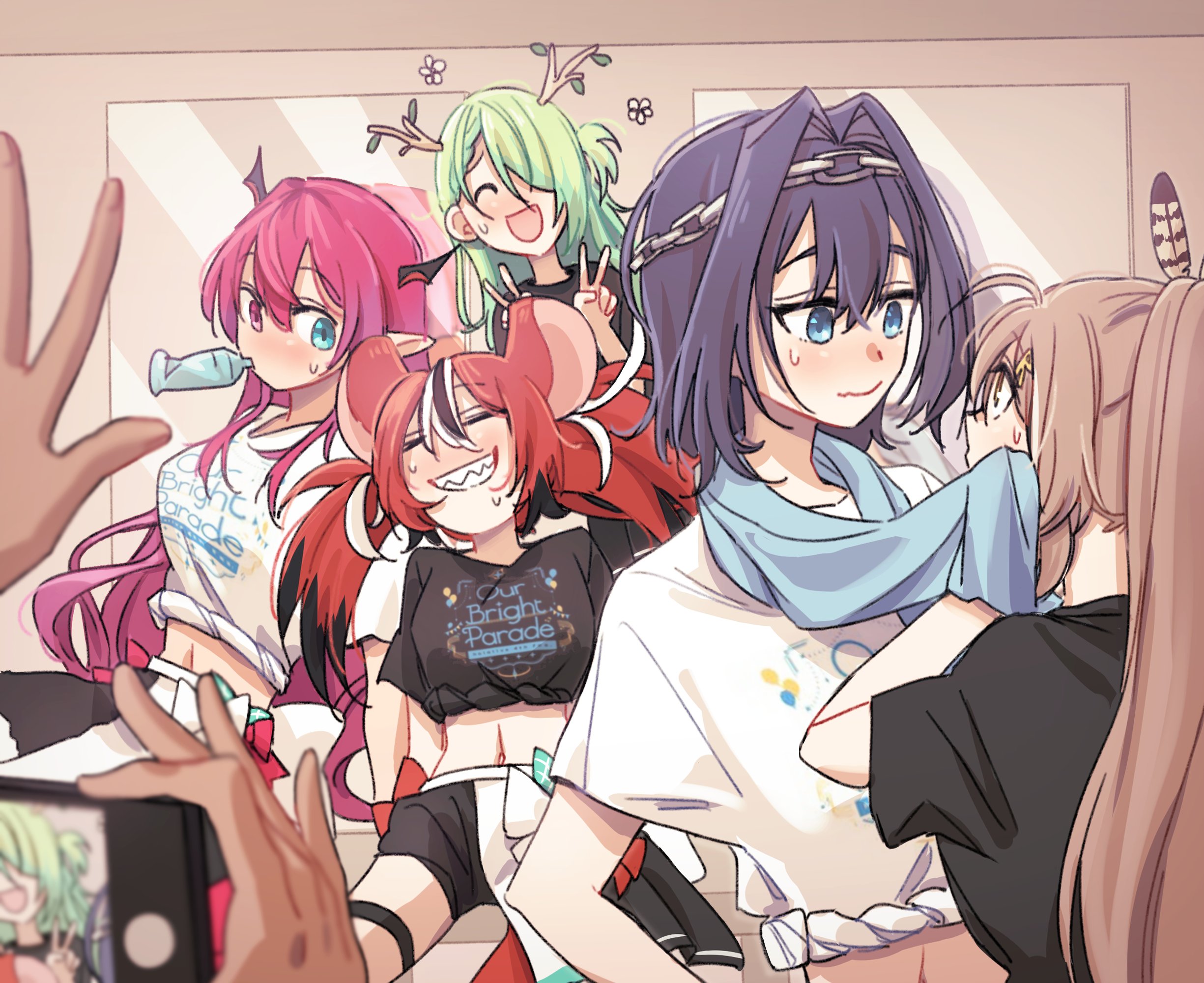 Peroroch Mar 21, 2023 6:56AM
Is Sana taking the picture?

bitfarb Mar 21, 2023 11:11AM
Ohoh? Subtle Sauna shipping spotted? Sana's phone is zoomed in on just Fauna <3

naschyamamoto Mar 21, 2023 2:40PM
She's never really gone... Fauna even said in one of her streams that she still talks to Sana regularly.