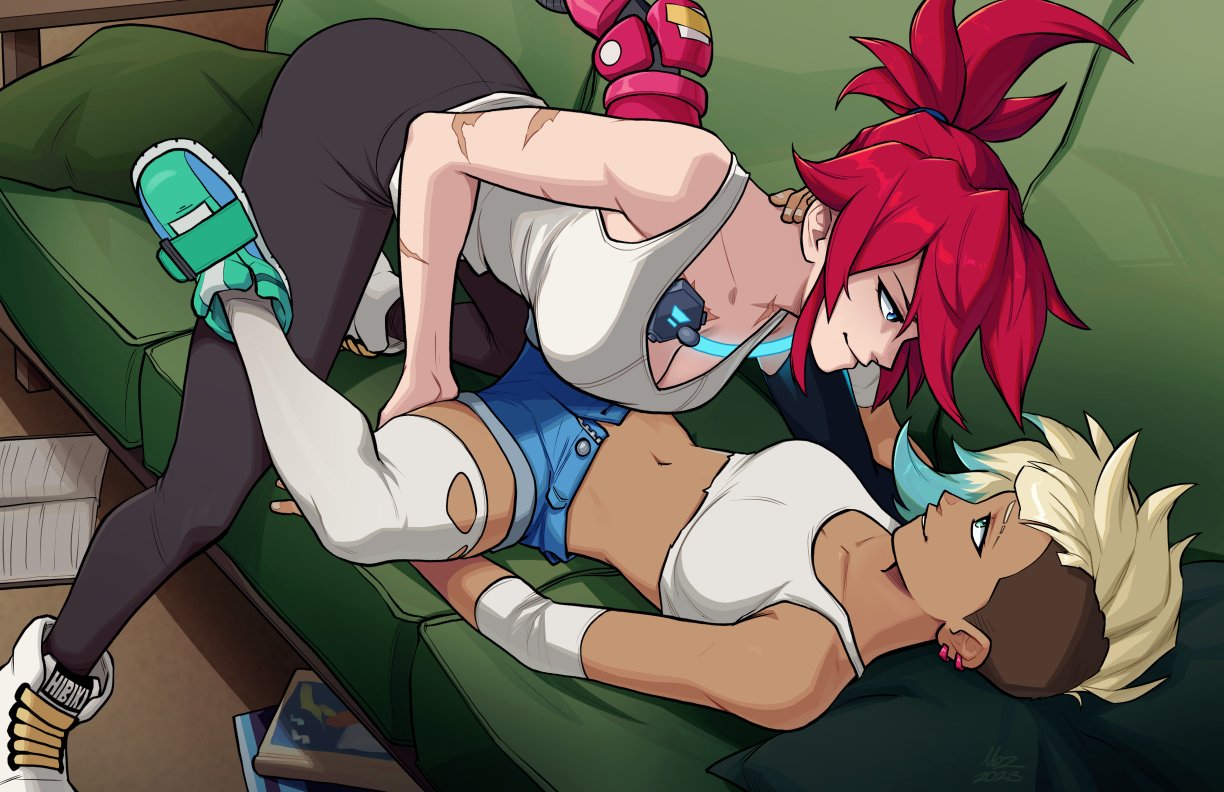 LeighaKeiya Feb 24, 2023 10:46PM
I love seeing more yuri ships that are canon in games.
ALSO HOW COME NOBODY GOT MORE ART FOR THIS YET! Prob still new I guess :(

Dayer Feb 25, 2023 12:06AM
go on...
FluffyCow Feb 25, 2023 1:14AM
I'd definitely love to see more of these two <3

inactivehunter Feb 25, 2023 2:40AM
I love this game and this ship

chaosOrchestrator Feb 25, 2023 4:46AM
I was looking for this pairing on here literally just yesterday! this ship genuinely is at least canon adjacent, to the point that it has a solid shot of being canon outright if there's a sequel
last edited at Feb 25, 2023 4:47AM

NewtMarshmallow Feb 25, 2023 5:15PM
It's should've been me, not Peppermint!
BiohunterX Feb 25, 2023 6:37PM
made for eachother, literally. theres a plant names corsican mint

b0undarybreaker Feb 25, 2023 7:42PM
Moz always makes some incredible art tbh, major shoutouts to them
ImheretoDie Feb 26, 2023 7:54AM
Age gap? I'm pretty sure it's like 10 years?
Amatsukaze Feb 26, 2023 6:53PM
your point being?
HumbleBumble Feb 27, 2023 12:11PM
Probably for the tag? Personally, I think 9 years hardly matters among adults, especially since the younger one(Pep) is doing the crushing. I sure hope it goes somewhere. I really hope more is on the way. This ship is more or less canon, so its kinda crazy that the first piece of art for it comes to this site almost exactly a month later.
last edited at Feb 27, 2023 12:23PM

SSJMadara Feb 27, 2023 12:31PM
That's some fascinating hand placement there. The Council of Yuri approves.
last edited at Feb 27, 2023 12:32PM
IsThisGood Mar 8, 2023 10:22AM
Korsica! Hey! Hey! Hey! Woooooooooooo!