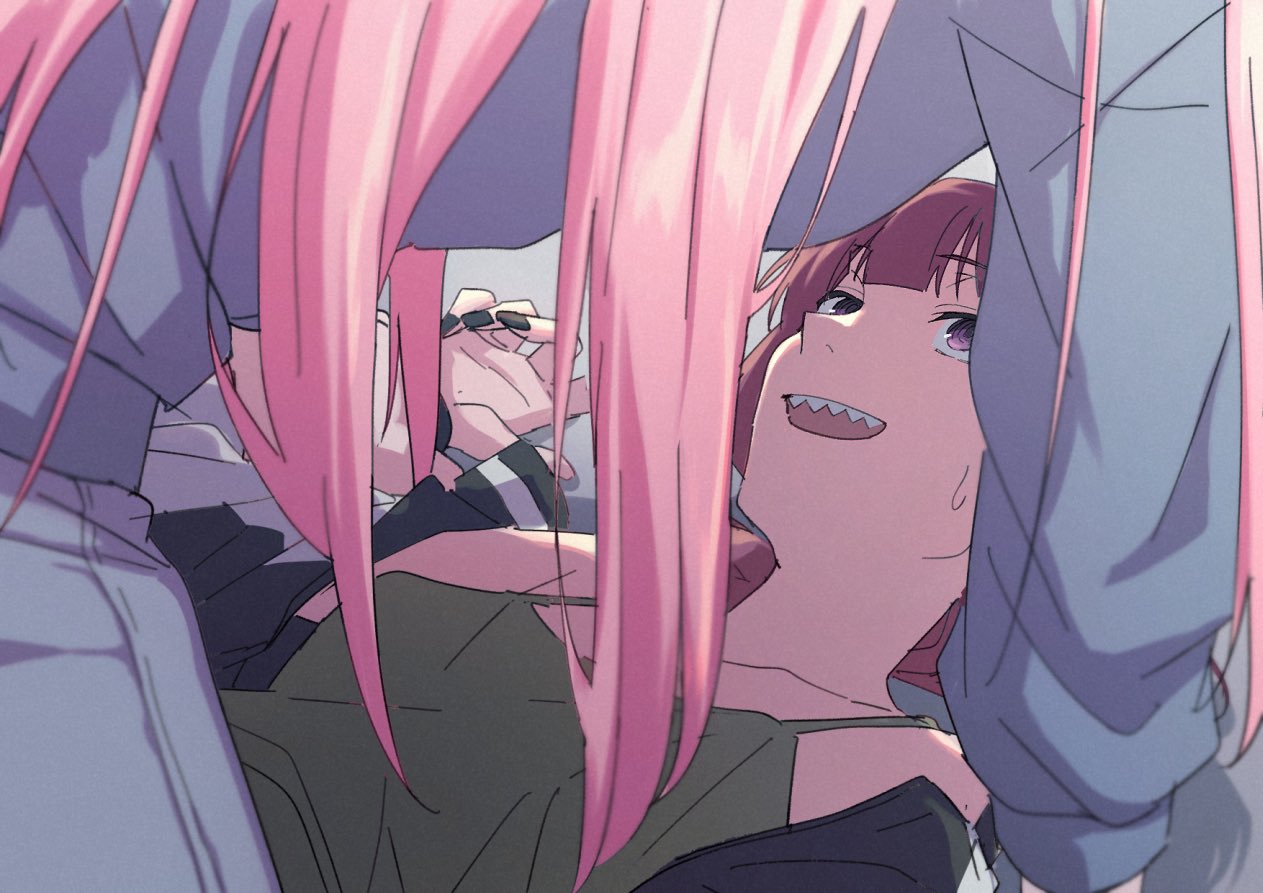 GrimEater Feb 24, 2023 10:45PM
Bocchi cant wait

PineconeJuice Feb 24, 2023 11:00PM
Bocchi will either get her money back or she'll get her money's worth.

Yuri Yuriyuri Feb 24, 2023 11:18PM
Bocchi the top strikes again.

Dayer Feb 25, 2023 12:07AM
not convinced, that could be any pink haired lesbian on top
sunspawn Feb 25, 2023 5:07AM
This is just scummy bandman Bocchi shaking her down in a creative way.
luinthoron Feb 25, 2023 7:39AM
Cute.
FluffyCow Feb 25, 2023 12:15PM
Gotta kiss your shark-teeth senpai

AnimeSavesMe Feb 26, 2023 1:24PM
Bocchi wants to "rock"

Ghostrama13 Feb 27, 2023 1:35PM
Guys I think she snapped