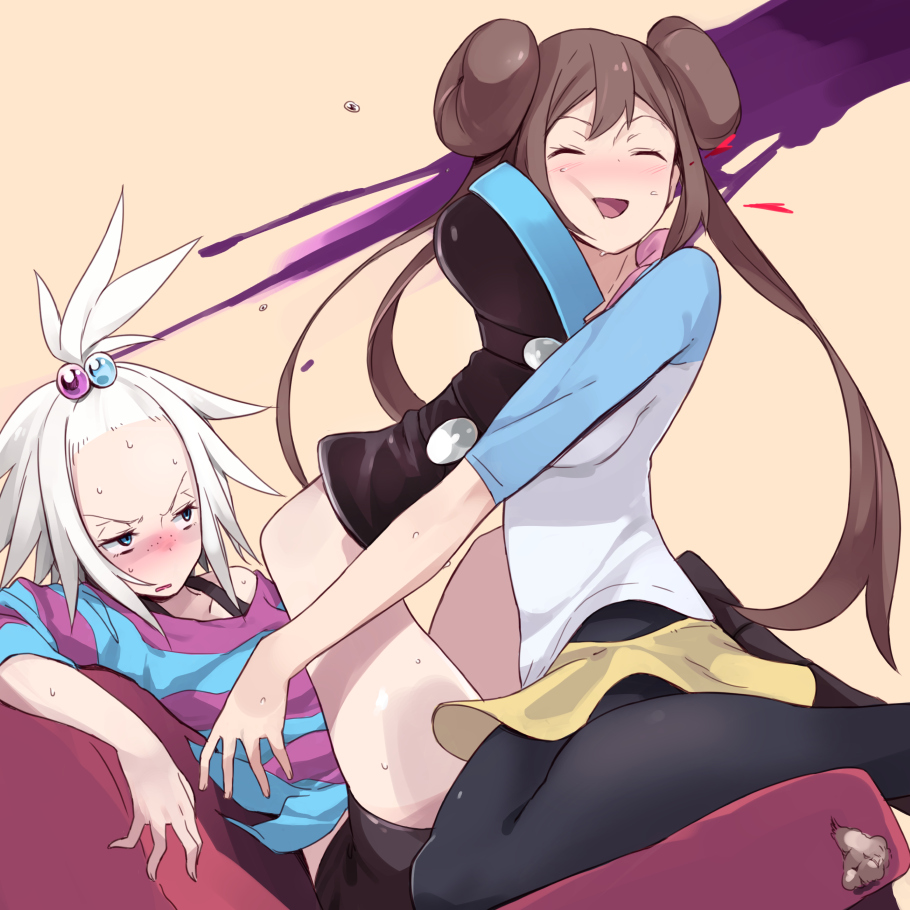 Serenata Oct 9, 2014 8:17PM
I wasn't expecting this but I will enjoy it!
mizozo Oct 9, 2014 8:20PM
haha I think thats the exact face I make whenever I'm reading yuri(the one on the right)

Kitsune Spirit Oct 9, 2014 9:19PM
The White haired 9girl is cute
Rye Oct 9, 2014 11:06PM
That tsundere xD. @mizozo +1.

I. Franceska S. Oct 11, 2014 5:38AM
Ah, the female character and Poison gym leader from Black 2 and White 2. Never got to play it, but these two look good together. Also, I think Bianca gets glasses in B2W2, which would probably give Touko a little nosebleed.

kotatsu-kun Oct 21, 2014 7:33AM
I love the artists work on these two

emteen Dec 23, 2014 11:25AM
Damn, I just love pokemon characters, Mei and Touko are pretty cool!
Triangles Jan 1, 2015 11:29PM
When you read good Yuri and you try and share it with someone
LikeaHydropi Jul 30, 2015 12:34PM
roxie ! just let rosa show you her love :D

Ericchi May 21, 2017 9:56PM
aught.....