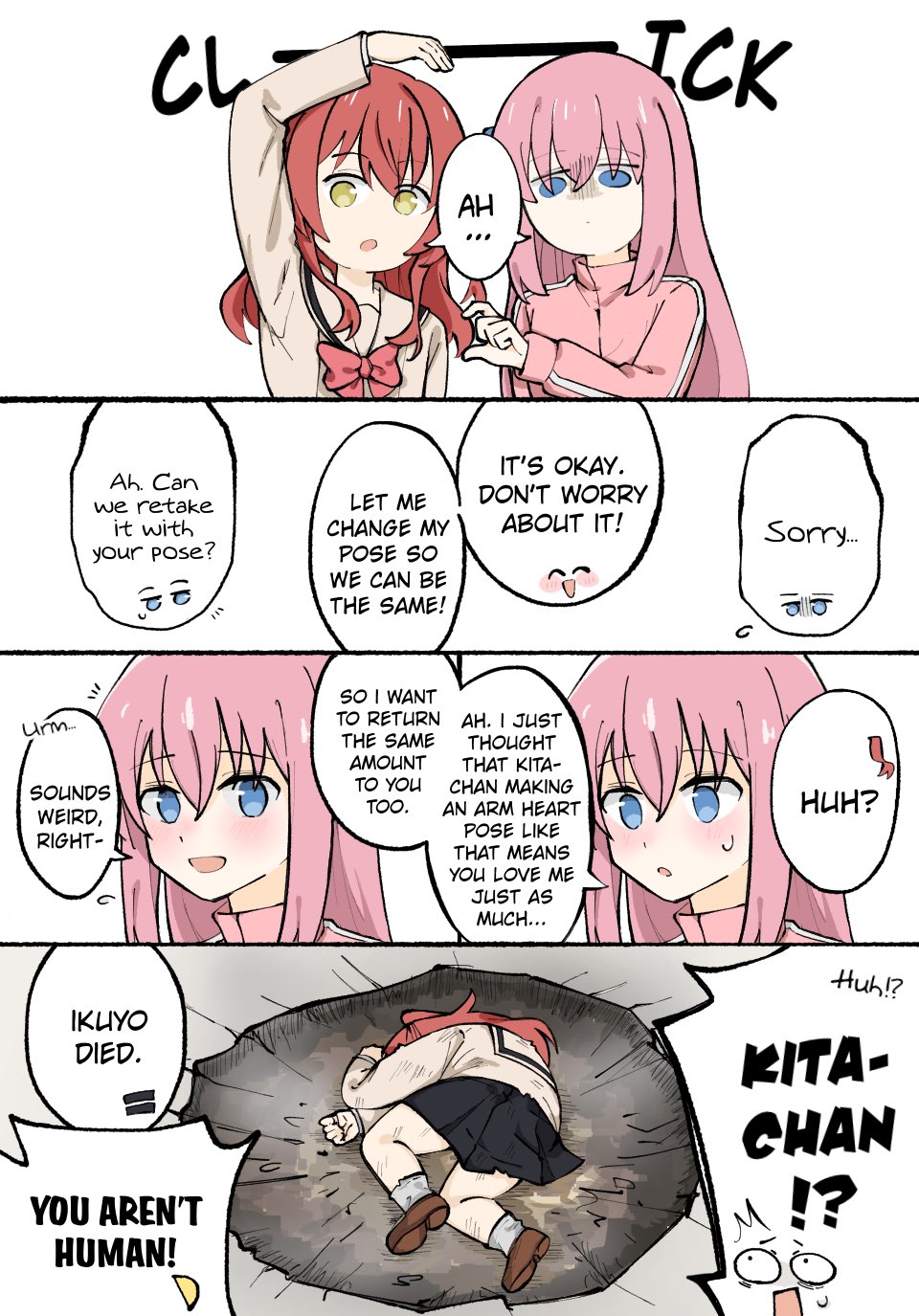 TctyaDDK Jan 16, 2023 11:21PM
Lancer Ikuyo ga shinda!
ckretaznmayden Jan 17, 2023 1:29AM
For context: The "You aren't human!" line comes from the Japanese dub of South Park episodes where Kenny dies, replacing the "You bastards!" part of the recurring joke.
Swag Wagon Jan 17, 2023 2:07AM
Yamcha the evergreen meme

GrimEater Jan 17, 2023 5:28AM
Love attack
luinthoron Jan 17, 2023 7:03AM
Murdered.

Avaz Jan 17, 2023 4:24PM
"You aren't human!" tell that to Bocchi.
Classy-Nessi Jan 17, 2023 8:22PM
Using cuteness as a weapon.... truly dangerous

davidices Jan 18, 2023 3:55AM
Kono hitodenashi!
ArcaJ Jan 18, 2023 1:08PM
"You are already Bocchied."
"NANI?!"

DY4Y Jan 18, 2023 1:33PM
Wait a minute. That's not a triangle. Where the fuck is Nijika and why has Mugi replaced her?