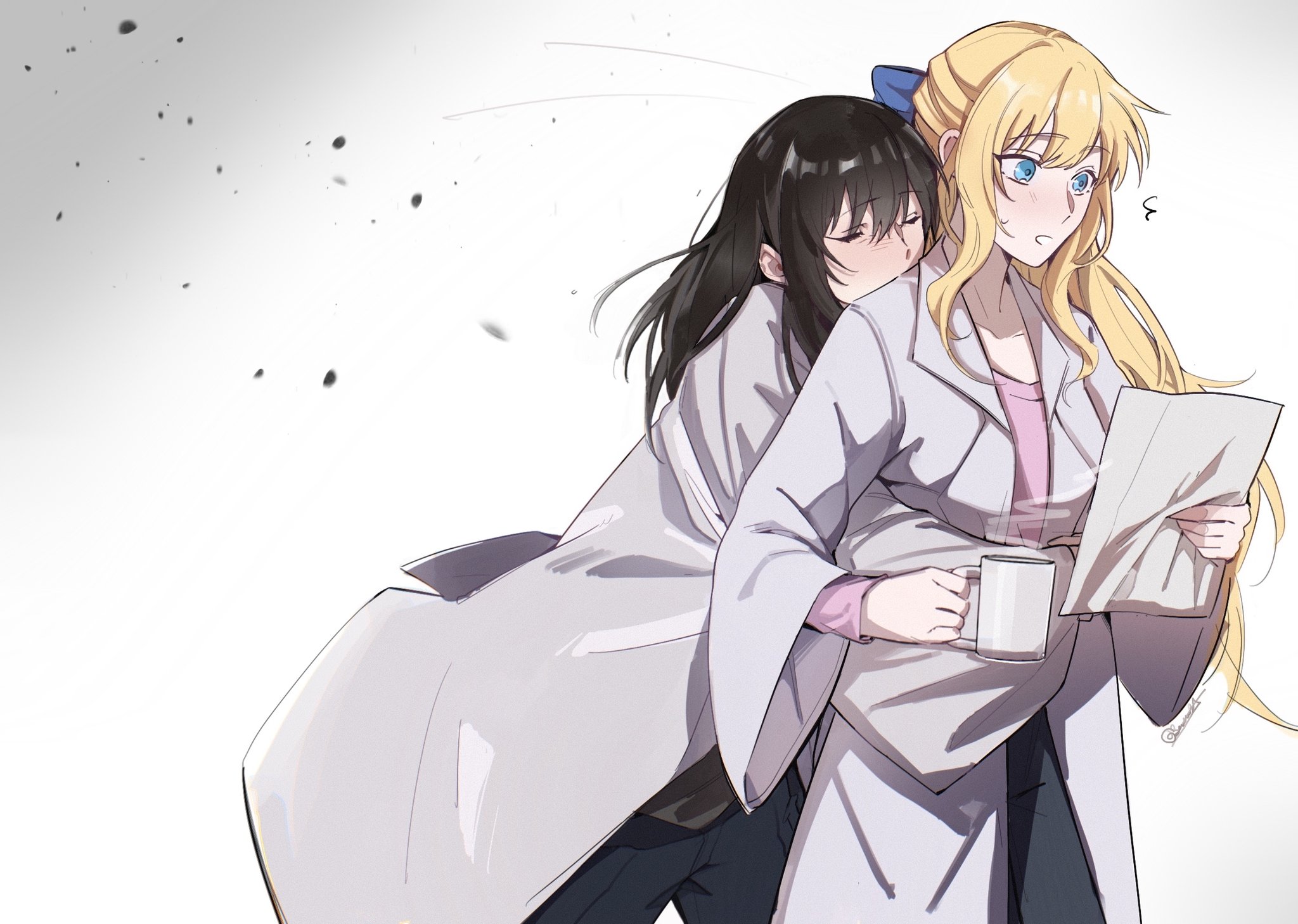 shadesan Nov 28, 2022 8:57PM
Ooh volume 5 pic

Yanako Nov 28, 2022 9:00PM
Busy studying the science of yuri.
luinthoron Nov 29, 2022 3:45AM
Nice.
Shador Nov 29, 2022 4:35PM
Oooh, the OG (or should I say Prime?) ClairexRei scenario. Nice, I hadn't seen art of those two before.
I'm not sure if they should or shouldn't have their own separate tags from the protagonist Rei and Claire
Diana Cavendish Dec 13, 2022 4:46AM
now it is official and this is getting an anime IM SO HAPPY !!!!!!!!!