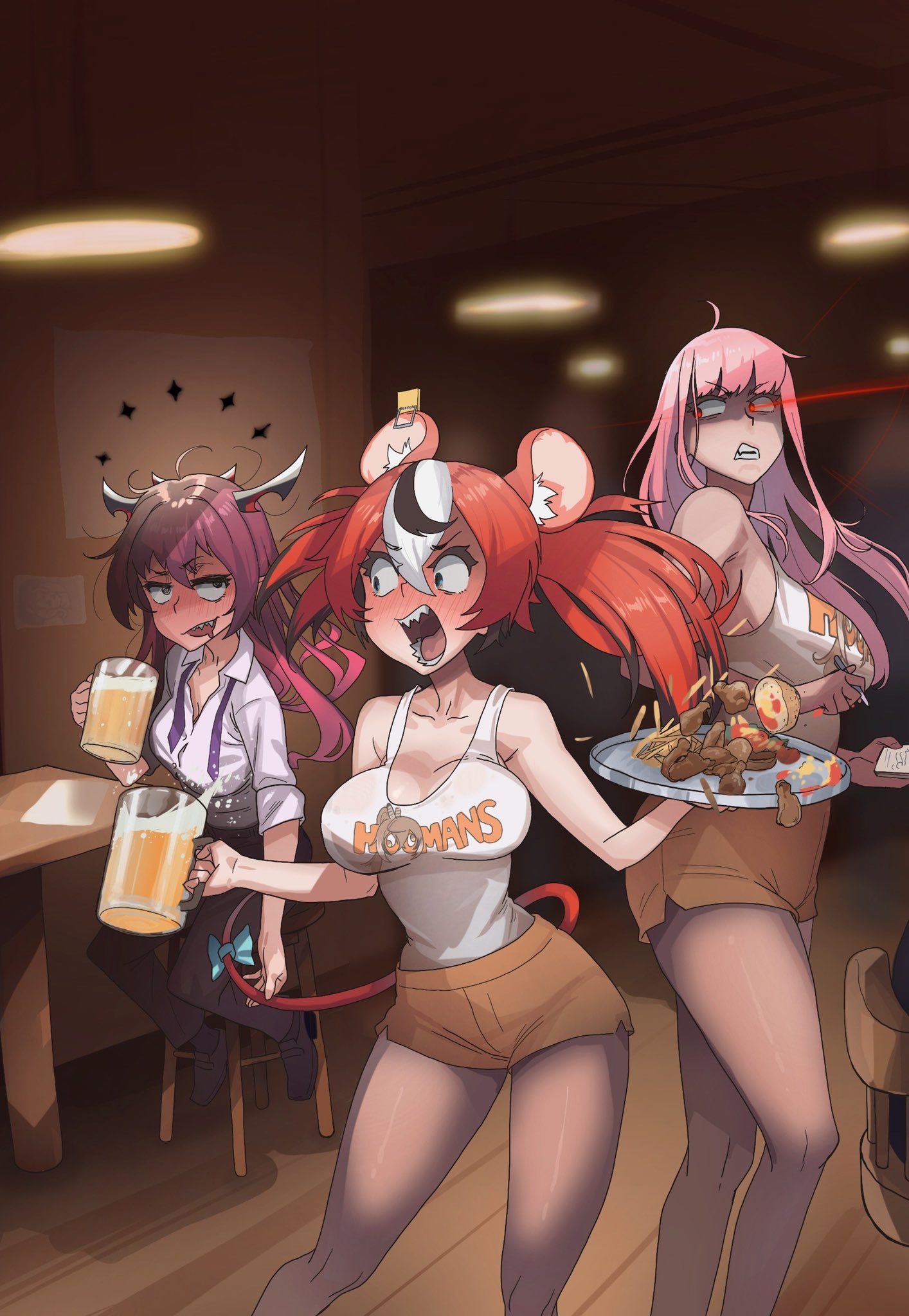 FluffyCow Aug 22, 2022 10:52PM
Irys you can't just grab your wife's tail while she's working!
Goggled Anon Aug 23, 2022 7:01AM
Serenata Aug 23, 2022 10:23AM
IRySoOjiSan

Yuri Yuriyuri Aug 23, 2022 11:11AM
Don't touch the staff.

V-Oblivion Aug 23, 2022 1:00PM
Why does this looks drawn by Trigger?

Astraea Hill Aug 23, 2022 5:44PM
"madames with back problems" lol

welease.wodger Aug 24, 2022 7:43AM
Can't see John Daly there. Must be at another Hoomans.

RiderFan Aug 24, 2022 7:10PM
It is pleasing to see an artist get the Hooters uniform correct.