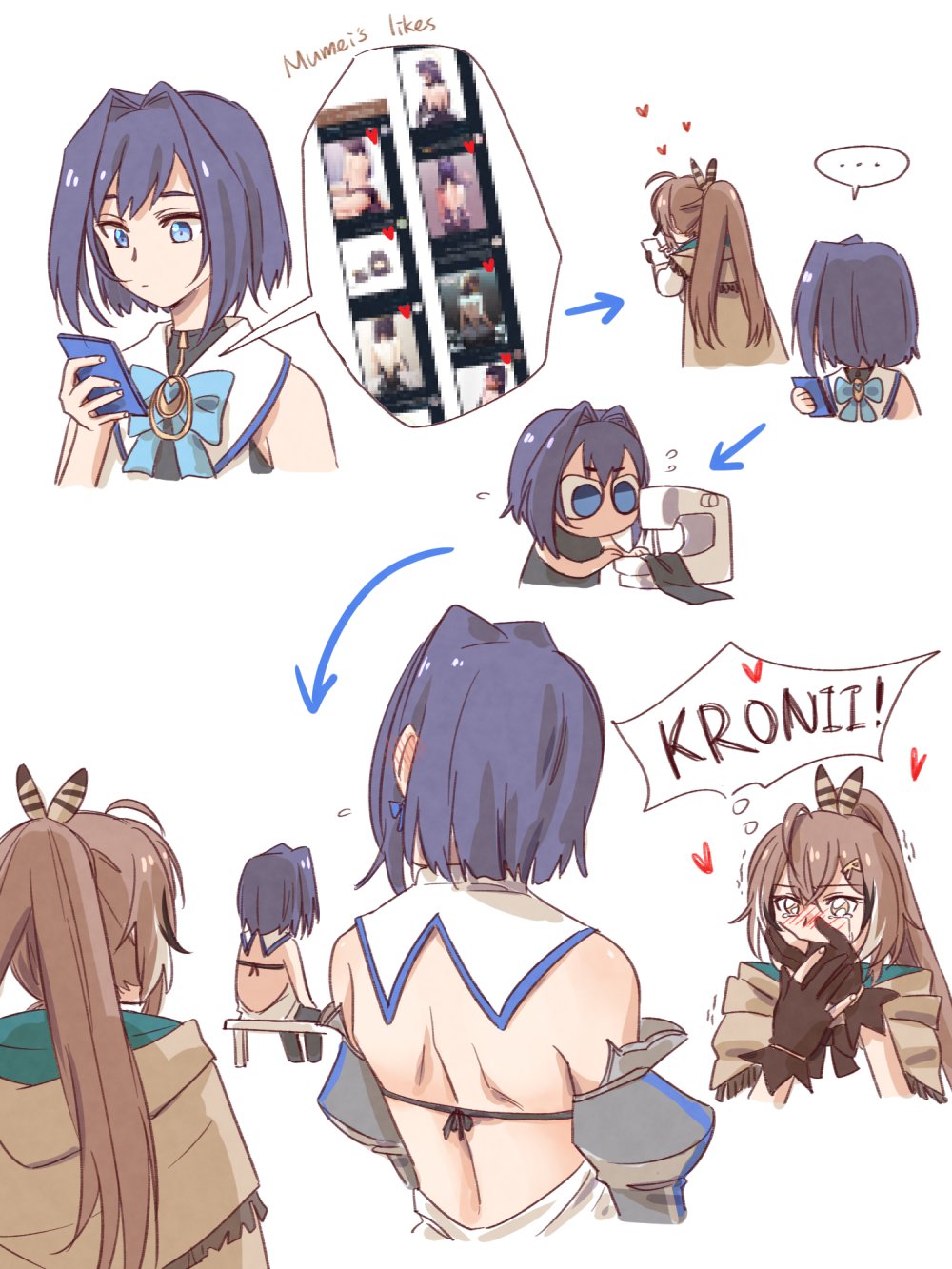 Yuri Yuriyuri Jul 4, 2022 10:16PM
LOL
Strategic wardrobe update.

juanelric Jul 4, 2022 10:27PM
Noice

Ayahime0 Jul 5, 2022 2:49AM
The dedication!

bitfarb Jul 5, 2022 5:02AM
That sneaky little ear blush <3

morter Jul 5, 2022 8:28PM
If I could turn back time~...
last edited at Jul 5, 2022 8:29PM
demonriko Jul 6, 2022 10:41AM
SO CUTE <3
ltmauve Jul 7, 2022 6:27PM
Are we going to have to add a back tag?
kiselo_mlqko7 Jul 8, 2022 3:29AM
Where do all these drawings of Ina's back come from?
naschyamamoto Jul 8, 2022 11:58AM
For a split second during one of the HoloMyth off-collab videos (I believe it was the arm-wrestling one), Ina's model glitched and revealed her backside. https://www.youtube.com/watch?v=8FLtCUROlCg
Honestly, part of it was also probably that the Takodachis were backed up from about a month of not seeing Ina streaming. Ina has since claimed that it was just the shadows cast by the wings on her skirt, but that barely slowed down the flood.
kiselo_mlqko7 Jul 8, 2022 2:12PM
I see, lol, that's really funny. Thanks for the info!