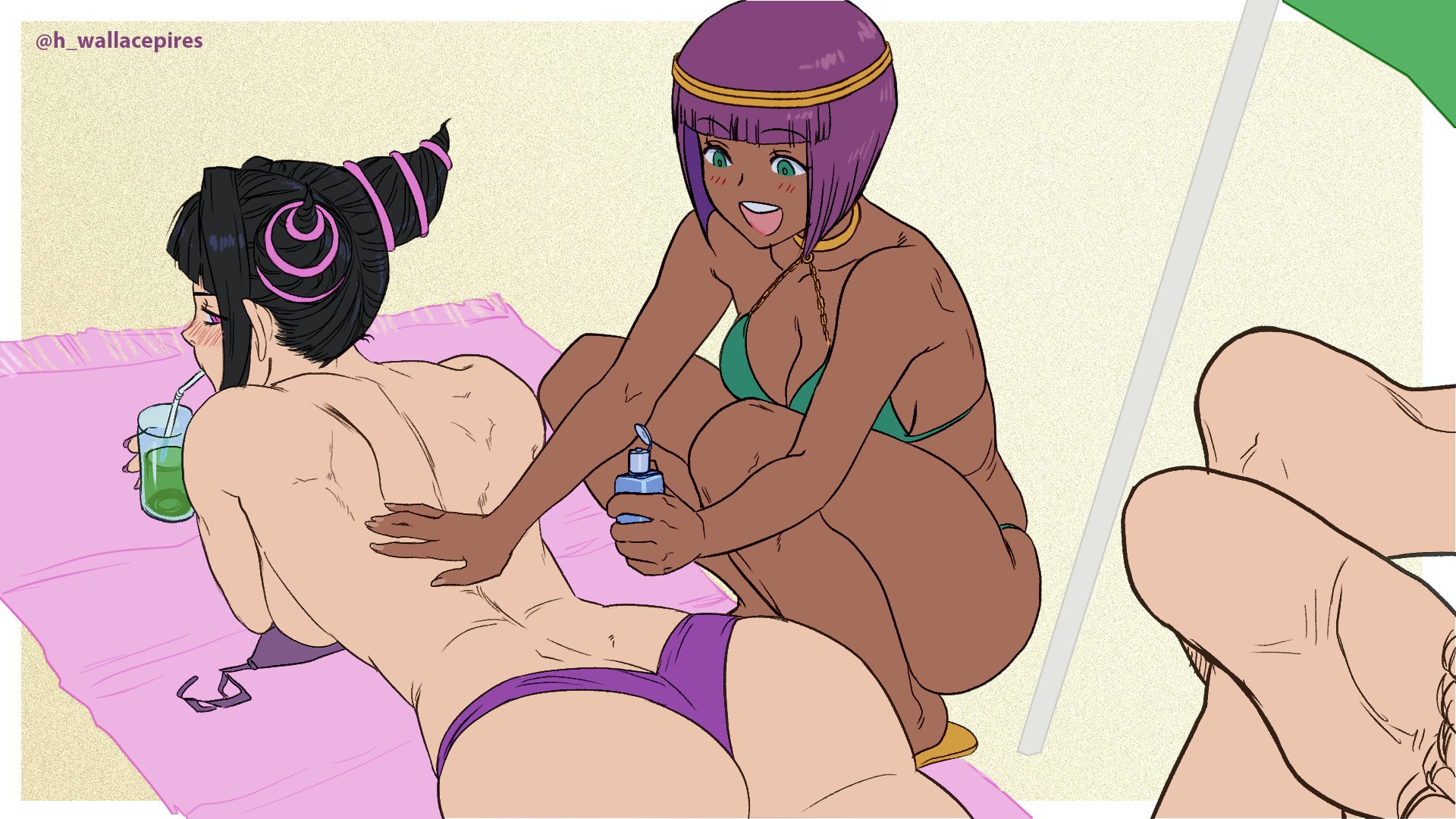 FluffyCow Jun 24, 2022 10:31PM
Quick Menat the only viable method for applying sunscreen to Juri's ass is by applying sunscreen to your face and then motorboating that ass.
Swag Wagon Jun 25, 2022 3:17AM
"Sunscreen is an important part of any day at the beach!"
"I'm trying to seduce you, idiot."

Yuri Yuriyuri Jun 26, 2022 11:17AM
These are my top two hottest girls in Street Fighter tbh, therefore this is a good pair.

GrimEater Jun 27, 2022 12:17PM
Always keep the feets in frame with Juri.

Bojack727 Jun 27, 2022 12:32PM
I think this picture just won the Dynasty Bingo!