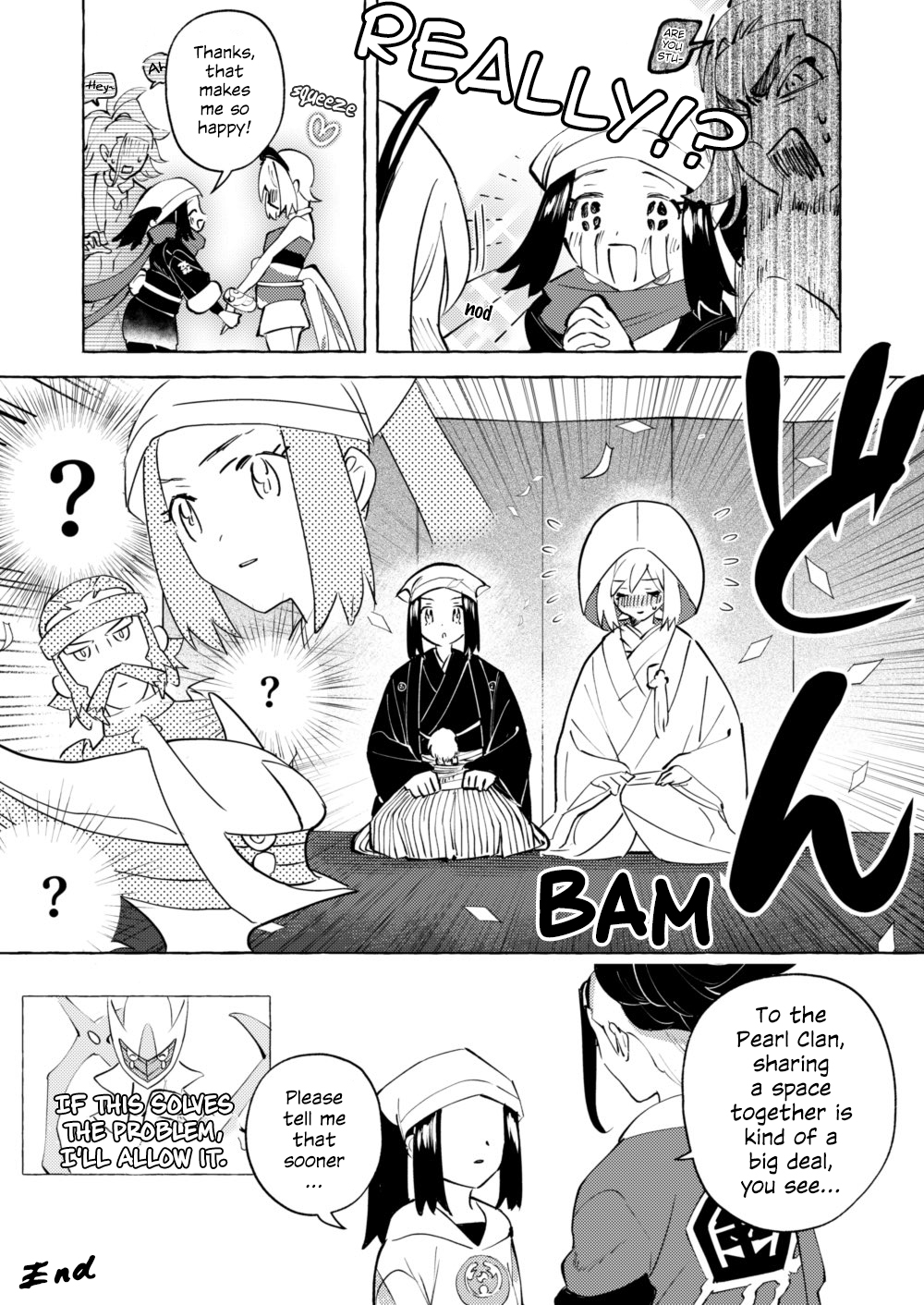 7punk Mar 7, 2022 8:50PM
Gay marriage approved by God.
BlueDsc Mar 7, 2022 9:18PM
Hah, this makes me think of Gloria not knowing the meaning of giving an Applin to Marnie in that one doujin.
Komi028 Mar 7, 2022 11:22PM
I kinda wonder how the "time" one equivalent would work for the diamond clan.

Sufficient Agony Mar 8, 2022 12:16AM
When even God didn't see that coming.
luinthoron Mar 8, 2022 3:26AM
Perfect solution, surely?

myrrhmidon Mar 8, 2022 3:50AM
Arceus approved

carlosraruto Mar 8, 2022 6:10AM
No walking back now.
Never play with the heart of a pure maiden.

Kojiro481 Mar 8, 2022 8:14AM
Omedetou on your new married life ;-)
HolyShiz Mar 9, 2022 1:01AM
No regrets

greenheros Mar 20, 2022 12:24AM
stumbling into yuri head first

WolfSoldier Apr 7, 2022 3:10AM
I love how she's now in the Pearl Clan uniform
YayaSamuko Apr 13, 2022 2:25AM
Approved