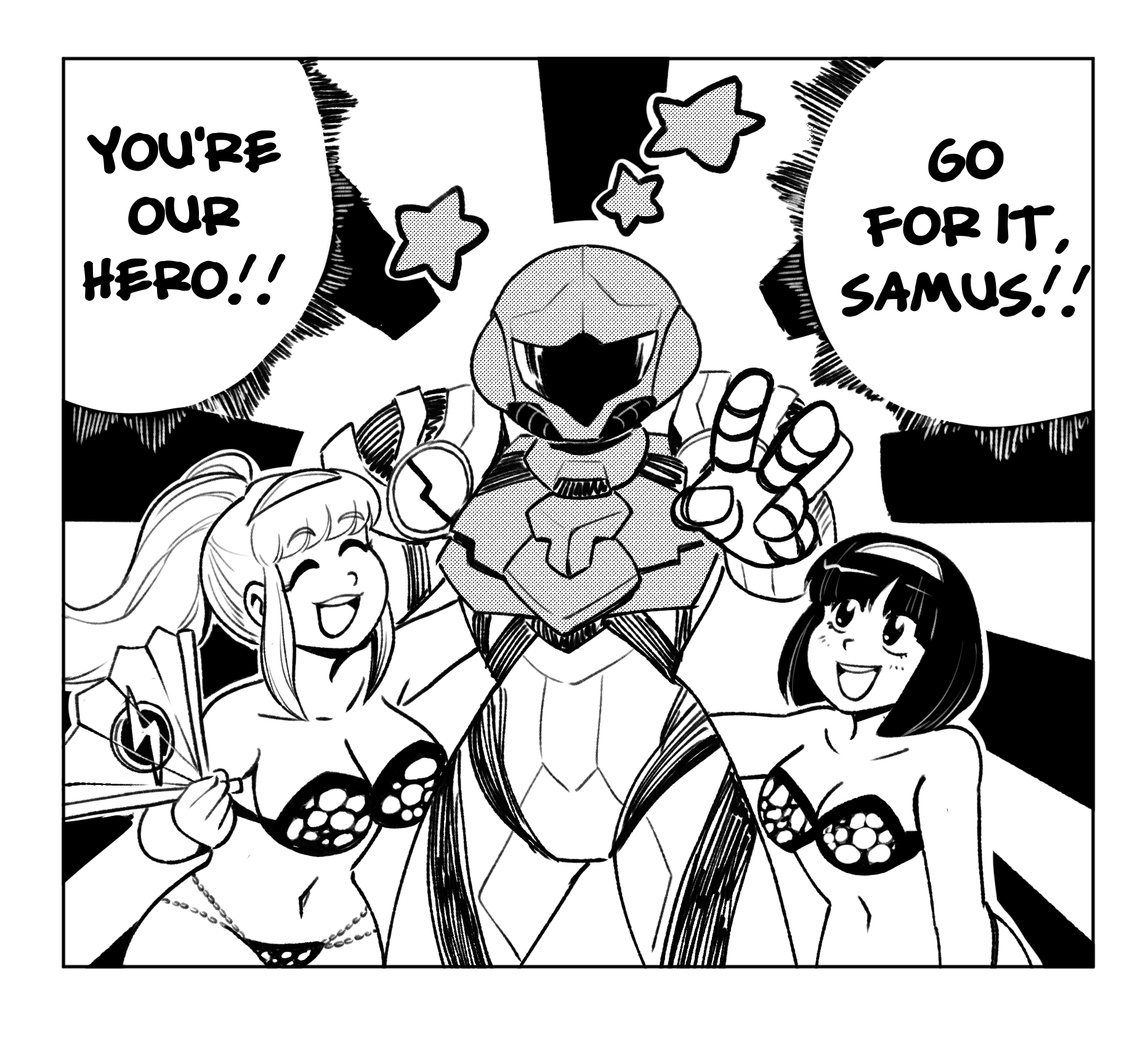 drpepperfan Oct 11, 2021 8:40PM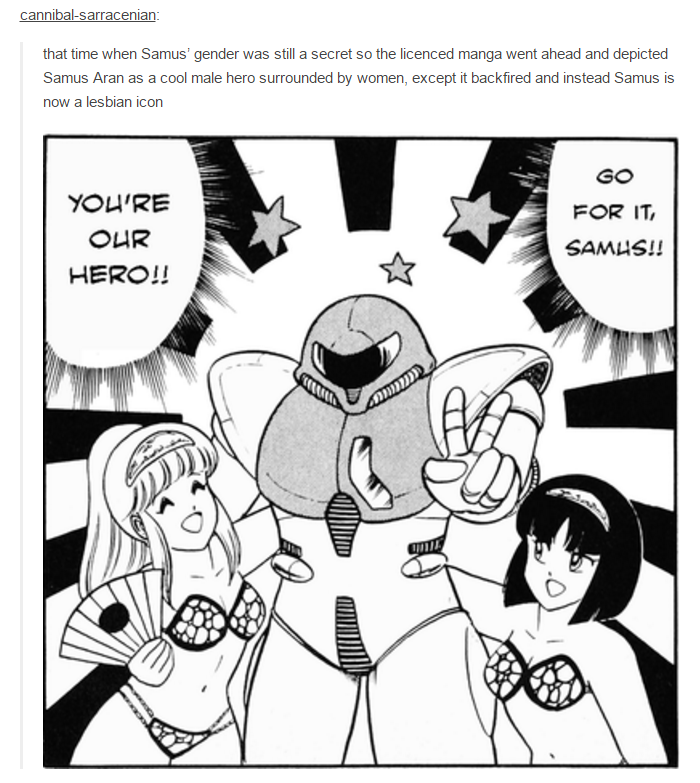 zanpakutoman Oct 11, 2021 9:23PM
Backfired? Or as intended?
Zeitgeist Oct 11, 2021 9:35PM
As people pointed out in the original Twitter thread, the last page of the manga strategy guide mentions that "nobody knows the true identity of Samus," and that "with your bravery, you will have the chance to meet the true Samus." Which to me heavily implies that they knew, but wanted to leave it a surprise for the player.

Ayahime0 Oct 11, 2021 11:36PM
During my game boy days, I never knew her gender until I came across it many years later.
last edited at Oct 11, 2021 11:37PM

frogggyrena Oct 12, 2021 12:46AM
Best plot twist
Swag Wagon Oct 12, 2021 1:19AM
Props for using the Dread suit. That thing is slick as heck.

Missigno Oct 12, 2021 2:01AM
Samus the lesbian icon
GrimEater Oct 12, 2021 6:06AM
Captain Metroid

Linterdiction Oct 14, 2021 12:46PM
me playing Metroid: