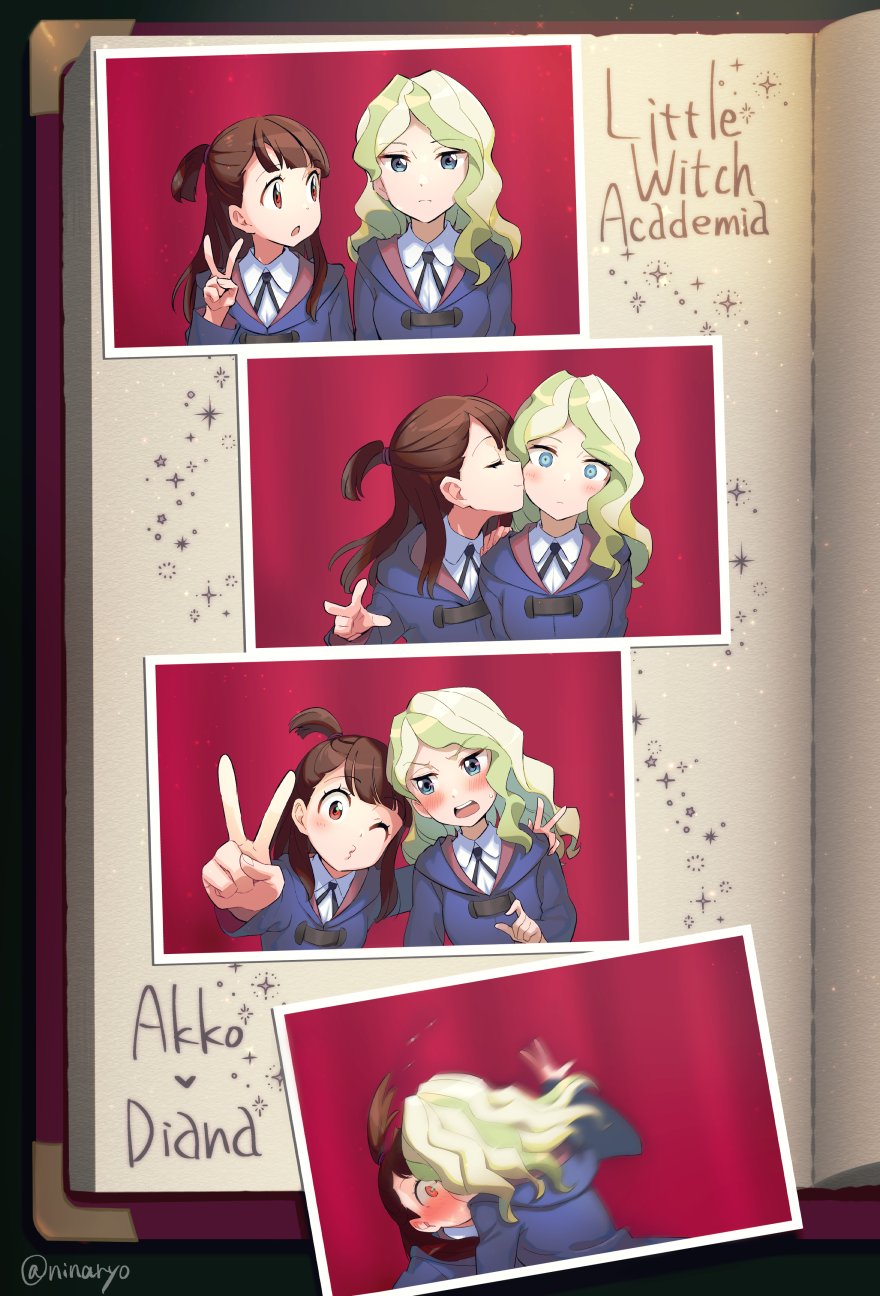 beccamyoui Sep 27, 2021 9:35PM
aAAAHHHHHH intensely sets this up as a wallpaper

Vankomycin Sep 27, 2021 9:39PM
"You call that a 'kiss'?!? I'll show you a real kiss!"

GrimEater Sep 27, 2021 9:39PM
Prom night be like

shadesan Sep 27, 2021 10:26PM
Well, Diana got her peace sign photo in the end
Hauteclere Sep 27, 2021 11:49PM
"Two can play that game."

myrrhmidon Sep 28, 2021 12:31AM
Diana can't help but assert her dominance over Akko's weak peck.