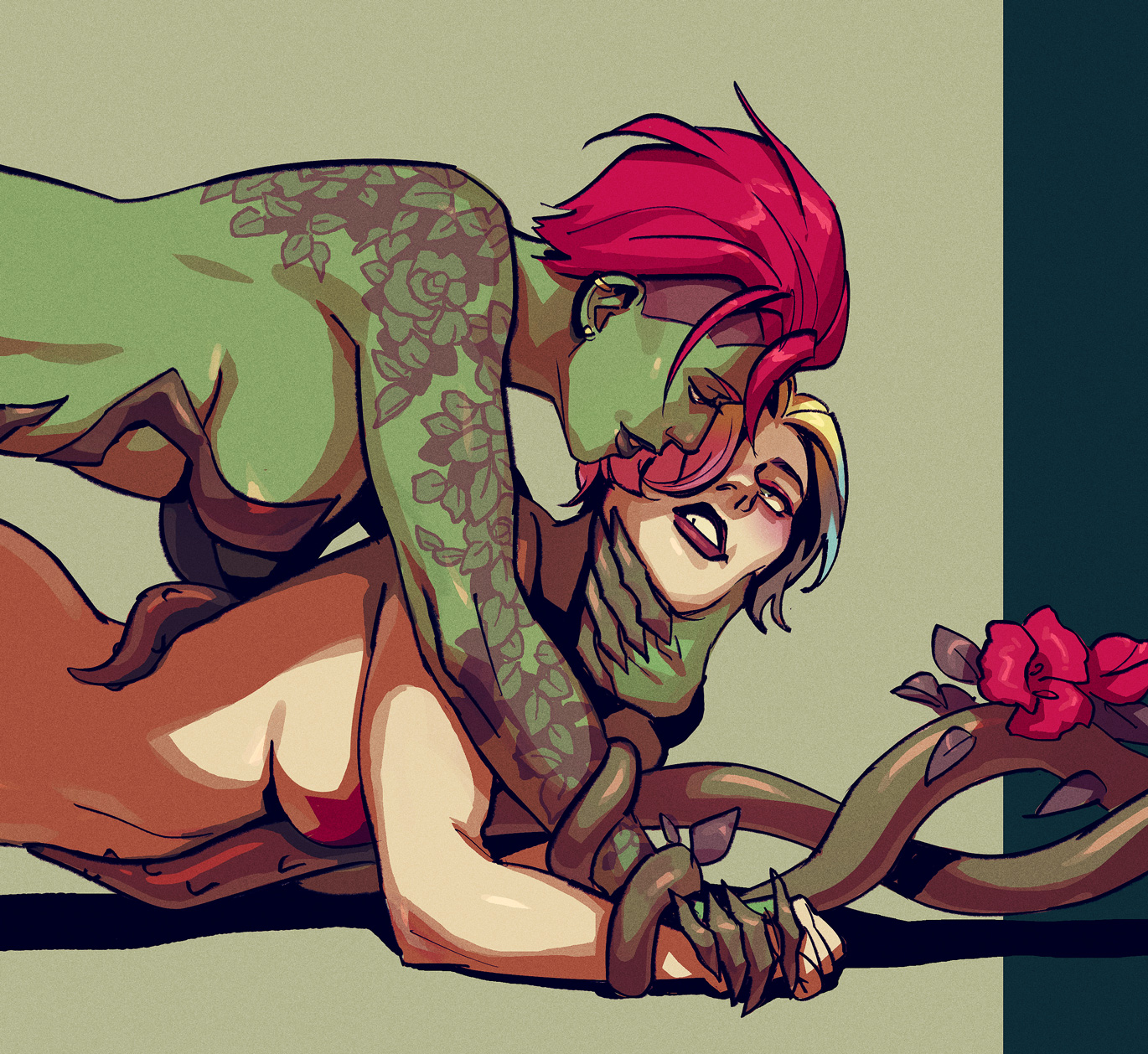 Cornonthekopp Sep 13, 2021 9:07PM
I'm not much of a superhero comics type of gal but after watching the Harley Quinn show these two are just the best couple. I love them both.
beccamyoui Sep 13, 2021 9:10PM
masc harlivy's here fUCK YEAH
FluffyCow Sep 13, 2021 9:33PM
I'm always happy to see more Harley and Ivy.
Aquwin Sep 13, 2021 10:38PM
@Cornonthekopp if you willing to give it a try you should read the bombshells comic that was my introduction to this shop

Antonio Meclean Sep 14, 2021 3:04PM
Harley and Ivy gets married in an parallel universe

IresaFan Sep 15, 2021 4:00AM
Best Harlivy romances are in Bombshells comic and the Harley Quinn animated show. Really good and very canon yuri couple
mlysq Sep 19, 2021 12:39PM
uh oh where are the tentacles going