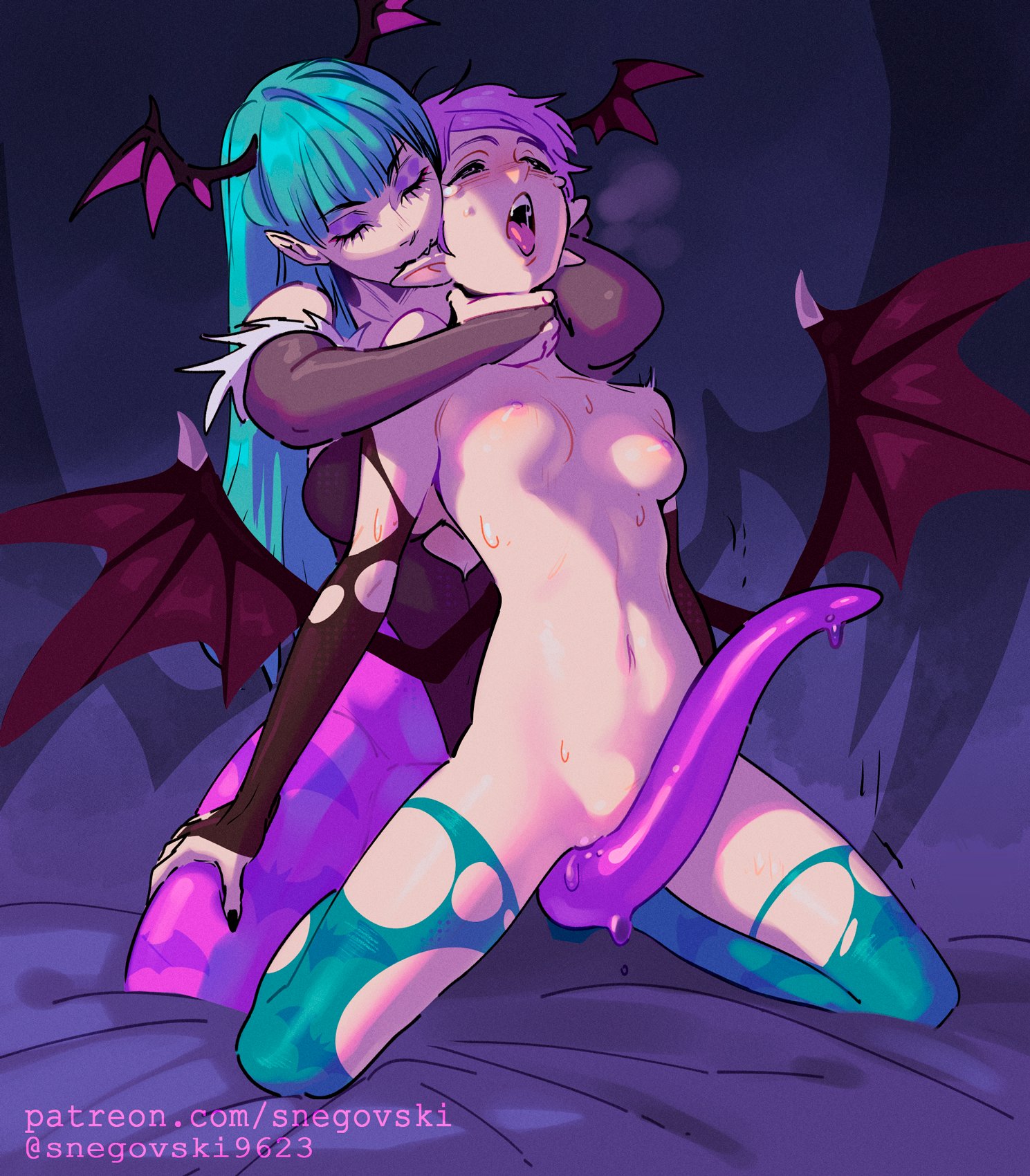 GrimEater Sep 6, 2021 10:02PM
Also selfcest

none Sep 6, 2021 10:03PM
Oh my, how intense.

myrrhmidon Sep 6, 2021 10:04PM
Chokegasm

Dayer Sep 6, 2021 10:38PM
Ah, I see. So they have that kind of relationship. Yes, yes...
ckretaznmayden Sep 6, 2021 11:02PM
Consensual tentacles are fun.

Namyks Sep 7, 2021 12:00AM
I miss Darkstalkers so much.
Transcendent Egg Sep 7, 2021 3:41AM
surely this is only one tentacle...?

SeraphimofYuri Sep 7, 2021 4:22AM
Why can't Lilith be in more games? She's my favorite character.
llenovo Sep 7, 2021 4:52AM
Where's that tentacle coming from?

LittleMouse Sep 7, 2021 7:18PM
Lots of tentacles
There's only one tho
last edited at Sep 7, 2021 7:18PM
nio_neka Sep 10, 2021 12:51AM
oh god this is so hot

UppersDowners Sep 14, 2021 2:10PM
Consentacles

ichachan Sep 25, 2021 10:28PM
beautiful

Sphingid Oct 1, 2021 2:25AM
Brings back memories from that Homestuck phase.
last edited at Oct 1, 2021 2:27AM

The YuriWitch Nov 23, 2021 12:02AM
Er, shouldn't this have the selfcest tag?