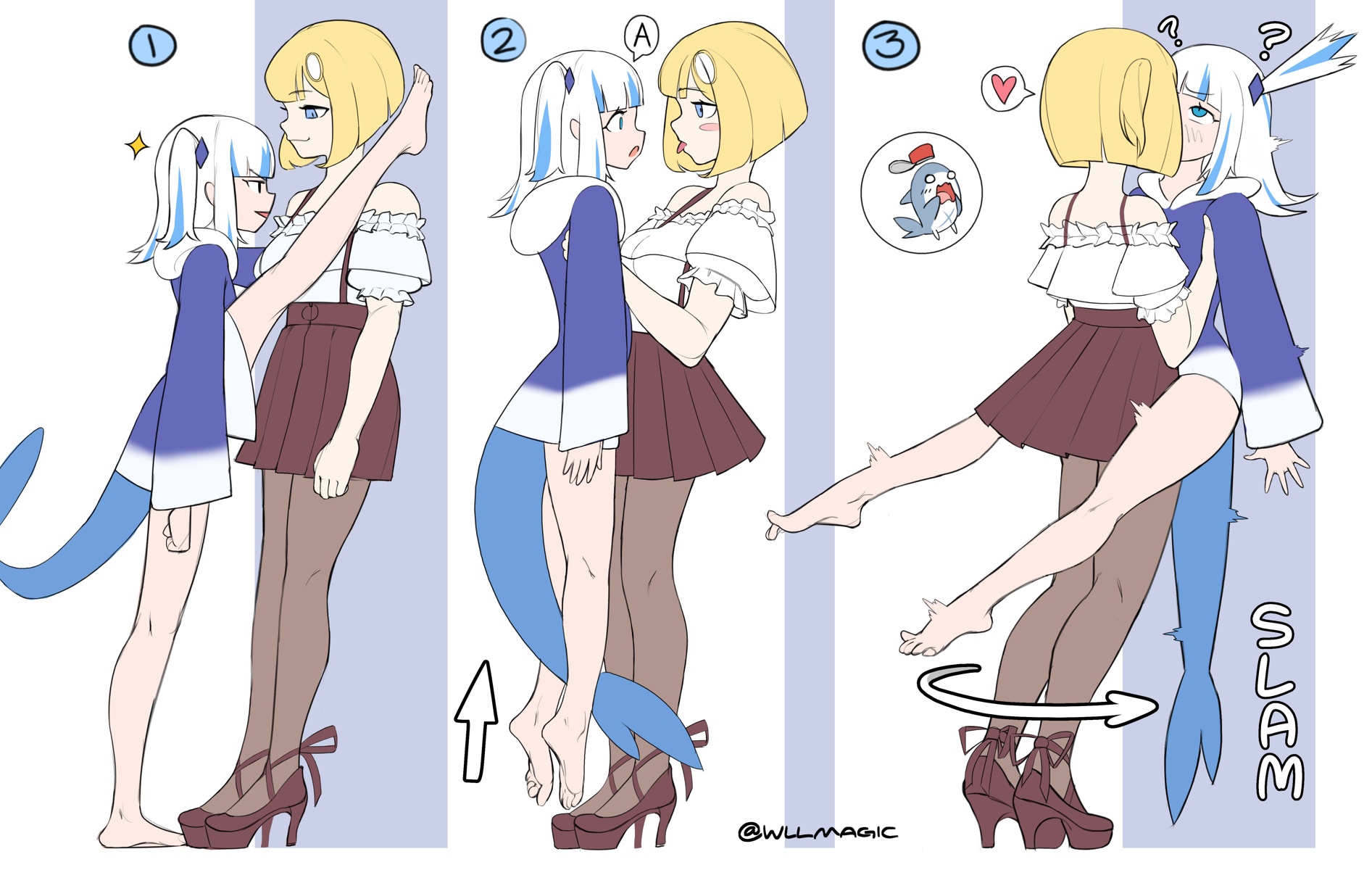 Kuma The Bear Sep 3, 2021 8:31PM
SLAM

V-Oblivion Sep 3, 2021 9:15PM
Does this count as a wall pund?

GrimSmiles Sep 3, 2021 9:18PM
All of this is great.
Love Ame's little tongue in the second panel the most.

Random Wanderer Sep 4, 2021 1:15AM
A
FluffyCow Sep 4, 2021 2:01AM
The height gap here is top tier.

SushiKnight Sep 4, 2021 4:21PM
Samedon
Lilliwyt Sep 4, 2021 4:30PM
Ame look like the alien girl in the second picture
kormi Sep 4, 2021 11:57PM
wy ur pp showin gura
YayaSamuko Sep 12, 2021 3:12AM
Oh no. Gura is getting ground(wall)pounded!!!

catsfootironclaw Dec 9, 2021 9:39AM
the weak should fear the strong.