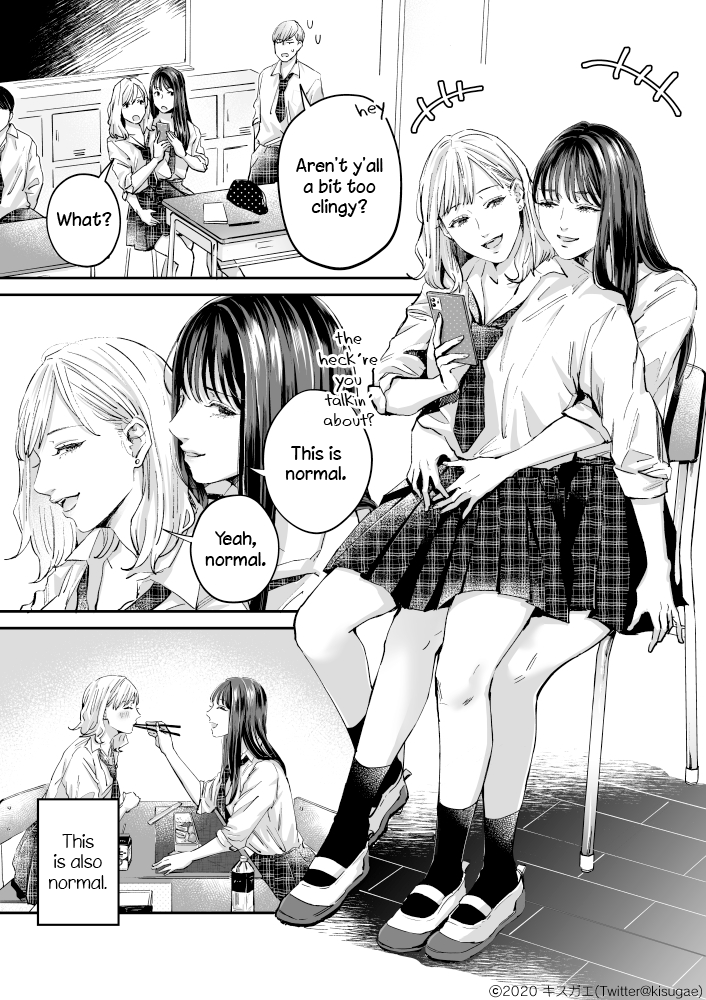 pumpkinmonster May 8, 2021 1:54AM
that aint normal
luinthoron May 8, 2021 6:21AM
Normal.
Amersion_ May 8, 2021 9:27PM
Yes, just normal.

livingice May 8, 2021 9:54PM
Fr this was me and my friend and a boy in our class asked if we were dating. I just liked sitting on her lap and we didn't mind

Marion Diabolito May 10, 2021 12:38AM
head over heels in just normal!
kai3 May 10, 2021 7:48PM
normal
saayuw May 11, 2021 2:52AM
Just gals being pals!
raeminyr May 12, 2021 12:36PM
nOrMaL