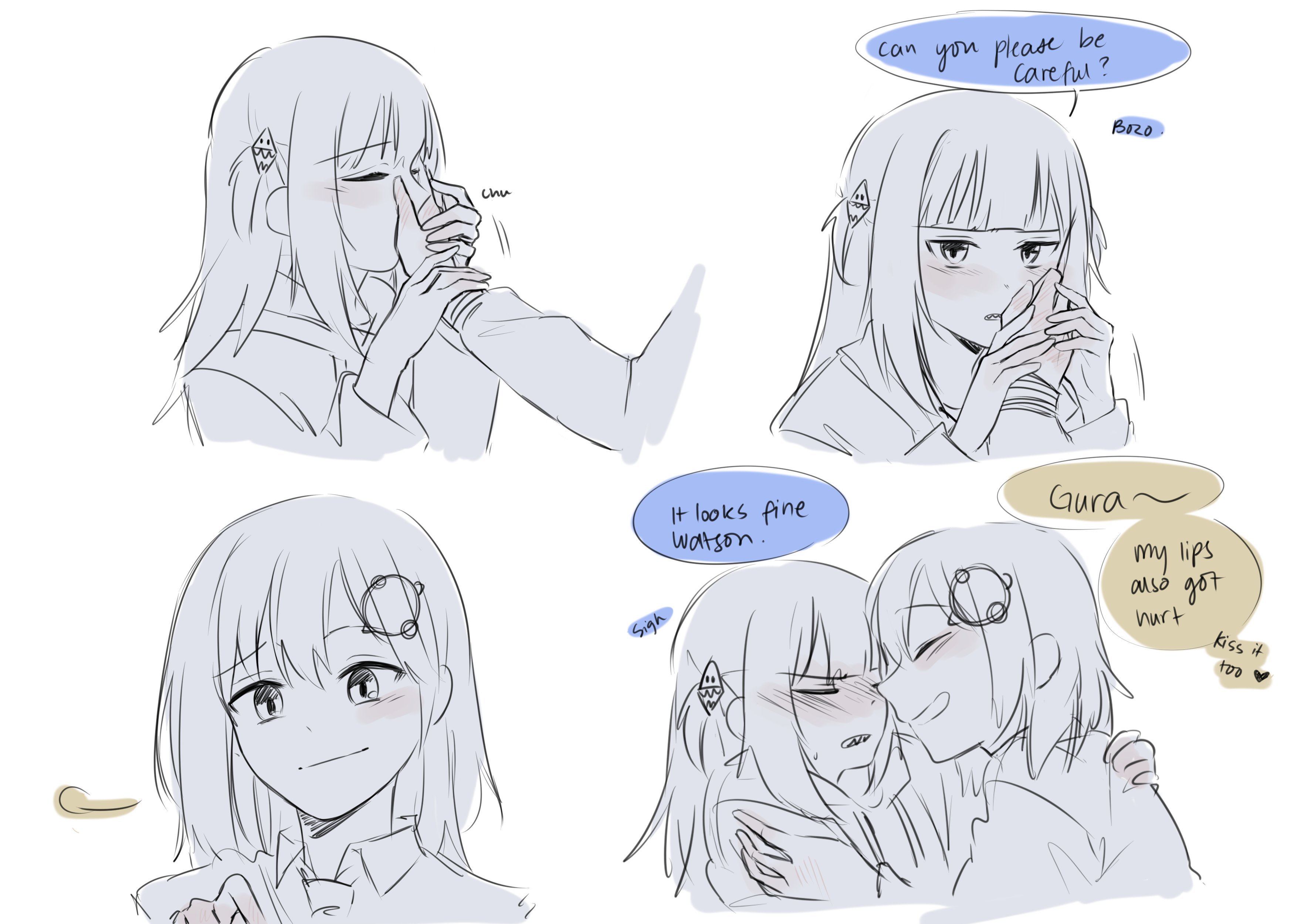 FluffyCow Apr 9, 2021 10:19PM
Well Ame's lips aren't going to heal themselves, Gura better kiss them.
Amersion_ Apr 9, 2021 10:23PM
Cute

Takasaki Reika Apr 10, 2021 3:58AM
come on....give her a kiss...

Pikatan Apr 10, 2021 11:30AM
Tee-Teee

AnimeSavesMe Apr 10, 2021 2:30PM
Oh Gura~ Gura~

sofixedto Apr 11, 2021 1:50PM
d'awwwww
SF Apr 11, 2021 5:26PM
You're blind Gura, Ame's lips are clearly damaged smh

harmony102 Apr 11, 2021 8:48PM
ground pound time! (I JUST recently got into hololive stuff)

bitfarb Apr 11, 2021 9:36PM
Welcome to the rabbit hole! There's coffee and cookies, grab some and have a seat.
Chibb Apr 11, 2021 11:34PM
vtober
YuuKiDB Apr 12, 2021 3:44PM
@harmony102 welcome! Offer your yubis to the doggo on your right and always remember KFP is not a cult