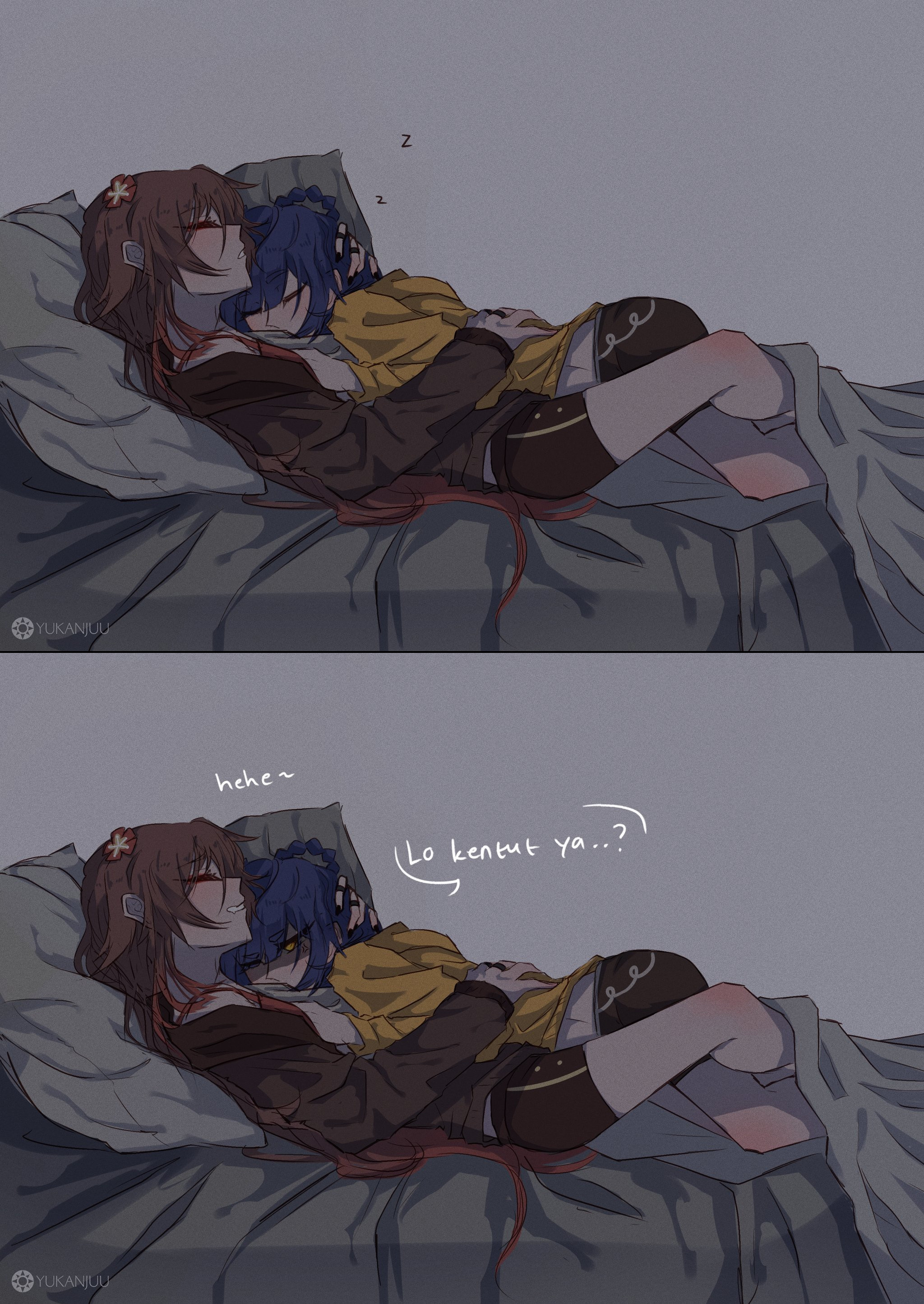 drpepperfan Apr 5, 2021 10:29PM
"did you just fart..?"
Aquwin Apr 6, 2021 1:03AM
Don't get why this ship but it's cute. Now I'll just wait for the true ship hu tao x yanfei
FluffyCow Apr 6, 2021 2:31AM
Well the fart commenting is pretty crass with this otherwise cute art haha

Lambda2B Apr 6, 2021 5:20AM
Lmao
Giee Apr 6, 2021 7:20AM
Cute

Takasaki Reika Apr 6, 2021 9:30AM
@Aquwin Yanfei? new character?
what's their relationship?

Meoka19 Apr 6, 2021 10:53AM
I guess this ship exists because in game dialogue that Hu Tao pranks Xiangling, sometime pushing her to her limits, which result in a negative reaction by Xiangling - Which Hu Tao apologises by giving condensed slimes. (Also shipping wars, why Yanfei?)

Sora220101 Apr 6, 2021 11:04AM
@Aquwin Eula and Yanfei has voiceline about each other and it implies they have a long distance 'friendship' though
FluffyCow Apr 6, 2021 3:01PM
I think this ship might be a thing also because of them both being Fire pole-arm wielders from the same region.
Daxzkun Apr 8, 2021 10:02AM
If only I pulled Hu Tao, all I feel is pain.
last edited at Apr 8, 2021 10:02AM
Abelha Apr 8, 2021 1:03PM
Any hu tao yuri ship is a good ship, can't wait to see hu tao x yanfei when she comes out!
tybu Apr 8, 2021 2:40PM
if only i had any five stars and didn't just keep getting sucrose and xingqiu (and xinyan and razor once each)
iBal Apr 8, 2021 2:54PM
AWOKWOKWOKWOKWOK
BANGSAT
I DON'T EXPECT THAT

WheeinLove Apr 9, 2021 12:51PM
thats so fricken cute