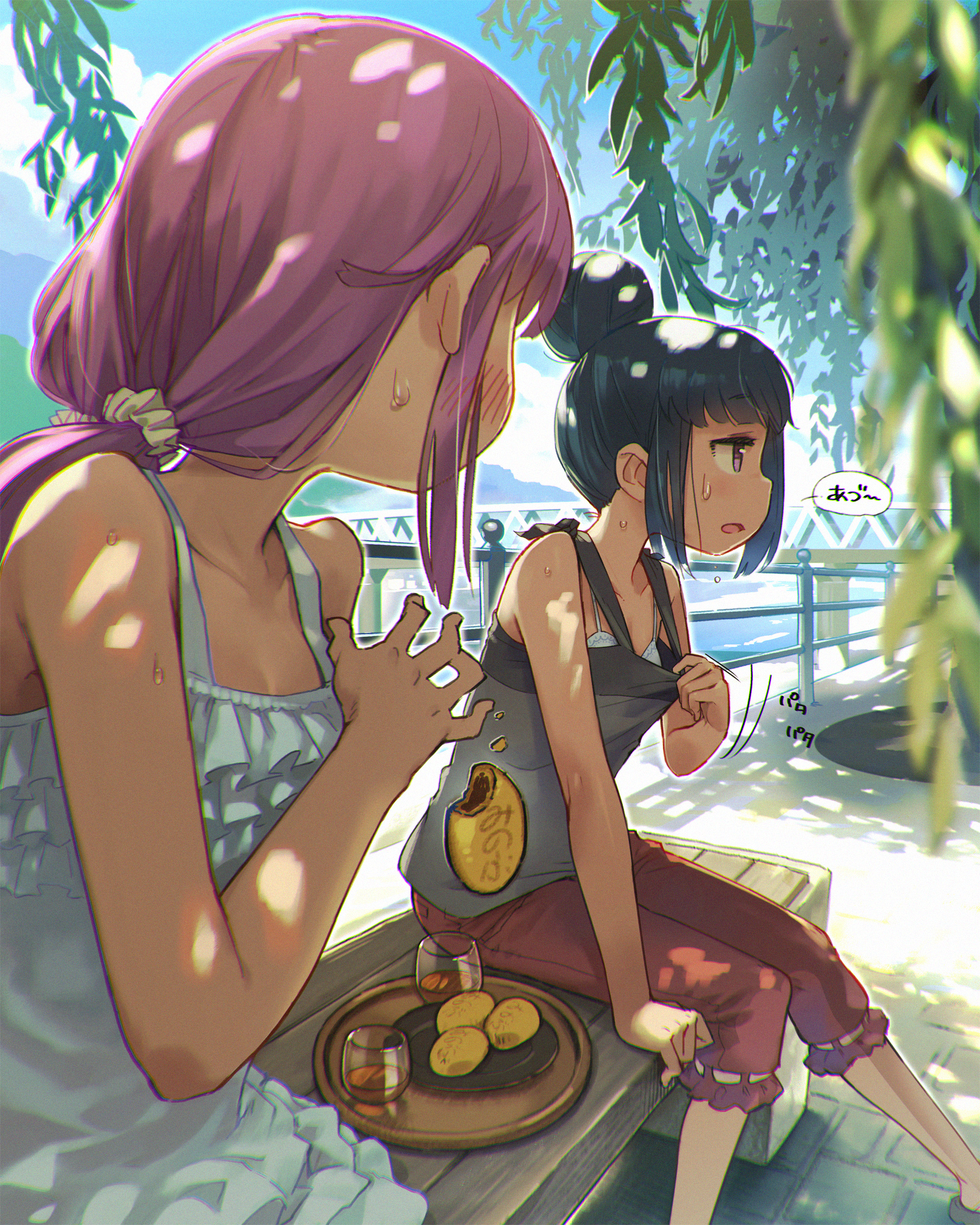 Mk16 Apr 2, 2021 8:48PM
mood

schoenberg Apr 2, 2021 8:49PM
same

Shadowofdimentio Apr 2, 2021 8:56PM
A unique, but amazing Yuru Camp Picture.

B-to480 Apr 2, 2021 10:37PM
Suddenly, I like hot days :)

myrrhmidon Apr 2, 2021 11:33PM
For Nadeshiko to drop food like that... she's being tempted by something tastier XD
Zexalfan Apr 3, 2021 2:55AM
from hunger to thirst

TctyaDDK Apr 3, 2021 5:16AM
Nadeshiko be like:

luinthoron Apr 3, 2021 5:52AM
Yeah, I can understand that reaction.

Valanz Apr 3, 2021 11:17PM
That's the hair bun i miss.

Mr. Jones Apr 14, 2021 11:34PM
Yurucamp in summer just feels wrong

Thatguywholikestoship Apr 17, 2021 3:37AM
this might sound out of place, but the lack of f*ta yuru camp is... weird. I've gone through most fanarts and saw probably none? We need at least 1 to make a "pich a tent" joke!
luinthoron Apr 17, 2021 6:40AM
^I like the way you think. Although, technically they're regularly pitching tents even without that kind of equipment. :D