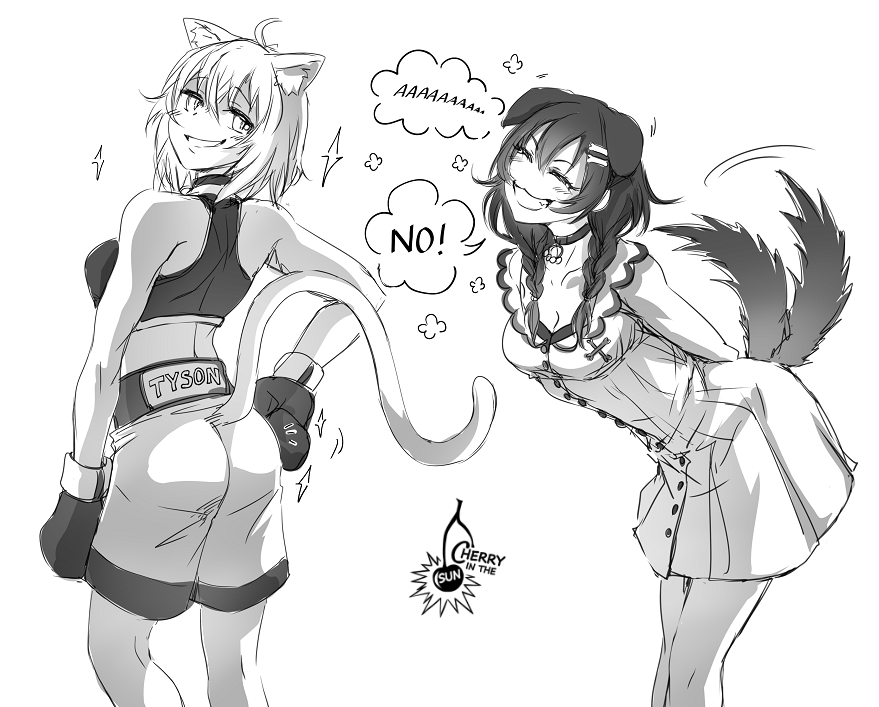 Serenata Mar 8, 2021 10:20PM
This is a great reference
Aquwin Mar 9, 2021 2:30AM
I've been watching a lot of clips of theses two lately

SushiKnight Mar 9, 2021 3:41AM
Korone must be part boxer.
ba dum tish

minagi mikoto Mar 9, 2021 6:26AM
Oh Cherry has started vtuber pairings? I wonder if it's a commission...
Goggled Anon Mar 9, 2021 7:38AM
Is that the legend???
Lilliwyt Mar 9, 2021 10:41AM
The funny thing is that Korone have done/do boxe as a hobby.

Yuri Yuriyuri Mar 9, 2021 12:25PM
It was worth a shot
Amersion_ Mar 10, 2021 3:43PM
I wanna see buff as hell Okayu

Yurimage Nov 6, 2021 8:54AM
In this corner, Miku Tail-san!
last edited at Nov 6, 2021 8:55AM