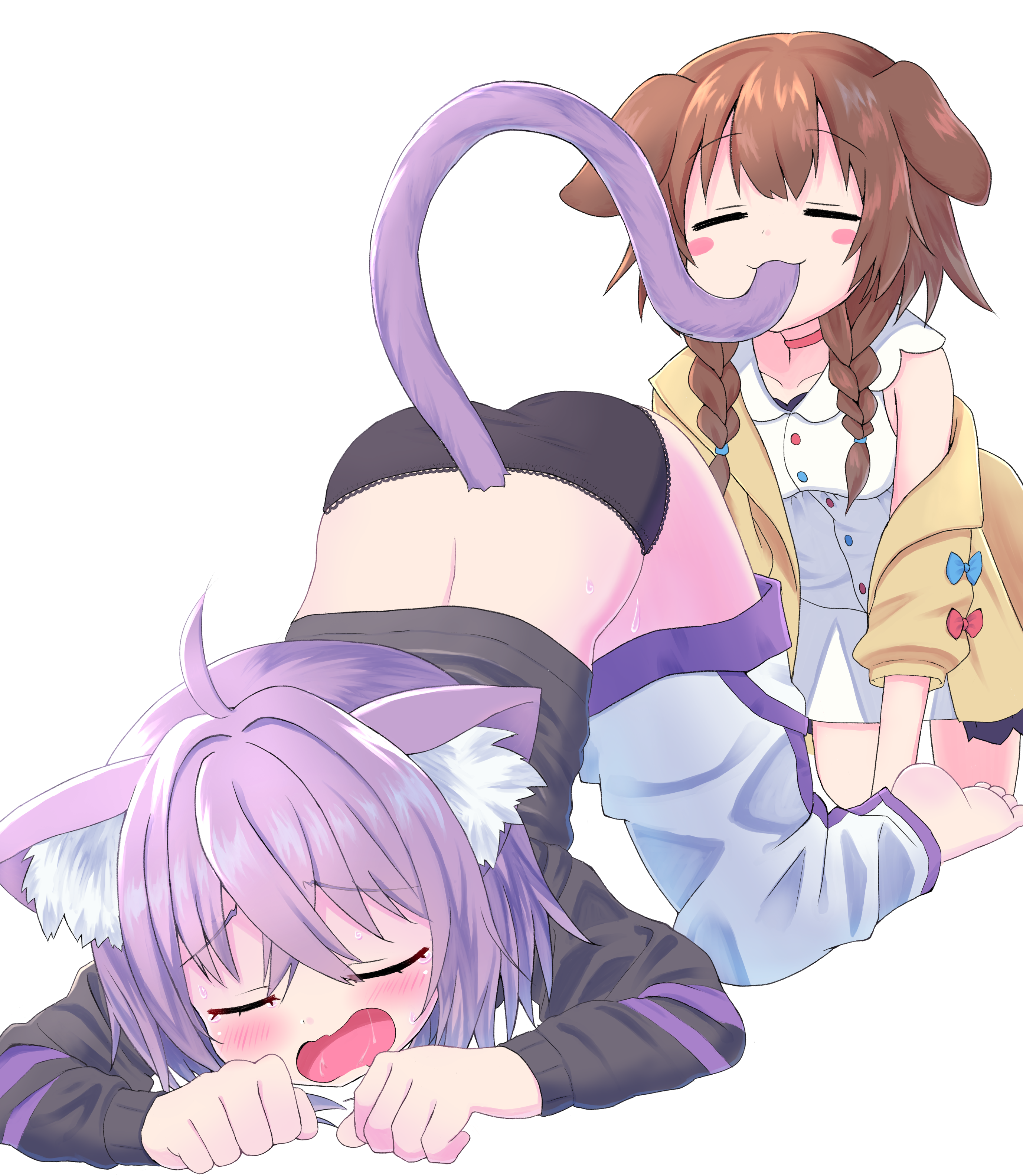 Serenata Feb 19, 2021 8:57PM
Please get married already!
beccamyoui Feb 19, 2021 9:02PM
itadakimasu

Cherryfuju Feb 19, 2021 10:41PM
Tail sex?

EvelineClariss Feb 20, 2021 5:13AM
Mike Tyson's ass couldn't be provided so Okayu offered her own

Evitron Feb 20, 2021 7:28AM
mogu mogu mogu mogu

SushiKnight Feb 20, 2021 1:21PM
eatadakimasu.
nio_neka Feb 21, 2021 1:46PM
oooh how lewd to see some tail biting action

AkinomaHNU Mar 27, 2021 12:36PM
For some reason, I can never see OkaKoro NSFWs as lood. I feel nothing except for my sugar level rising to dangerous heights.
The only thoughts that come to mind whenever ANY OkaKoro related thing pop up are "They're so cute together!" and "When's the marriage? Please invite us!"
DeathwishAhead Aug 24, 2021 10:13AM
Lift Okayu's legs upward and you've got the Jack-O pose.
kormi Sep 1, 2021 10:40PM
^
jackochallenge moment

YuzukiLovesYuri May 17, 2022 2:16PM
I love okakoro. Like my first ever ship In Hololive other than amesame